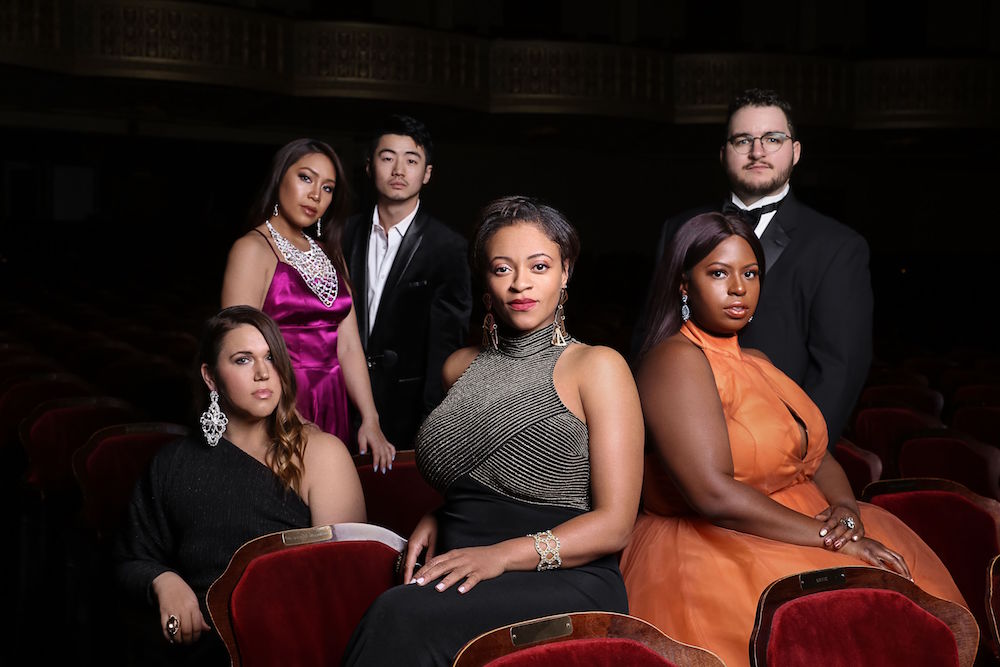 With stylish BravoBravo!, Michigan Opera Theatre turns its eye toward millennials
Arias with a side of activation highlight this year's big party
Picture an audience at the opera. Who do you see? You're probably not thinking about anyone under the age of 60 and that's what the team at the Michigan Opera Theatre is working to change.
For 20 years, the MOT and the Detroit Opera House has introduced young professionals to the art and experience that is the opera. Their annual event, BravoBRAVO!, gets young people in the doors of the beautiful theater on Broadway Street in hopes of changing their perceptions of opera.
Just one problem: That audience kept returning, and no younger ones followed.
"The very first event wasn't called BravoBRAVO!," Lisa DiChiera, daughter of MOT Founder David DiChiera. "It was a small group of young professionals coming together; interested in the arts, friends of MOT."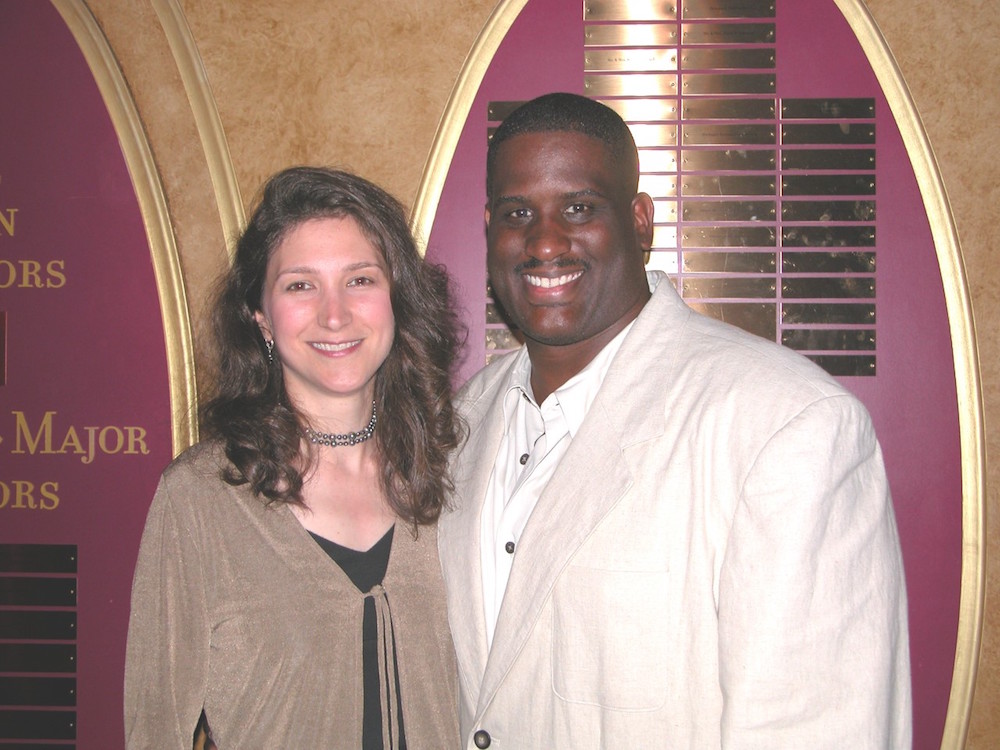 Lisa DiChiera and David Rudolph, original co founding members of MOT Young Professionals and BravoBravo!
Public Relations Specialist David Rudolph was one of 11 members on the first auxiliary group formed by Michigan Opera Theatre board of director Betty Brooks, and Dr. DiChiera; they called themselves "The Detroit Opera House Young Professionals."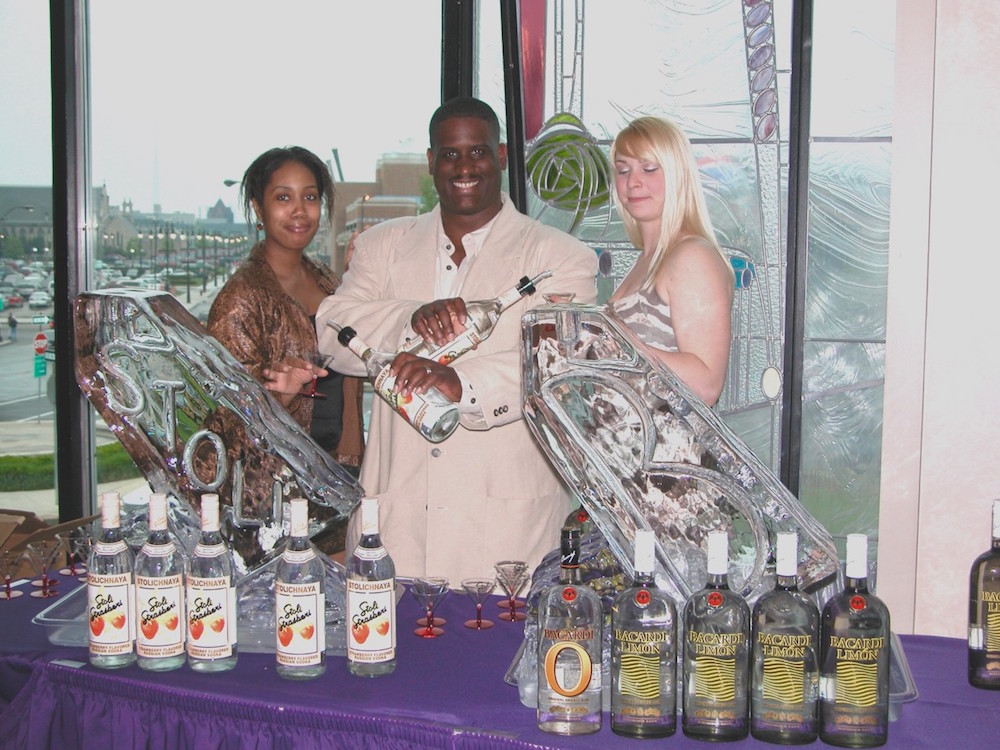 David Rudolph attending BravoBRAVO!
"In 1998 my PR firm was only two years old, but I had built a name for myself in the sports, entertainment and spirit industry," Rudolph said. "With a few calls to my recording label clients, the MOTYP was able to secure the Ohio Players as our key entertainment, and Seagram's America was our major sponsor."
House Party was the predecessor to BravoBRAVO! It took place in November of 1998. "The House Party was a marginal success for a first time out party," Rudolph said. "We had some kinks to work out so MOTYP took a year off to work on improving the event."
The group came back in 2000 with a new name for the party and a new layout. Rudolph has chaired the event twice and has remained involved over the last 20 years.
"I've always been a big supporter of BravoBravo!," he said. "It's like one of my children I've had the pleasure of nurturing and then turning over to others who have continues to nurture and grow the event to where it is now."
"This house is yours to engage with and write the chapter for arts and culture in the City of Detroit. Show up, we're here and we need your perspective to inspire our storytelling." -Frankie Piccirilli, Michigan Opera Theatre chief development officer
To celebrate 20 years of a fabulous event, the BravoBRAVO! team is hoping to blend old tradition with new crowd. They've tapped a panel of young influencers to suggest programming, and settled on a participatory painting exhibition led by maker Trice Clark and artist Candace Dove of Paint Party; an impromptu poetry reading from Reyes Poetry; Instagram-friendly activations throughout the theater and – a millennial must -- an open bar.
The pièce de résistance; a special performance by renowned opera singer Richard Leech, beatboxer Stevie Soul, an electronic violinist and ballet, contemporary and Jit dancers.
"I am so proud to live in a community that is so alive with creative," Frankie Piccirilli, MOT chief development officer said. "Our partnerships with artists, musicians, culinary experts and performers will curate a unique celebration of talent in our community."
Since its inception, BravoBRAVO!, has grown tremendously. DiChiera says it has become the second largest fundraiser for the theater in recent years. "It just got a vibe; the demand grows," she said.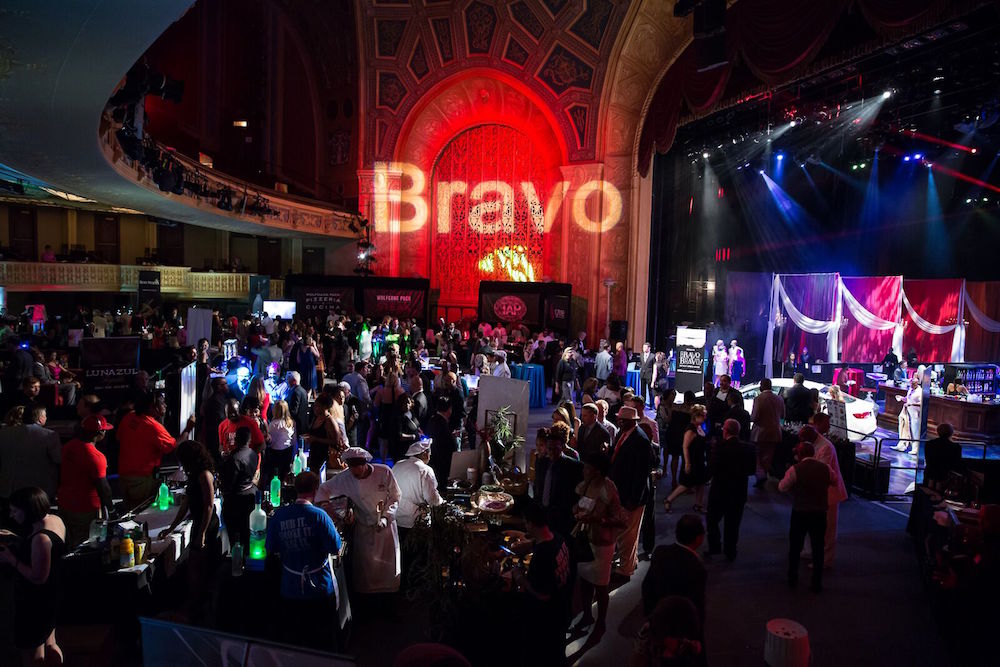 Courtesy of the Michigan Opera Theatre
This year's event takes place on June 7th under the theme "yOUR City. yOUR Stage. yOUR Story." MOT Board President, R. Jamison Williams created the theme along with Challenge Detroit fellows. The group was asked what they wanted to see for the Opera House. The group spoke a lot about civic leadership and ownership amongst the younger generation.
"BravoBRAVO!, is perfect venue to personify the message in something that is heartfelt and meaningful," Piccirilli said. "This house is yours to engage with and write the chapter for arts and culture in the City of Detroit. Show up, we're here and we need your perspective to inspire our storytelling."