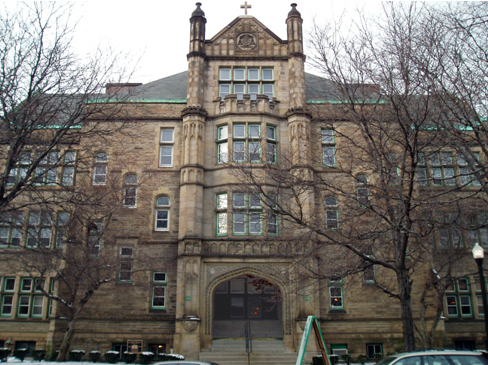 Senior authors in spotlight at Detroit book fair
One-of-a-kind event celebrates literary talent from local authors over 55
A Detroit senior center is spotlighting the literary talent of some of its more verbose community members
St. Patrick Senior Center in Midtown will be hosting a book fair on April 23 featuring local publications, workshops, and an open mic that features poetry, spoken word, songs, dancing and more.
The book fair is designed to celebrate local authors older than 55. Authors from the St. Patrick community include Sterling Anthony, author of "Kosher Kill and Cookie Cutter"; Dr. Blanche Glimps, a professor and author of "Me Too Issues in Religious Based Institutions and Organizations"; the Rev. Michael Jones, outreach director for the Detroit Writers' Guild and author of "A Cut Above: The Journey Continues"; and William Julius Kuykendall, an actor and poet and author of "Her Hands Were Full" and "I Am Ready."
The fair will be held from 9 a.m. to 4 p.m. on Tuesday, April 23, is free, and includes lunch. It will be held at the center, located at 58 Parsons St., in Detroit. Free parking is available on Cass and Parsons streets and at the parking lot on the west side of the center.
"We aim to reach a large audience this year and create an event that will continue to highlight some of the most interesting authors, booksellers and literary performers within our St. Patrick Senior Community, the Detroit Metropolitan Area and beyond," says Crystal Staffney, director of partnerships and resource development for St. Patrick. "The fair will also provide a platform for other literary artists to exhibit their work and talent to a new audience."