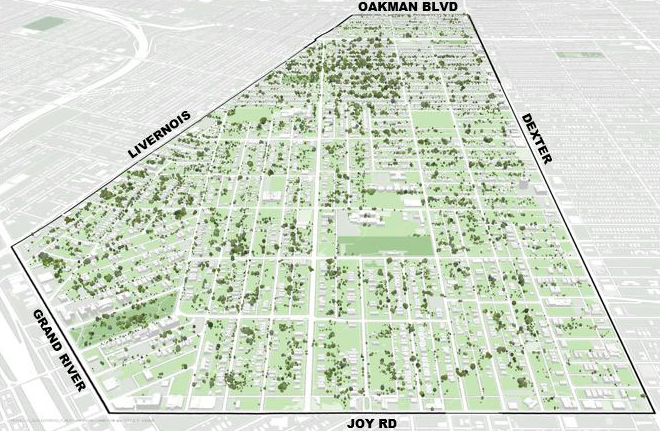 Russell Woods-area residents invited to discuss neighborhood improvement plans at community meeting
The framework plan is part of the Strategic Neighborhood Fund
A community meeting will be held for residents in and around the Russell Woods and Nardin Park areas to  recommendations from the City of Detroit's Planning Department on Strategic Neighborhood Fund-related improvements to the area on Thursday night.
After a series of community meetings, the Planning Department will unveil its plans based comments and other feedback from residents over the next year, culminating in a final meeting tentatively scheduled in January 2019.
The meeting will be held from 5:30 p.m. to 7:30 p.m. at the New Light Baptist Church on 5240 W. Chicago Blvd in Detroit. 
For more information, visit www.detroitmi.gov/RussellWoods-Nardin-Park.