From rap to rehab
Detroit musician rebuilds community one house at a time
Small business
Real estate
"I'm more Malcolm X, Bob Marley, some Tupac, and a whole bunch of Jay-Z on top."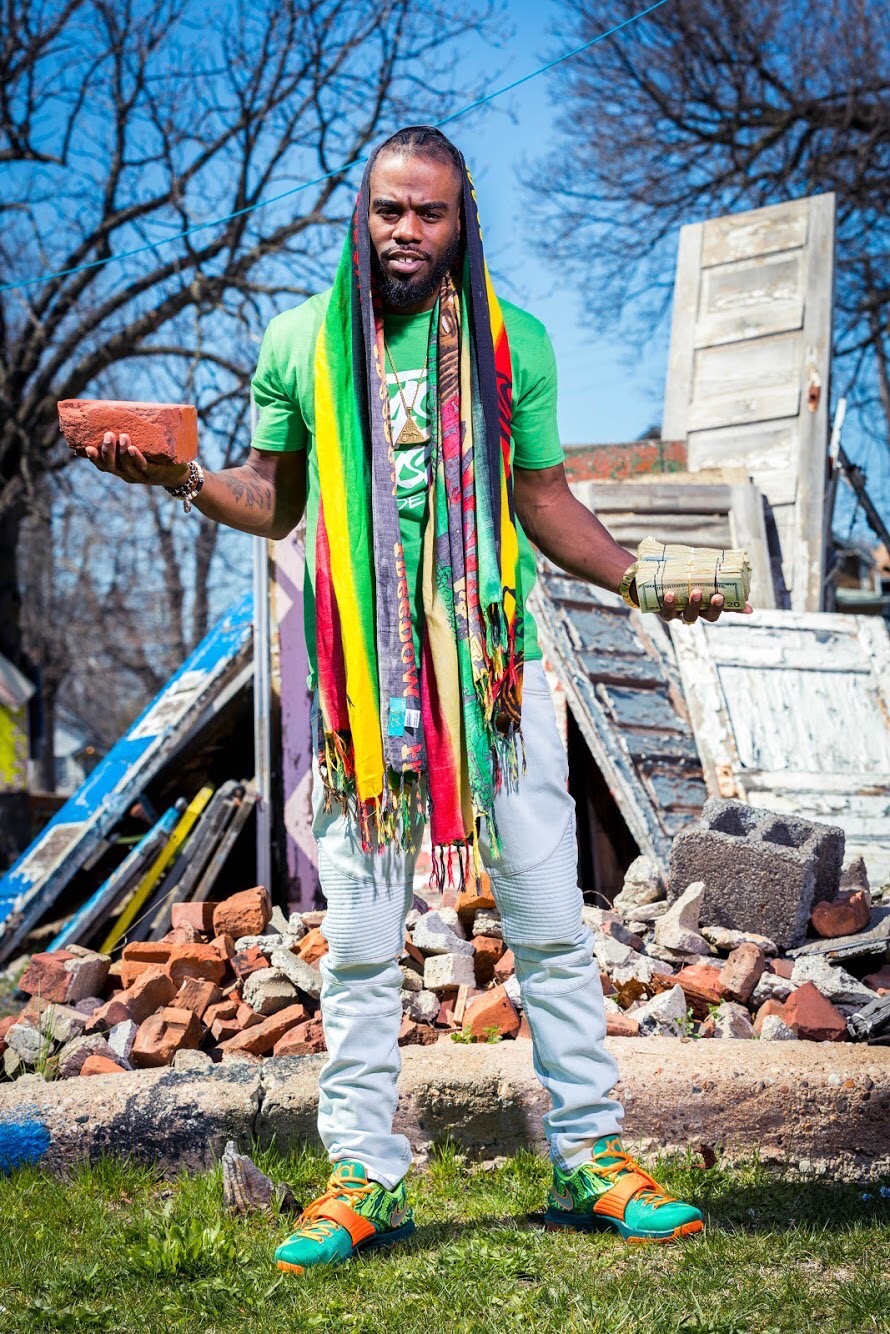 King Yadee is a hip-hop artist and producer born in the projects on Detroit's east side.  Believe it or not, this isn't his most prized accomplishment. 
When he was just five years old, he lost his parents to the streets and would become an orphan, bouncing from family to family.  After his aunt took him in, he was uprooted to the west side.  That's where his uncle, who Yadee considered his father, taught him something that would eventually help change the course of his entire community.
Over the years, the Archdale and Seven Mile area has faced decline.  People have moved away, leaving behind deteriorating vacant houses.  As a well-respected member of the neighborhood, Yadee decided to do something about it.
Once the opportunity to buy the vacant houses came around, Yadee jumped at the chance.  Because he learned construction as a kid and was also a licensed builder, he used money earned from music and purchased properties from the Detroit Land Bank Authority.  After having previously renovated an apartment complex, he believed in the positive change rehabilitation could bring to a community.  "I knew God was just pushing and guiding me to do more and be an agent for change," said Yadee.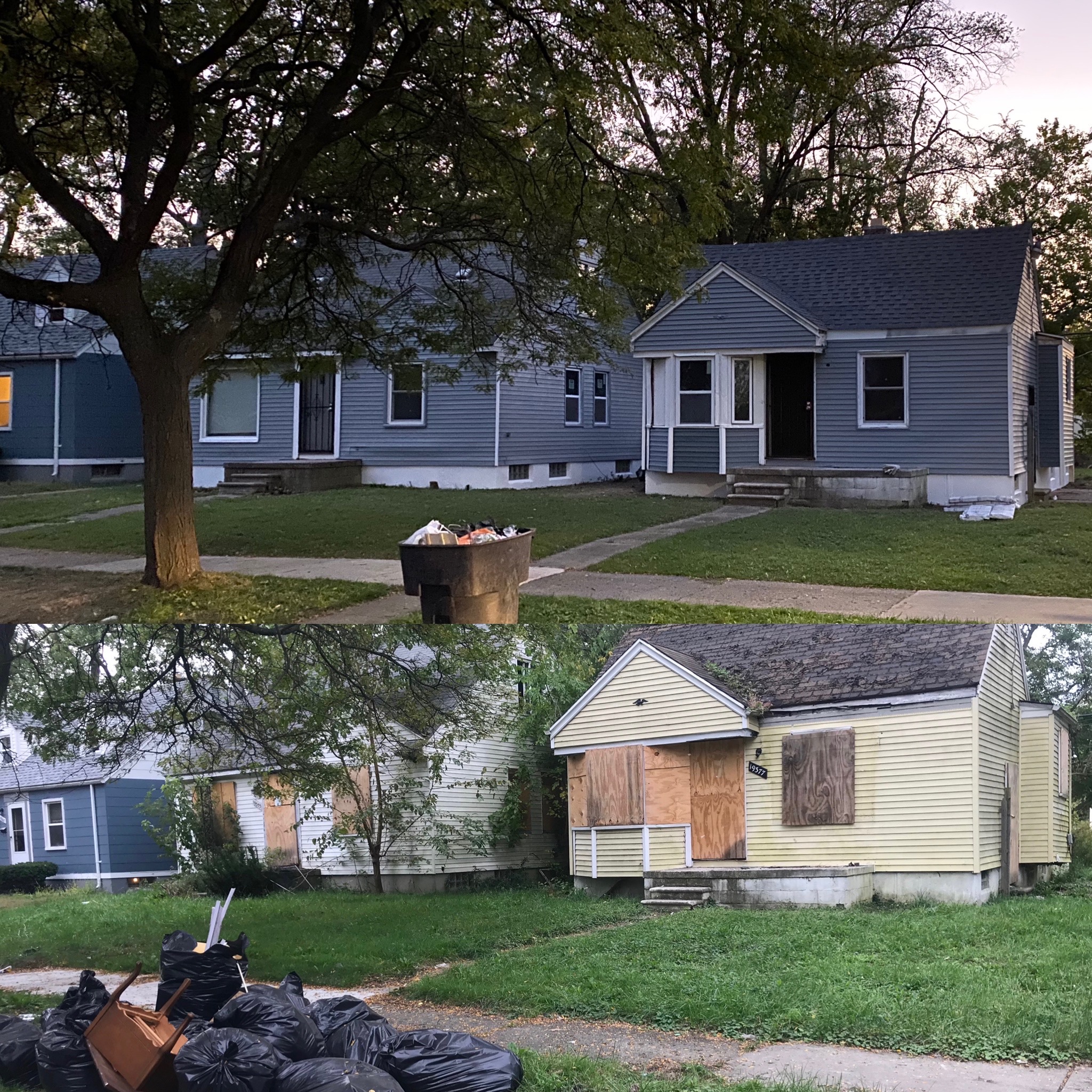 As properties become available on Archdale, Yadee acquires them.  His goal is to rehab the homes and rent them to people who have a love for Detroit, all while helping to establish generational wealth for local investors.  So far, out of the 17 vacant properties on the block, Yadee and his partners are in the process of rehabbing three, completing the first one last summer.  Through his company, Th3 Block Development, Yadee plans to have all vacant houses on Archdale between Seven Mile and Pembroke Ave. rehabbed and occupied by the end of 2021.
But for Yadee, it's not just about the property.  Seeing a need for education in his community, he started a training program.  He teaches residents construction, economics, credit repair, leadership, and more; all inside the houses he renovates.  "I'm using my tools and gifts to enlighten people."  Many of those same residents help with the rehabs.
Yadee also sees this opportunity as a unifier.  Through his efforts, he has seen collaboration from all walks, even those who don't normally see eye to eye.  "We got Crips and Bloods hanging together.  When they come here, ain't no beef.  This is unheard of."
With an abundance of vacant properties in Detroit, Yadee is a supporter of Detroiters capitalizing and creating real change in the neighborhoods.  "I don't tell nobody to invest in Detroit unless you care about Detroit, and you love Detroit, and you want to stay here and bring it back," said Yadee.   
In addition to his construction company, Yadee hopes to start a foundation that will give houses to single parents and people in abusive situations – free and clear.
Until then, he's got plenty to keep him busy, like rebuilding his community, mentoring youth, designing clothes, and of course, producing and spittin' a few bars in his hip-hop music.
If only we all shared his drive and passion for Detroit.
Purchase vacant properties at buildingdetroit.org
Learn about Th3 Block Development.