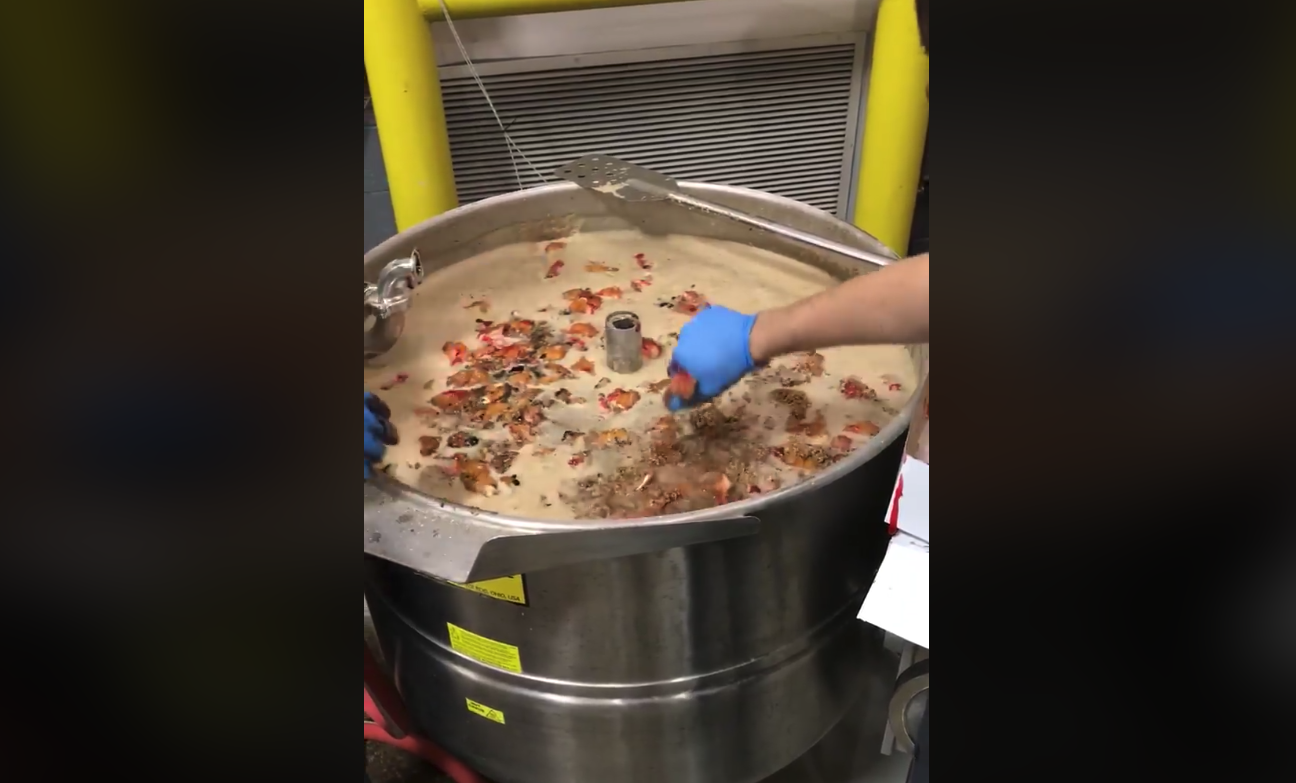 Paczki beer is being made right now and may God help us all
Fat Tuesday will be here soon enough
There used to be a time when the idea of vegan coney dogs was just a twinkle-eyed listicle fantasy, but it actually came true. Now we've got another potentially horrifying twist on a Detroit foodie staple: Paczek, now in beer form.
We missed the first go-round of Baffin Brewing Company's Phat Ash Paczki, a stout which made its debut earlier this year for Fat Tuesday. Today, the St. Clair Shores brewery posted video that they're working on another batch with help from Brew Detroit, a downtown tap room.
The brew has to be aged in whisky barrels from Brew Detroit for weeks before beer — and paczki — fans can get a taste next year. Per Brew Detroit's description from last March: Phat Ash is a smooth easy drinking porter with complex fruit overtones that are complimented by caramel & roasted malts. We brewed this beer in collaboration with Baffin Brewing Co. on Fat Tuesday with 40 lbs. of delicious paczkis! To enhance the fruit overtones and provide a smoother body we lightly carbonated this brew. Did you ever dream you would be drinking a beer made from jelly donuts?
We, in fact, did not dream of drinking beer from made of jelly doughnuts, but anything is possible in Detroit these days.