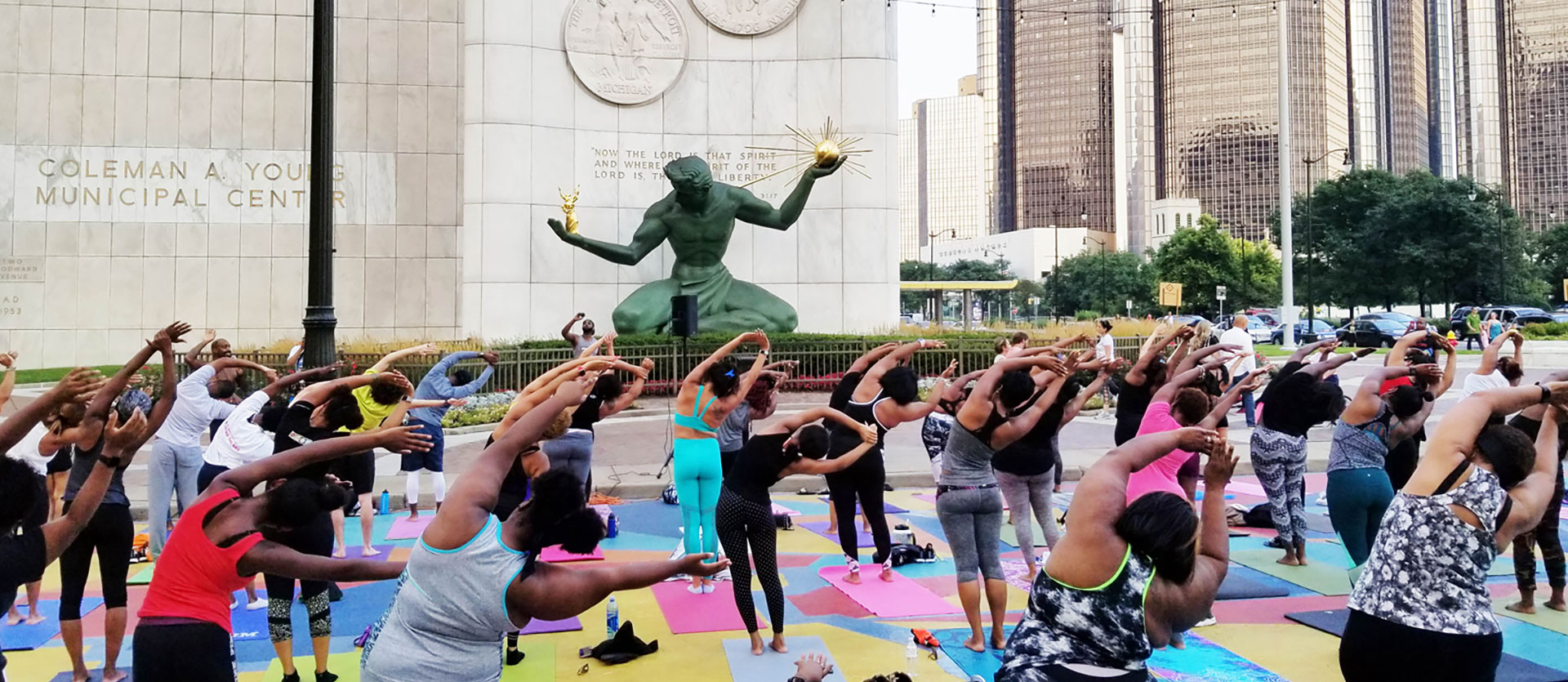 OOP! Spirit Plaza isn't closing after all, will become permanent
Detroit City Council votes to keep outdoor space open
It looks like Spirit Plaza is here to stay.
After a much-discussed vote last week in which Detroit City Council members voted to close the outdoor gathering space in front of the Coleman A. Young Municipal Building — which required the closer of the intersection at East Jefferson and Woodward — the body reconvened Tuesday morning and voted 5-4 to keep it open.
Spirit Plaza opened in 2017 and was "designed to serve as the 'civic plaza' of Detroit, the first public space in the city designed for all citizens to get together, get involved, learn about local initiatives and enjoy civic, culinary and cultural attractions that highlight the many Detroit voices and a unique identity," according to the City of Detroit.
But in the two years since it has been open, residents have expressed concern over downtown traffic with the intersection being shut down.
Still, in the two years the plaza has been in use, the space has been a site for multiple concerts, food trucks, cultural celebrations, the raising of the LGBT pride flag, aerobics classes, mass Detroit-style hustles and other activities.
City of Detroit officials will now take steps to ensure Spirit Plaza's permanency.