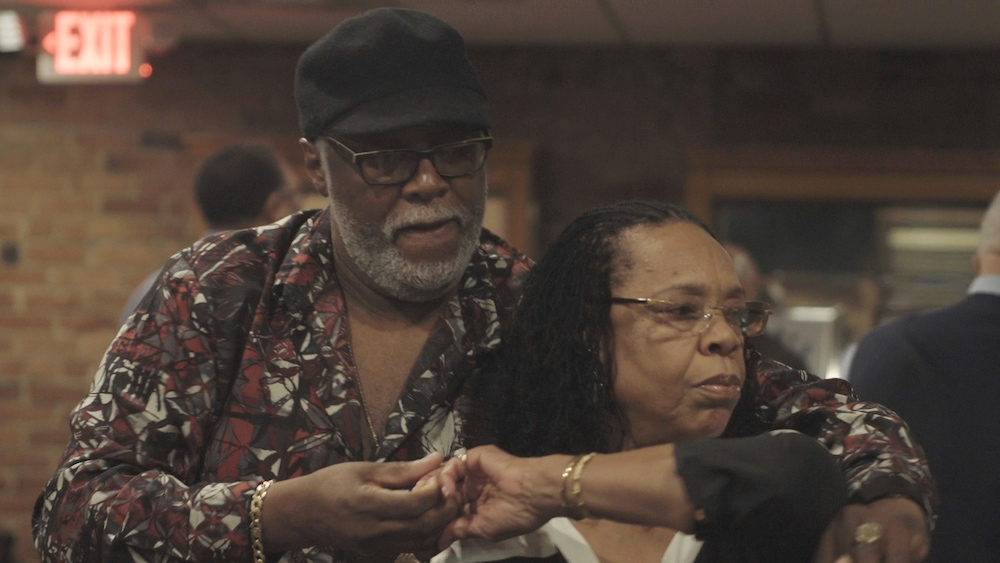 A look inside what it takes to be a true Detroit ballroom dancer
Get some lessons from ballroom legend Mr. C
I like to think that when Biggie Smalls mentioned Detroit playas in his 1997 hit "Hypnotize," he was referring to men in fedoras and gators that are smooth on the dance floor. Knowing how to ballroom dance is as Detroit as coney islands and Cartiers. Detroiters will literally ballroom to any and every song.
Clarence "Mr. C" Hunter and his assistant Helanie Smith help keep the city moving with weekly ballroom classes. "I grew up in a dancing household," Hunter said. "I've been dancing since I was 5. My first dance was the chicken and from there it went to social, ballroom, graystone and so on."
Mr. C and his gang of ballroom dancers meet Monday and Tuesdays from 4-10 p.m. at They Say restaurant, located at 267 Jos Campau, and Fridays and Sundays from 4-10 p.m. at Bert's Warehouse in Eastern Market.
During classes, men and women of all ages and all skill sets come together to learn this infamous Detroit pastime. Hunter usually allows dancers to warm up by "freelancing" allowing them a chance to try out moves they previously learned. Next, everyone pairs up and the group dances together as Hunter calls out moves or teaches new ones. After a few rounds of elimination, Hunter let's everyone try out their new moves with more freelancing.
Aside from the social ballrooming dancing, Hunter and Smith also teach popular Detroit line dances or hustles as we so affectionately call them. So if you don't know every move to these songs, Mr. C's got you.
The affectionate grandfather and lifelong Detroit will soon expand his lessons. He and Hunter want to get the youth into ballroom dancing as well. "I used to do it awhile ago," Hunter said. "The kids grades went up, the boys treated the girls better; the moms and dads would come up to me and say 'My son became a gentleman after learning how to ballroom.'"