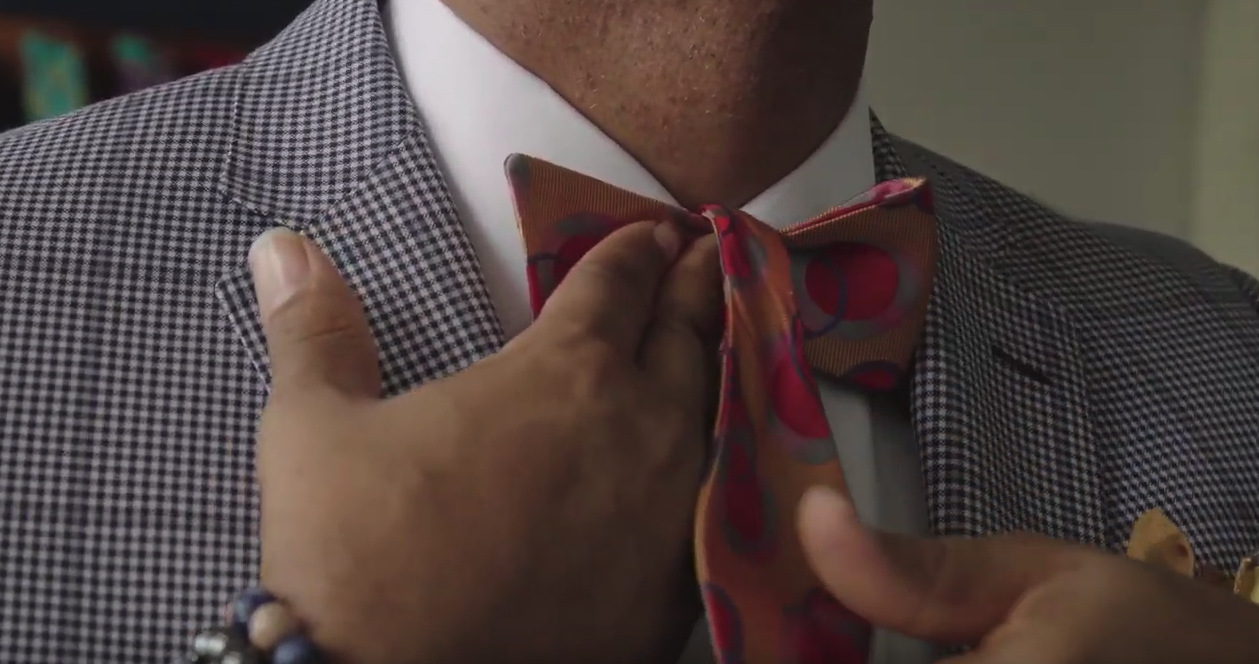 Inside Detroit's Bleu Bowtique, a custom tie shop preserving classic men's fashion
Founder Ne'Gyle Beaman wants to help men stand out from the rest
It's safe to say that mall stores stress out Detroiter Ne'Gyle Beaman. "If I'm going to go shopping, I don't want to end up in the same thing as somebody else as soon as I leave here," he says.
"The one thing I'm going to do is make sure I'm not in a position where I'm giving everybody the same thing. And what I mean by that is you walk into a department store, and you see a yellow tie, but you look behind that yellow tie there's 25 more of them. Next to that blue tie, there's 25 more of those."
Beaman is the founder of Bleu Bowtique, where he cuts and sews custom bow ties and other men's accessories. "I make something that's very exclusive," he says.
In his Midtown shop, there are silks and satins adorned with paisleys, polka dots and other bold patterns, which he constructs in every tie pattern — from the standard butterfly bow to more intricate knots.
For Beaman, it's part of a hometown tradition. "One point in time Detroit was known as one of the fashion meccas. We had everything from pictures of our relatives, our grandfathers and uncles who really dressed to the nines on a regular basis. Even baseball games, guys left the house in fedoras and a full suit," he says.
"Detroit has also taught me my swag and how to be comfortable in my own skin," he adds. "You go to certain places and people will like the way you dress, and say 'oh man, you got that Detroit look.'"
Bleu Bowtique is located at 3939 Woodward Avenue, Suite 20. For more information, click here.
"Spokes People" is a recurring video series that airs here on TheNeighborhoods.org, the City of Detroit's YouTube channel and on Comcast Channel 21.