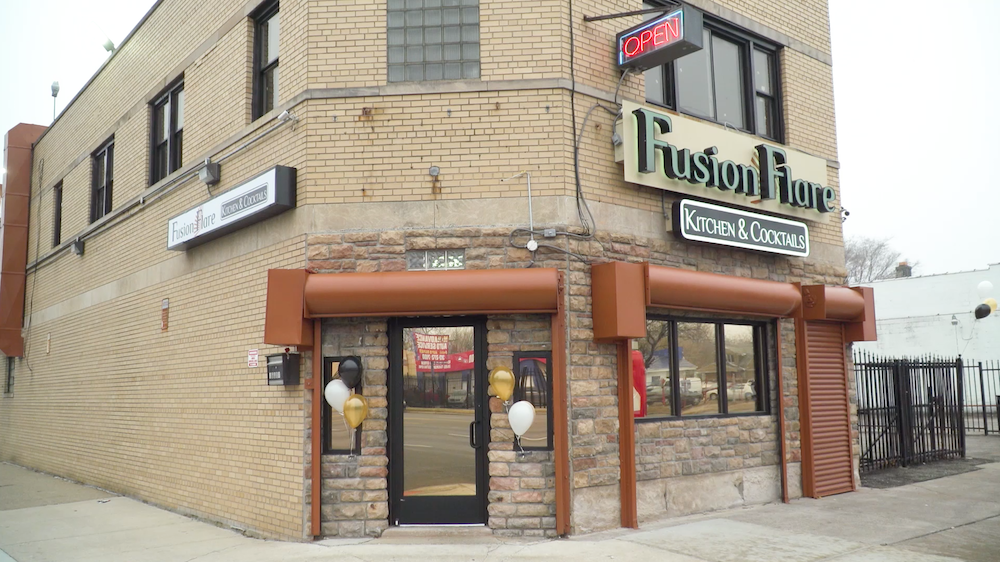 #FoodieInTheD: Fusion Flare
Sit down dining returns to the Joy Community
Video Credit: Jose Rivera
For this week's edition of #FoodieInTheD, we visited Fusion Flare – located at 16801 Plymouth Rd. It's the first sit-down, full-service restaurant to open in the Joy community in at least 20 years.
Owner Mashelle Sykes is a graduate of Oakland Community College's Culinary Studies program. She's transformed the formerly known as Timeout Sports Bar – a neighborhood institution she owned with her husband – into the family-friendly Fusion Flare. \
Sykes worked with TechTown Detroit's SWOT City, a customized support program for brick-and-mortar small businesses in Detroit neighborhoods. The program provides one-on-one assistance to help launch, stabilize, and grow local businesses and strengthen neighborhood commercial districts.
"TechTown's SWOT City program, which provides coaching and resources to small businesses in neighborhoods across Detroit and other organizations that support the establishment and growth of small businesses, helped make my vision come to life," Sykes said. "Detroit truly supports entrepreneurs."
Fusion Flare offers guests a variety of vegetarian, vegan and gluten-free options. Brunch is served from 11 a.m. – 3 p.m. on weekends. More information at https://fusionflare.net.