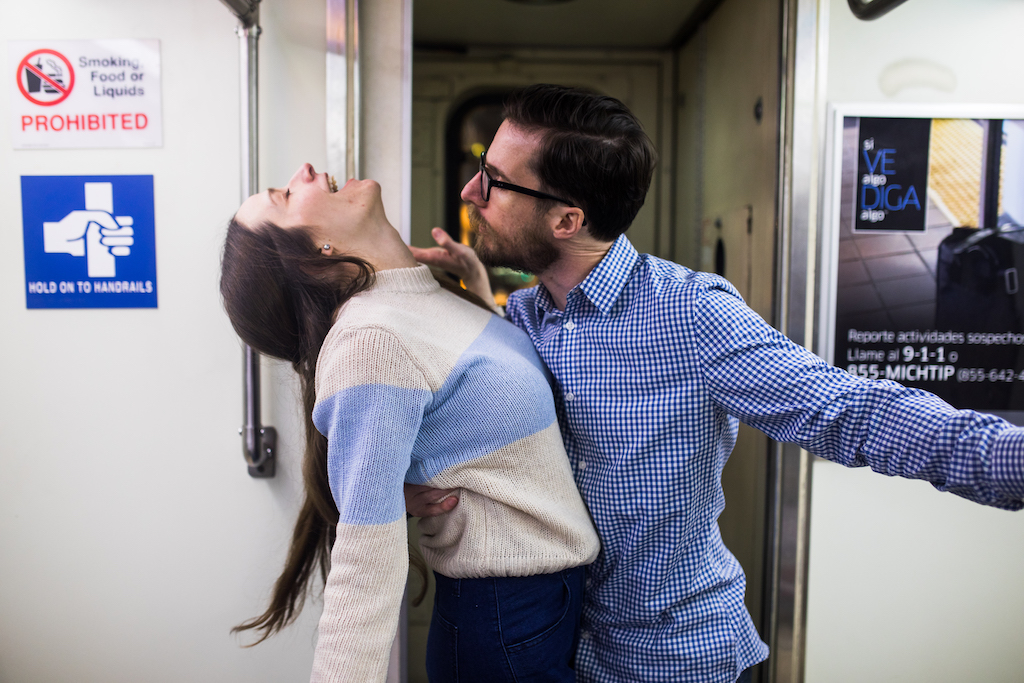 #DetroitLove: A first date AND a wedding on the People Mover? It worked.
Don't forget your tokens for this story
For Valentine's Day, The Neighborhoods will be sharing short and sweet love stories from Detroit couples who met in Detroit. Join in on the love using our #DetroitLove hashtag.
Chris and Katie Hoffman
After sharing part of their first date on the Detroit People Mover, Chris and Katie Hoffman decided to return to the sky-high train for their wedding in 2016. The couple met two years prior and spent the beginning of their relationship apart due to Chris' job in Saudi Arabia. Once Chris returned to Detroit, the couple decided to move in together.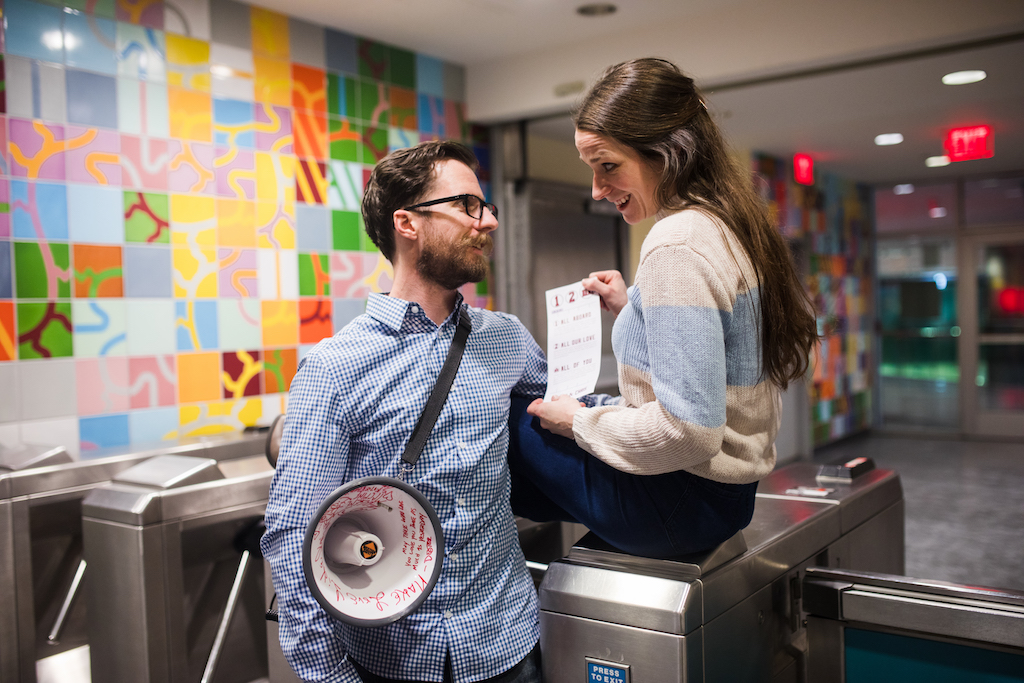 With children from previous relationships, Chris and Katie wanted to complete their family by formally adopting each other's child. Chris' daughter, Jude, and Katie's son, Samuel, stood at the Renaissance Center Station of the People Mover and passed out tokens to wedding guests. Once everyone arrived, the wedding party boarded the train. Chris even timed the wedding ceremony perfectly to begin his vows at the Joe Louis Arena stop, where the couple had their first date.
Photos by Cyrus Tetteh/City of Detroit