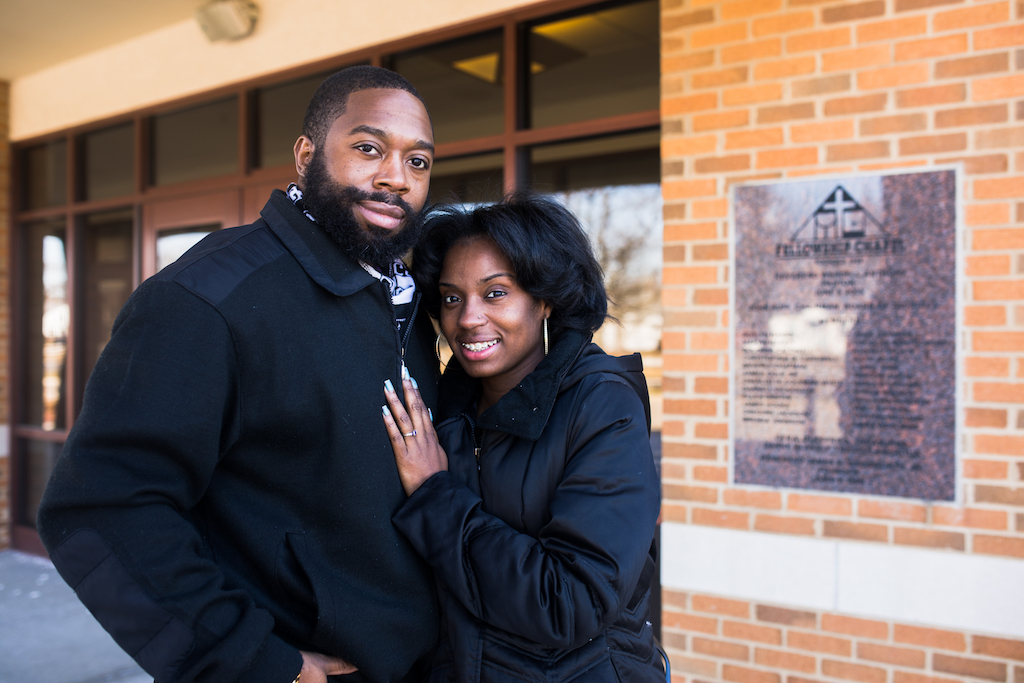 #DetroitLove: Back-and-forth on Facebook, to Atlanta, and finally back to Detroit
Persistence paid off for this young family
For Valentine's Day, The Neighborhoods will be sharing short and sweet love stories from Detroit couples who met in Detroit. Join in on the love using our #DetroitLove hashtag.
Lamar and Tarana Hayes
Lamar and Tarana's love story is living proof that your soul mate might be right there in your DMs. 
After a month of Facebook courting, Tarana finally decided to give Lamar her number. Lamar tried to catch up with Tarana while she visited Atlanta but she never showed. Most times, the story stops there but Lamar didn't give up. "I was invited back," she said. But Lamar remembers it differently: "She begged to come back." 
Traveling became a big part of their story, taking their first official date during a trip to Gatlinburg, Tenn. After officially becoming a couple, Tarana moved to Atlanta with Lamar. In 2016, the couple made a trip back to Detroit for their wedding. The ceremony took place at Tarana's church home, Fellowship Chapel in Detroit's Winship neighborhood. The Hayes family officially moved back to the city in 2017 after the birth of their second child and welcomed a third baby in October 2018. 
Photos by Cyrus Tetteh/City of Detroit