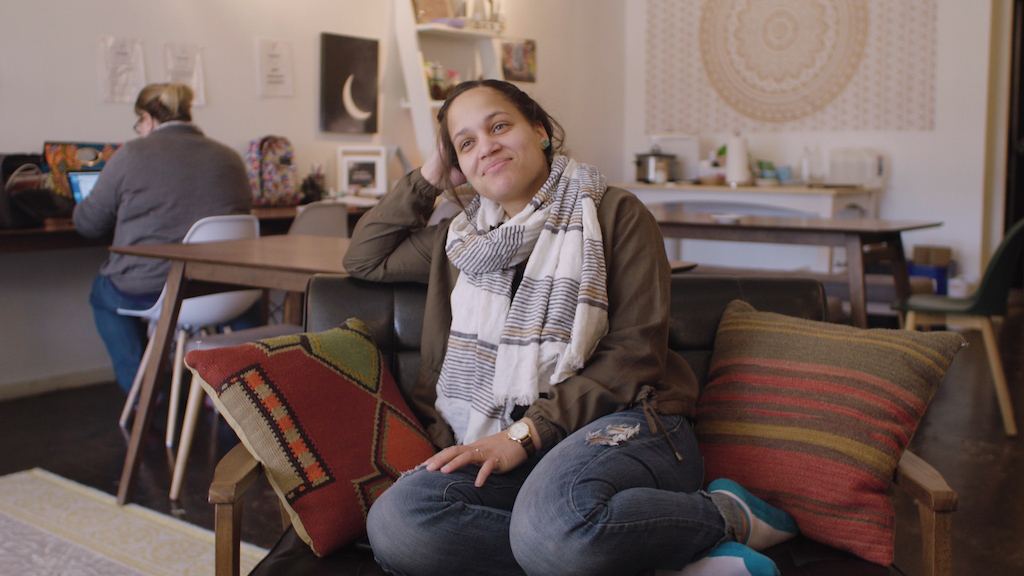 Detroit Parent Collective blends social learning for kids, co-working space for adults
The small organization's mission is to redefine education in the city
Tucked away in a nondescript building in the Bagley neighborhood, a collective of mothers is fighting to break down barriers and biases.
Leading this charge is Krista McClure, the "inspire director" of this group that calls itself Detroit Parent Collective (DPC). The mission is more than what the name would imply: It's a co-working space and cooperative preschool that offers parents the ability to effectively work while taking an active role in their child's education.
The preschool is available for children 2 to 6-years-old with two- and four-day options from $180 to $400 a month per family. Yes, per family – not per child, perhaps countering the increasingly high costs of daycare many area parents face.
"It's innovative," McClure said. "There's not a cooperative preschool in Detroit." The teachers use the Montesorri style of learning. "It's not the authoritative, direct down approach of learning; it's child led," McClure said. The mother of two currently has her youngest enrolled in the preschool.
McClure and her team want to change how education is viewed and operated in Detroit. "Our intent isn't just the feel-good education component," she said. "We want our families to get into the routine of being able to greet that teacher, creating this hand-off (from) a parent or guardian who is now letting go of their child as they enter the classroom trusting and knowing who's going to be caring for them."
McClure said she was very intentional when it came to choosing the teachers for the collective. One teacher has holds degrees in early education and special education with a certification in Montessori learning. Another has a dual Ph.D in education and focuses on the children's social and emotional well-being, a necessary position that many schools today are lacking.
But McClure and her team are not only pushing for parents to be active in their child's education but they push DPC members to have those tough conversations surrounding the "-isms." Although DPC lies in a predominately black community on the city's west side, a majority of members are white, suburban residents. Currently only two black families are enrolled.
McClure is very aware that her membership doesn't reflect its surroundings, but she strives to have inclusivity and diverse thinking in the space. To reach out to the surrounding community, DPC offers free "drop and play" for non DPC members as well as free yoga classes and other types of parenting seminars. "Even if the space doesn't look like that, it should be a continuing conversation so that when we leave this space, we're able to touch others' lives and impact them as well."
One of those tough conversations focused on the disparities in the education system. DPC member Rema Reynolds Vassar teamed up with McClure and the collective to host a four-part series on education and how parents can change, allowing for equity all around. "I think the collective energy has been a pleasant surprise because I didn't come here for that.
The Eastern Michigan University Professor and mother of two was on the hunt for quality education for her children when she stumbled upon DPC. "The thrust for this center is not just to take care of our children but to take care of the community. I just like the idea of a collective space for people who have historically been marginalized," Reynolds Vassar said.
McClure hopes that by having more conversations like the four-part seminar and more free activities for the community will change the makeup of the space. "You have to come to the table and be courageous about having these conversations because while we hope to have no judgment towards each other, the best way we can tackle issues as far as the "-isms" is facing it head on," she said.
To find out more about the Detroit Parent Collective, visit www.detroitparentcollective.com.