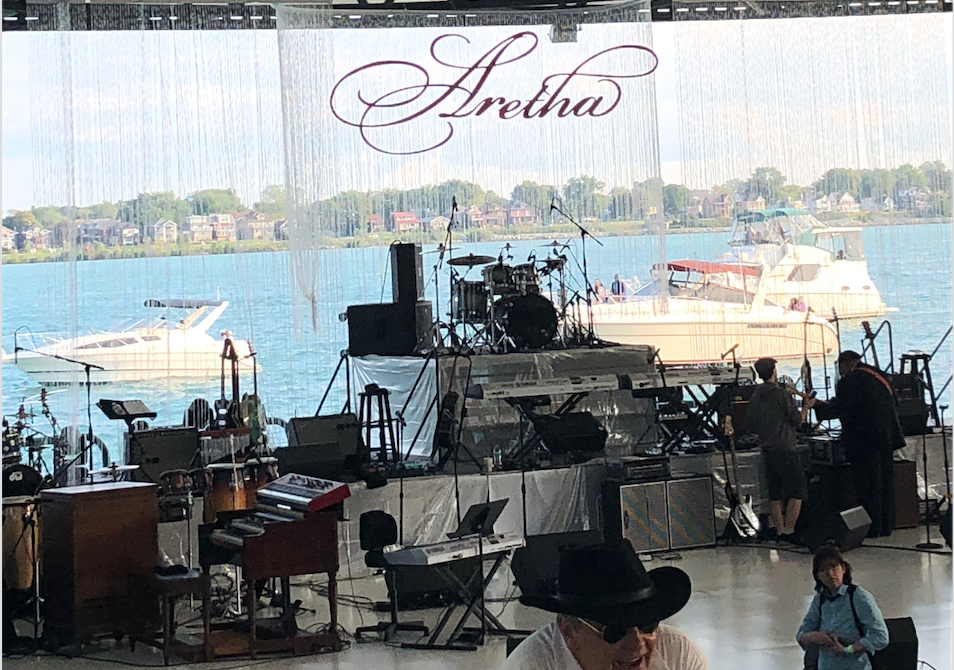 Chene Park will become Aretha Louise Franklin Amphitheatre
Council also suggests more funding for park's improvements
The City of Detroit is moving forward with renaming Chene Park Amphitheatre in honor of the late Aretha Franklin, settling on the name Aretha Louise Franklin Amphitheatre.
Conversations about renaming a City building or attraction for the Queen of Soul began when reports of the singer's grave illness spread last month. On August 30, a day before Franklin's much-attended funeral at Greater Grace Temple, a resolution was submitted to City Council to rename the Park.
The resolution was passed 8-0 by City Council Tuesday morning. Councilmember Scott Benson was absent. Council President Brenda Jones noted she would introduce an ordinance certifying the name change "to make it really official."
There is no set timeline for the name change, but Earlene Franklin, Franklin's sister-in-law and Detroit resident, encouraged everyone to spread the word and prepare for a groundbreaking.
Councilmember Mary Sheffield said that as the East Riverfront continues to develop, the amphitheatre's future should not be lost in the plans. Sheffield said Council should consider special funding to allow for improvements to the park, which will be explored at a later date.
The Right Productions, which has been contracted as manager of Chene Park since 2004, will continue managing the park's operations.
A Thursday night tribute to Franklin at the 6,000-seat amphitheatre was at full capacity. Chene Park. Other noted performers include Diana Ross, Babyface, Wynton Marsalis and Franklin herself.