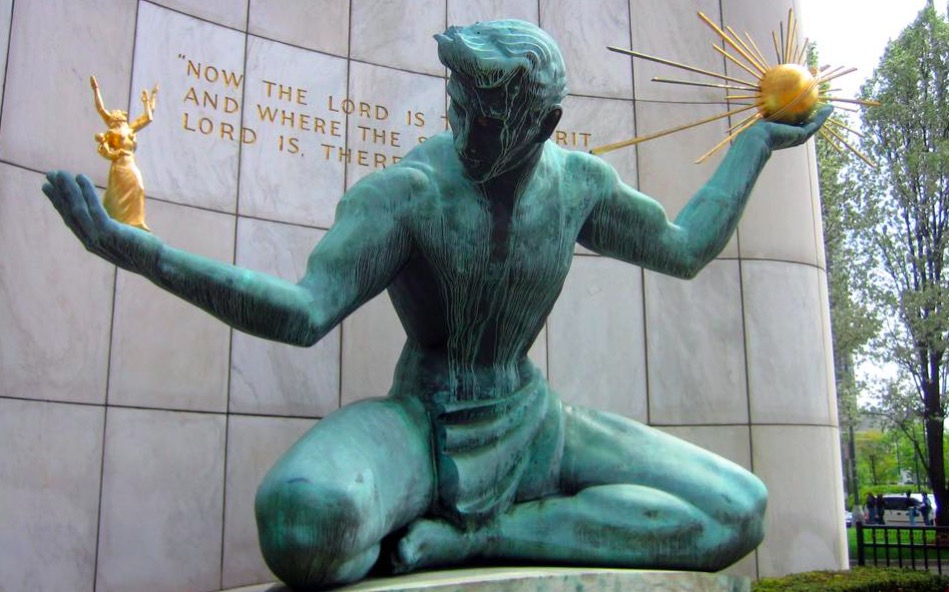 'Praise in the Plaza' brings four days of gospel downtown
Performers from across the city will inspire through song, dance
Spirit Plaza is certainly getting into the spirit this week.
Praise on the Plaza, a four-day celebration from October 1-4, welcomes guest choirs and praise teams from around the city to the outdoor promenade. The performers will deliver uplifting and inspirational songs from 4:30-6:30 p.m. each day.
The event sponsored by the City of Detroit, in partnership with Downtown Detroit Partnership.
"The beautiful thing about Spirit Plaza is that it's an open and welcoming space for all to enjoy a variety of programming both spiritual and secular," said Brad Dick, Group Executive of Services and Infrastructure. "We are pleased that we can provide such an inclusive space."
The schedule for the week includes:
Monday, October 1 - Bill Moss and the Third New Hope Choir
Tuesday, October 2 - Jason Smith and REMNANT
Wednesday, October 3 – Clare & Friends
Thursday, October 4 - Darius Twyman and Destiny
Friday will conclude the week with a "Feel Good Friday" event presented by the Motown Museum from 4 -8 p.m. with spoken word and musical acts.
For more information, please contact Detroit Parks & Recreation at 313-224-1100.