Thousands reunite for annual 8 Mile Reunion
All-day festival goin' strong 2 decades long!
We are 8-4Life.
At the once-Beaubien Junior-High School – off Wyoming near Outer Drive – there was a time when, in mid-August, you'd be cruisin' by and go…holy smokes – WHAT'S ALL THAT?!?
P-Funk would've been blastin' - on vinyl. You'd see smoke billowing up – from multiple sources. Mostly grills, of course. And the smells – savory soulful goodness – combined with the sounds of engines throttling and classic whips on display. And naturally, throngs of people – by the hundreds – dancing like it was the end of the world.
That was the scene 20 years ago at the annual 8 Mile Reunion. And the cool thing is – it can still be the scene today, in 2021.
 
Every second Saturday in August, hundreds, and at times, thousands of people – come together to celebrate each other in what's now known as Van Antwerp Park. Everyone who comes has a unique story – and most have at least one thing in common. They all identify as living or having lived at one point in a neighborhood just south of 8 Mile. And as almost everyone knows, 8 Mile is a looooong road.
It's an amazing day-long experience of traditional joys that never go outta style. Amazing outdoor home-cookin. All kindsa other stuff is available: music, games – and some pretty dope personalized t-shirts identifying which street people are from. Shout out Ilene. Mendota. Griggs, Roselawn, Northlawn… and so on.

The best part is seeing familiar faces. Familiarity has a broad range of degrees. Some folks travel back from far-flung new digs, new lives – to re-visit the old neighborhood and see some familiar faces. Sometimes they haven't been back in decades. But that's okay. The reunion is always there. In spite of – but most importantly – BECAUSE OF – both the collective joys the struggles everyone can relate to. The reunion is now in its third decade.
This woman right here. Teresa Moon. Some call her the "Godmother of 8 Mile." Teresa ain't about the accolade - even though she makes headlines as a community advocate. Another super cool thing about Teresa - as an advocate - she takes much care in shaping the narrative towards the real. Each year she works close with a fella some call the "Mayor of 8 Mile" - Rodney Green - to help make sure the Reunion keeps returning. They have a cadre of compatriots. There's Carol Knight, always looking out for folks up in it – and making sure everyone is aware so they can show love and support. Joy Canty works with residents and community leaders and gets stuff done.

Steven Banks and Dwight Smith are also about the awareness. Banks uses the term 'urban suffering' to refer to how he sees certain communities – including his own – getting shortchanged.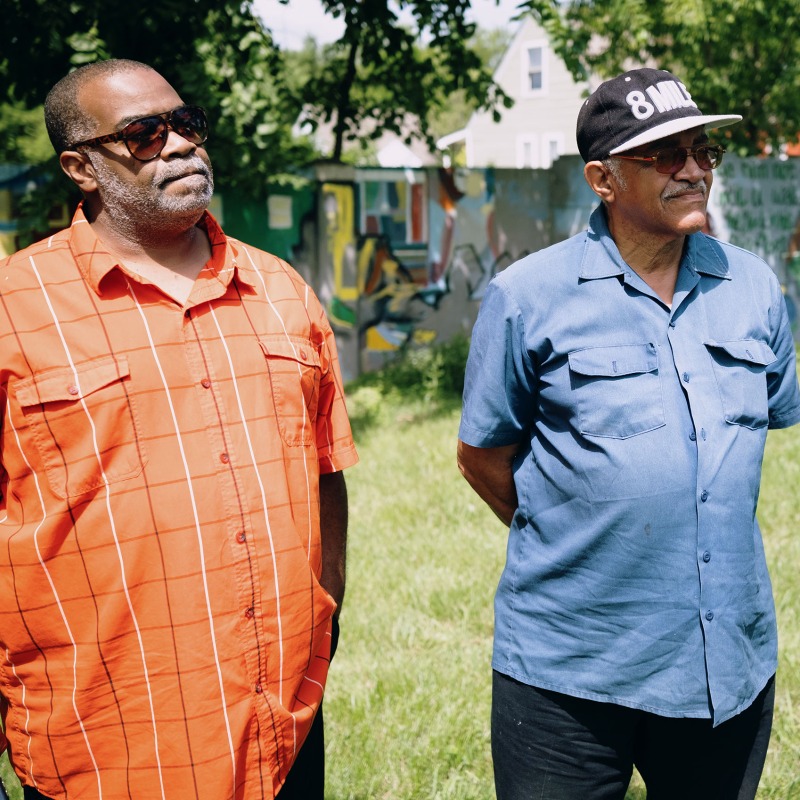 A righteous annual tradition at the reunion involves legendary local personal trainer and fitness expert "Big Lu" Luther Campbell – affixing every applicable street sign – at the crack of dawn most years - to the official 8 Mile Reunion tree. Some of the street-name signs were actually used back in the day. Many others are customized and personalized in ways only insiders will be familiar with. Ask nicely, you may get the dish on SOME of it.
This year was special for obvious reasons.
The reunion didn't disappoint! Check out the rest of these amazing photos by @cylent_.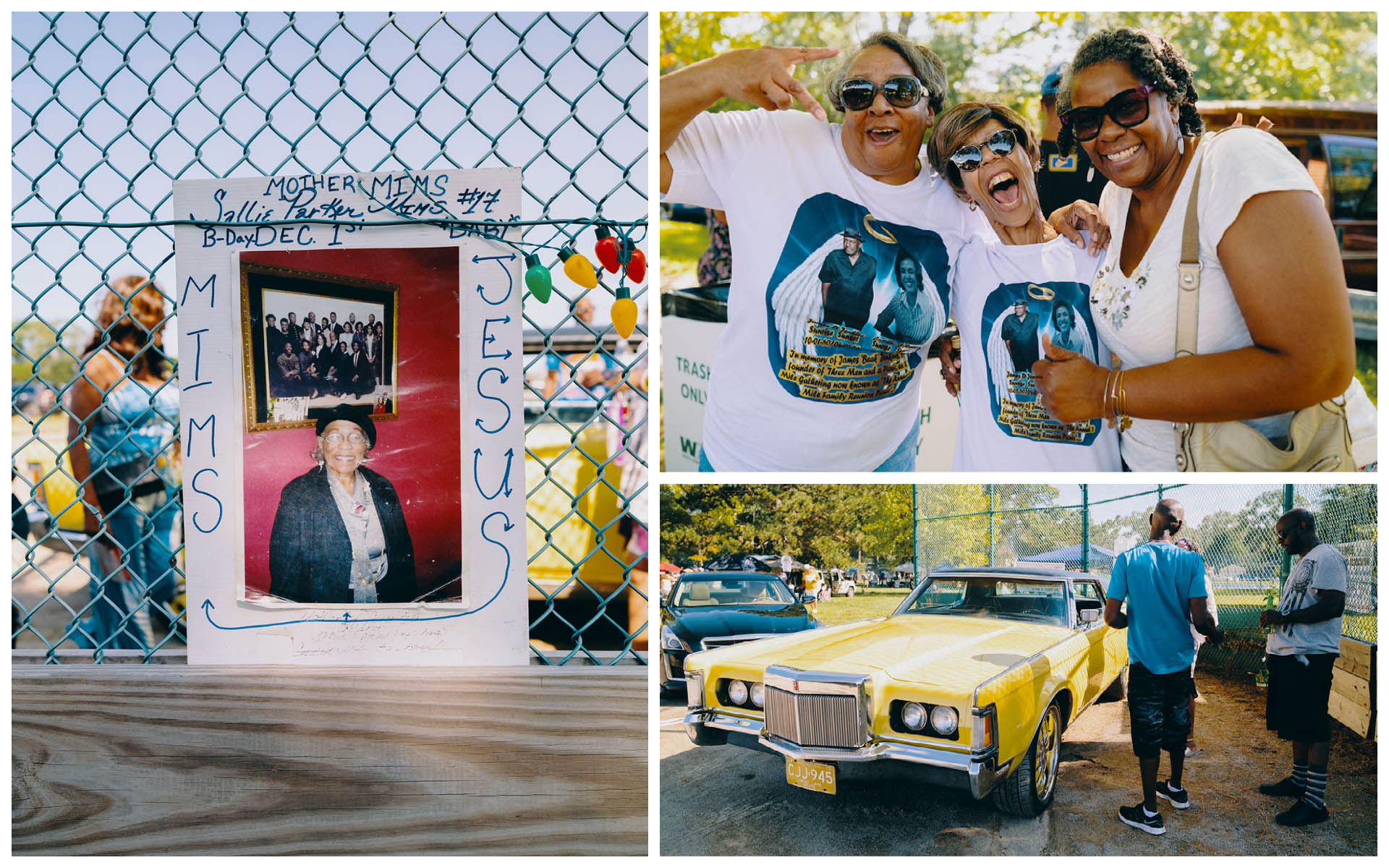 And a cool postscript:
The festival was SO much fun in '21, that sooooomeone who travelled alllll the way from Hotlanta lost her wallet!! Not just any 'ole wallet. A legit Tory Burch. The kinda wallet that's usually worth more than the money inside it.
But check this – she posted on the Reunion's FB page. And in case you weren't sure what this community is about – within hours the person who found her wallet responded and returned it. In fact, a group of people all networked to make sure the wallet was returned.
This community has the full attention of @storiesfromdet. Stay tuned as we keep you up-to-date with all the latest.
LOVE AND RESPECT