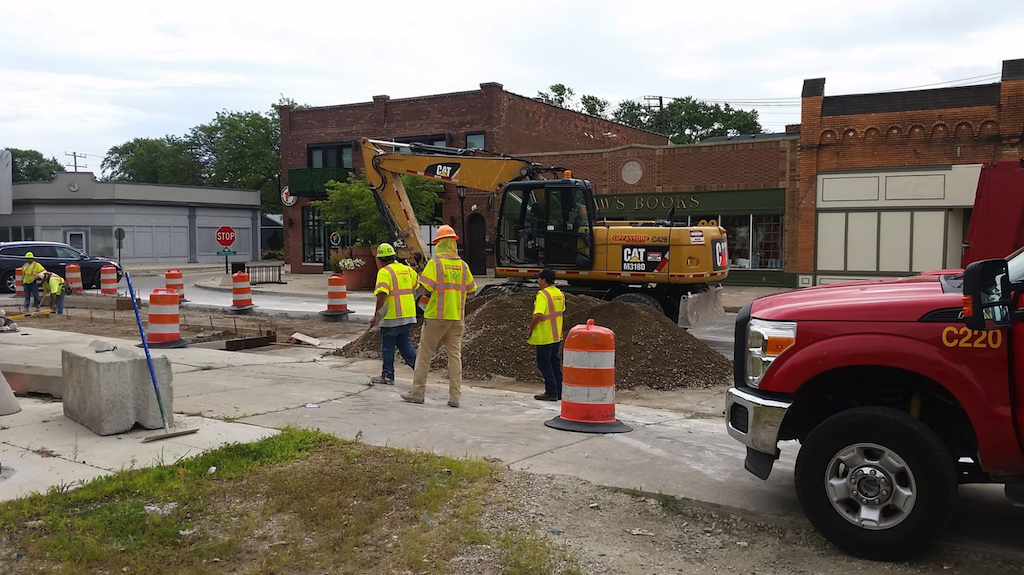 The removal of the Alter Road barrier at the Detroit-Grosse Pointe Park border is happening right now
Traffic would return to intersection for first time in five years
The removal of a physical barrier between Detroit and Grosse Pointe Park kicked off this week, which will soon open up vehicle traffic at a contentious border between the two cities.
In 2014, Grosse Pointe Park began closing off vehicle traffic at the intersection by erecting physical structures, starting with a large barn before settling on targe planters, with a stated goal of encouraging foot traffic among Kercheval Avenue businesses.
But Detroit residents have long said closing off the intersection was a symbolic representation of urban-suburban angst across the two borders — the wealthier, predominantly white suburb walling itself off from a mostly black city.
A proposal presented by Detroit officials to City Council was approved on both sides, allowing Kercheval at Alter to return to two-way traffic.
Under the proposal, Grosse Pointe Park will remove portions of the existing plaza, creating a traditional four-way roundabout at Kercheval and Wayburn that allows traffic to enter and exit from Detroit. Once complete, two-way traffic will return for the first time in over five years at the Detroit-Grosse Pointe Border.
With the proposal, both cities would have the option to temporarily close Kercheval for special events and public programming on weekends annually between June 1 and September 30.