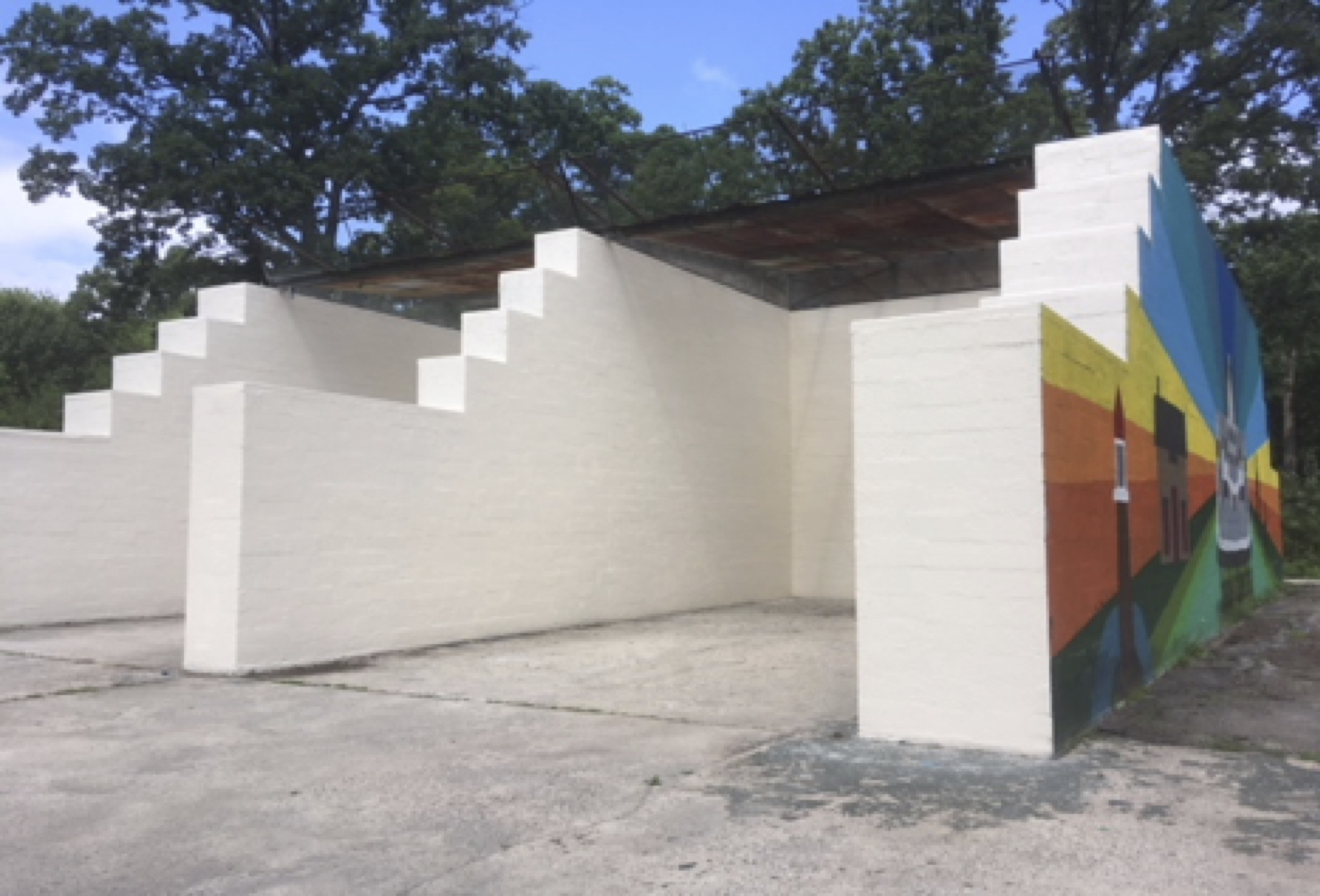 Once a manure dump, old handball courts at Palmer Park get second life
Restoration of athletic favorite latest in revitalization of Palmer Park
A neglected part of Detroit's athletic history has been restored to its former glory.
For years, Detroters engaged in American Handball — where single players or duos strike a ball with a gloved hand against a wall, similar to racquetball — at two handball courts in Palmer Park. National championship tournaments were held at the courts between 1950 and 1972, but the courts fell out of fashion and were eventually used as compost and manure dumps. Now the historic handball courts have been cleared out and will welcome handball play for the first time in decades this weekend.
The reopening of the courts come from the result of a collaboration between the City of Detroit Parks and Recreation Department, the Michigan Handball Association and the People for Palmer Park.
""The Palmer Park courts are truly a window to a rich history of one of the most competitive sports ever played. With its reopening, every player will experience the thrill of playing on the same courts as some of the most celebrated world-class athletes," says MHA President Dale Chimenti."
More than $12,000 was raised through an MHA campaign, which provided matching funds, to tuck-point and paint the walls, resurface a court, and paint appropriate lines.
Palmer Park is located at the intersection of Seven Mile Road and Woodward. The public is invited to the reopening, which kicks off at noon on October 6. For more information, visit www.peopleforpalmerpark.org.
Photo credit: Peter Werbe