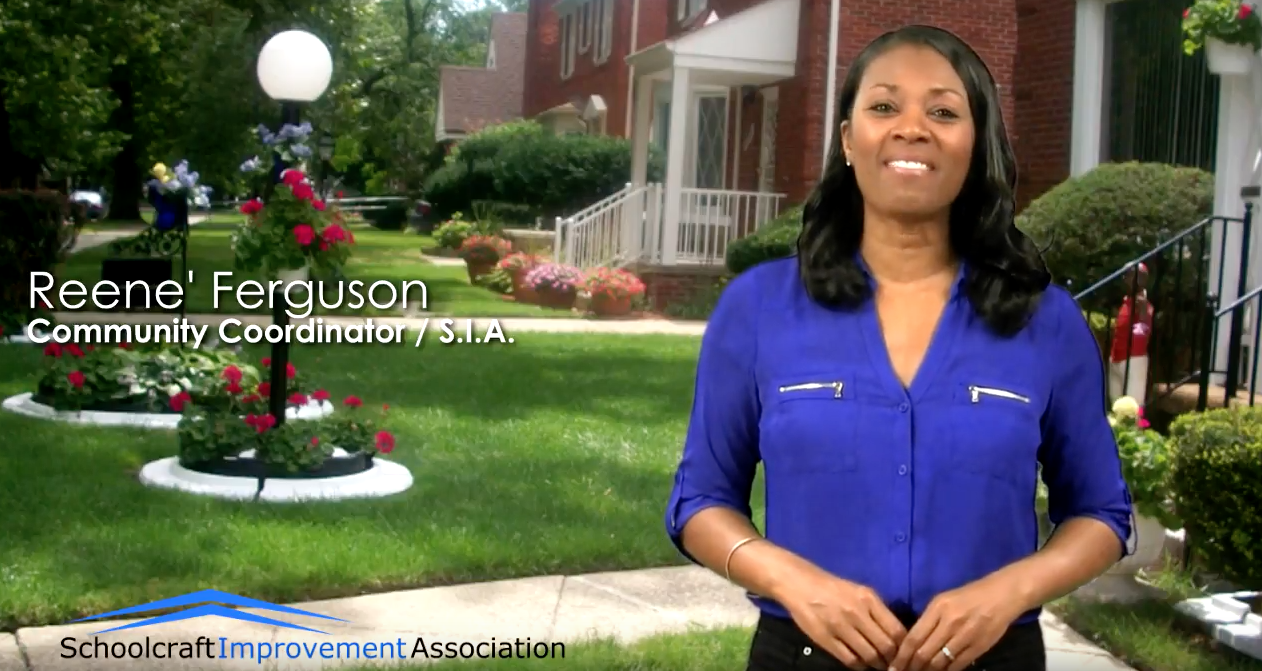 Neighborhood Spotlight: Meet the Schoolcraft Improvement Association
Organzation uses YouTube videos as a tool of community engagement
Could this be a solution to community engagement in your neighborhood?
The Schoolcraft Improvement Association, a westside organization that serves the boundaries of Schoolcraft, Greenfield, Fullerton and Southfield, has launched a series of informational videos designed to encourage more neighbor participation from block to block. About 300 homes are served by the organization.
In one video linked above, SIA community coordinator Reene' Ferguson offers tips on how to start a block club. (Her three suggestions: Find a start-up team, stick to a regular schedule, and make sure you meet and greet all neighbors.) In another video, Ferguson shows how to plan an effective community meeting. 
Aside from its video channel, SIA holds monthly meetings and has a business directory on its website, that includes Old Soldiers Landscaping, Superland Market and Detroit Roller Wheels.
For more information on the Schoolcraft Improvement Association, visit MySIA.org.