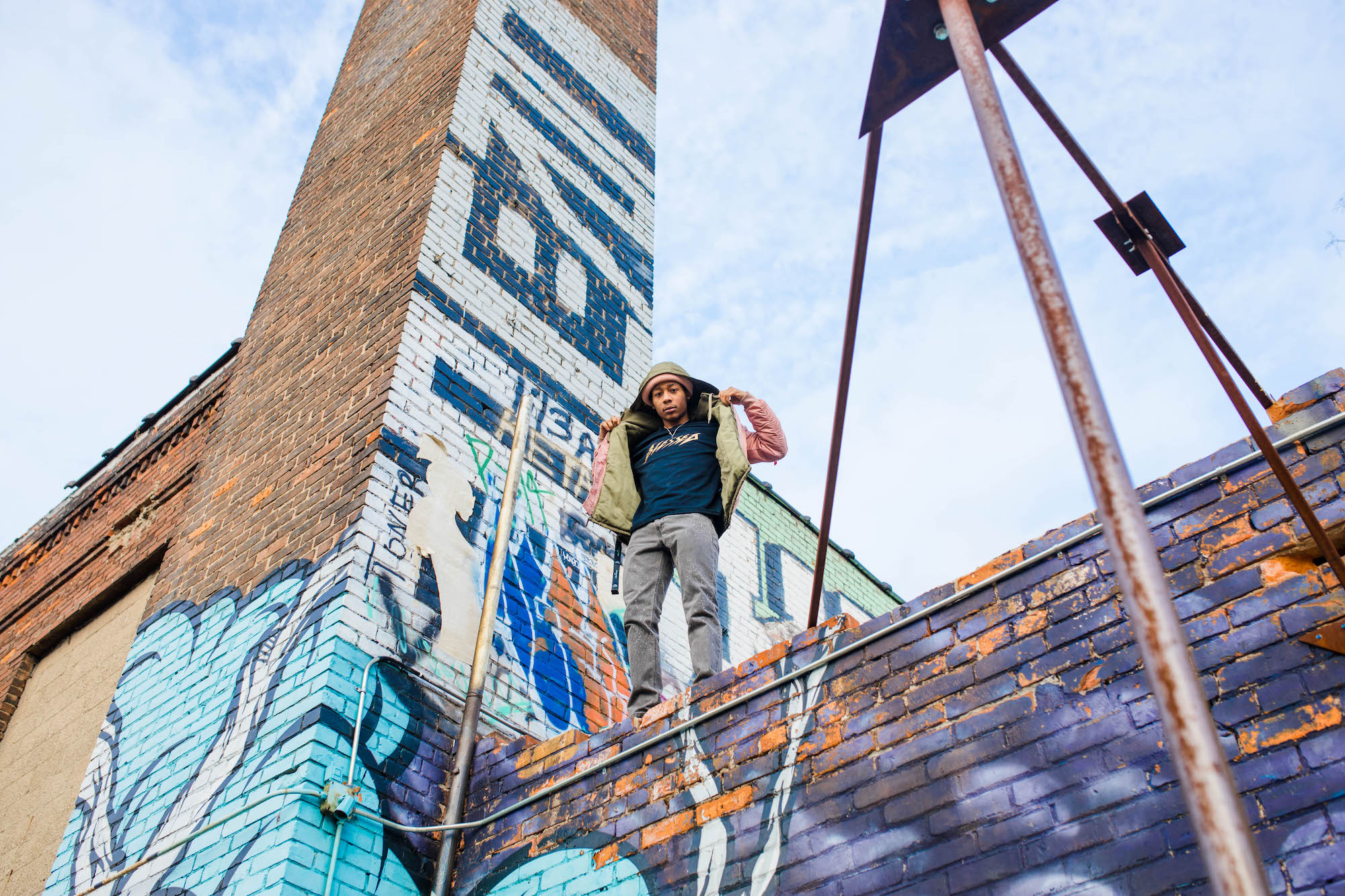 Meet the Detroit entrepreneur who wants to create the 'Black Amazon' for black-owned businesses
The Mall of Detroit lets other entrepreneurs test the market online
Maybe Detroit didn't get Amazon's second headquarters because it has a growing online marketplace of its own.
Peaton Brown Jr., affectionately known as Petey, created the Mall of Detroit (M.O.D) to help build Black-owned brands in the city. "I want it to be like the Black Amazon; or even bigger than Amazon,'' the soon to be 24-year-old said. 
Think Greenfield Plaza, but a little more polished and on the web. "The Mall of Detroit is a marketplace for everyone black looking to build a new stream income by selling through an online store while maintaining all legal rights to any intellectual or physical property." 
Brown's journey to creating the online marketplace wasn't easy. As a first-generation college graduate from Central Michigan University, Petey had trouble really finding his groove after getting his degree in Broadcast and Cinematic Arts. 
"After college, I did some bad stuff," he said. Brown's parents became worried about his future after he quit his job as a teacher. He says it was then that he created t-shirts with the word "Blessed" across them to remind him that his faith in God would always help him stay the course. 
M.O.D originally launched in September 2016 but fizzled out in March 2017. Petey took a few months off, and was back to work with his brother Dylan Brown. They created a "doggy-dating app" which they sold to help relaunch M.O.D.
Vendors are given a 30-day trial period to see if their products will generate any buzz. Even if businesses don't see a huge spike in sales, the trial period is free. "I want anyone who conducts business with me to feel safe and secure," Brown said. "If anyone has to take a loss it will be us before them. We're not looking to destroy or tarnish anyone's dream."
Current brands featured on the website are HRG (which is owned by Brown's younger brothers) and Never Change Co. In the spring, Brown says a brand offering custom stitching and swimwear for curvy women will be joining the roster.
But the site is more than just a place to buy a cool tee or sweater. Brown also likes to promote businesses in a way that's affordable to the owners. M.O.D offers weekly advertisement to local businesses for $25 a week. 
There's also a separate section called #BGM – Black Girl Magic, a free, online database highlighting Black female entrepreneurs. Petey doesn't charge a dime for the listings. "We just want to help everyone start their business and build their dreams the same way we have," he said. 
As M.O.D grows, Brown hopes to amplify the brands name by hosting events. Currently, Brown is working on fashion shows at Ferris State University and at his alma mater, CMU. He's also hosting a kickoff party for Black History Month on Feb. 24. "It's my birthday. I joked as a kid and say 'I was born during Black History Month so that means I am Black history.'" 
"Black and Beautiful 2018" is networking event and party geared toward Black Detroit Millennials. "As young people, we always want to turn up," said Brown, a member of Omega Psi Phi fraternity. "I just wanted to do something where we dress up like the kings and queens we are." 
The cocktail event will be equipped with "good food, good music, and an opportunity to bring like-minded people under one roof." Limited free tickets are available but Brown expects them to go fast. 
For more information on the Mall of Detroit or to purchase tickets to "Black and Beautiful 2018," visit www.mallofdetroit.com.