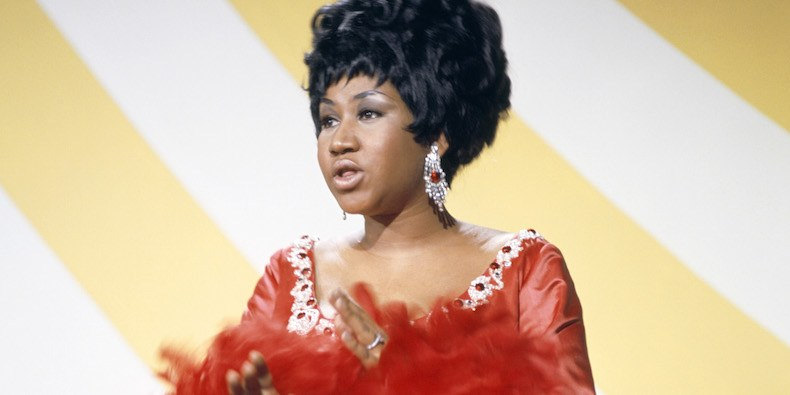 Listen to all of our curated Aretha Franklin playlists on our official Spotify account
To honor the Queen's 77th birthday, we're digging in the crates
Today would have been Aretha Franklin's 77th birthday, but her music lives on.
Last year when Franklin passed, we put together several curated playlists on the City of Detroit's official Spotify account digging deep — deep — into her rich musical catalogue. What's your mood today? Choose based on our selections.
Aretha: Jazz and Standards: Before the Queen took her throne, Aretha Franklin was a young singer trying to find her way in a crowded field of standard singers like Barbra Streisand and Nancy Wilson. Listen as the princess-in-waiting takes on jazz and American Songbook favorites.
Aretha: The Gospel Truth: Getting her start in her father's church right here in Detroit, Aretha Franklin never forgot her gospel roots even has her secular career thrived. To New Bethel Baptist Church and back again, here are the Queen's inspirational favorites.
Aretha: Black is Beautiful: Aretha Franklin gave the movements behind civil rights and women's rights a soundtrack with cuts like "Respect" and "Think," in the way only a black woman from Detroit could. Here's where Aretha's message is in the music.
Aretha: A Woman in Love: Putting this much passion into lyrics of love truly is a serious business. Let Aretha sing your love story with big favorites like "Call Me" and deep cuts like "Master of Eyes."
Aretha: The '80s: By the 1980s, the Queen of Soul was at a career crossroads. Thanks to production from the likes of Luther Vandross and Narada Michael Walden, Franklin's 1980s output made her a radio staple -- and kept the jewels in the crown shining.
Aretha: Into the '90s and Beyond: Aretha Franklin was a cultural zeitgeist in the 1960s and '70s, a resurgent diva in the '80s and continued the streak well into the '90s. The Queen readily keeps up with of-the-day R&B trends with help from Babyface ("It Hurts Like Hell," "Willing to Forgive") and later embraces 2000s adult R&B.
Aretha: Rocking Steady: Though primarily known for her stirring soul ballads, Aretha had no problem getting us on the dance floor. Get on your feet with these toe-tapping bops from the Queen.
Aretha: Motown Covers: Game recognize game. Detroit's Queen of Soul takes on some of the biggest tracks out of Hitsville U.S.A.
Aretha: Who Rocked it Better? Listen as our Queen of Soul goes toe-to-toe with some of the biggest heavyweights in the game in a battle of cover songs, including Dionne Warwick, Whitney Houston, The Rolling Stones and Adele. Which are your favorites?