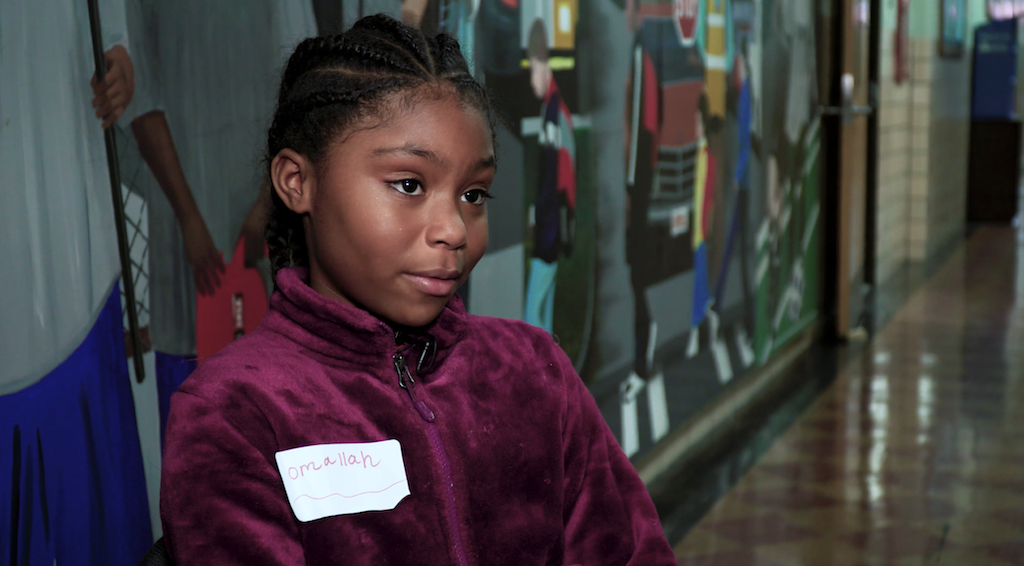 Kids are planning the future on Detroit's west side. Listen to what they have to say.
In first-of-its-kind planning effort, the youth are telling planners what they want
Thinking of putting kids in charge of things calls to mind a Richie Rich or a True Jackson, but in this case, it's kids on the westside of Detroit who are running things. 
Last year, the City of Detroit embarked on a first-of-its-kind, child-centric neighborhood planning study in the Warrendale-Cody Rouge neighborhood with the selection of a consultant that will support the City of Detroit's Planning and Development Department and partners in the effort. The Warrendale-Cody Rouge area features the highest concentration of school-aged children in Detroit, and so the City set out to create a strategy to improve the neighborhood specifically for child development. 
This year, a council of youth were elected as advisers, while dozens of other kids are regularly meeting to give input on what they want to see in the area.
Here's how it works: The kids, all ages, are broken up into "planning groups" and given maps of the Warrendale and Cody-Rouge neighborhoods. They were surveyed about their favorite outdoor activities — or what outdoor activities their neighborhoods lack.
Some parts of the area are served by city parks. Others aren't. All are served by Rouge Park, but some kids preferred something they could walk to from home. A few kids lamented that their only playground was a school one. 
The kids were asked about one thing they could change about where they lived, and while some asked for things like more play equipment and dog parks, all of them universally agreed that blight and abandoned homes were something that bothered them.
They were given post-its to apply to the maps, and some drew their own plans and blueprints for what they'd like to see. No parents allowed; the only adults in the room were Detroit planners. The feedback — actual feedback — from the kids will be handed off to Hector, a world-renowned urban design, planning and civic arts studio contracted with the City to lead the design effort.
"I want to see better houses, better people, I want to see joyful people having fun and not always being scared to come out the house. I want to see everybody doing good," says eight-year-old Omallah in the video above.