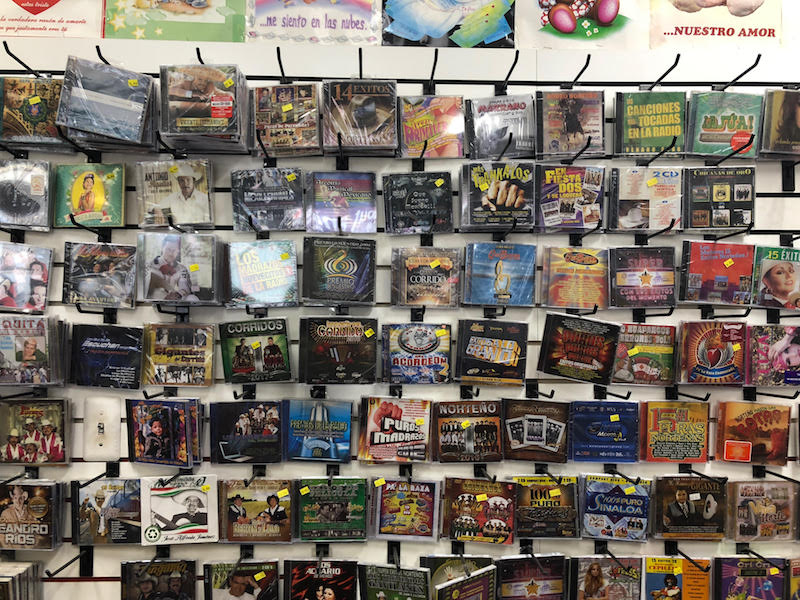 Inside Detroit's Mexican music store where CDs and cassettes will never die
Discoteca La Rancherita has been a Springwells staple for a decade
When was the last time you called a record store and asked the clerk if they had a particular album?*
For you, probably ages. For hundreds of fans of Mexican music, almost daily. The call log is kept in a yellow legal pad, and there are multiple pages.
"Every week" is how often Maria Pruneda, the owner of La Rancherita Discoteca in Springwellls who keeps the legal pad on the front counter near the cash register, makes orders on behalf of her customers. If she doesn't have it in stock, she'll find it somewhere.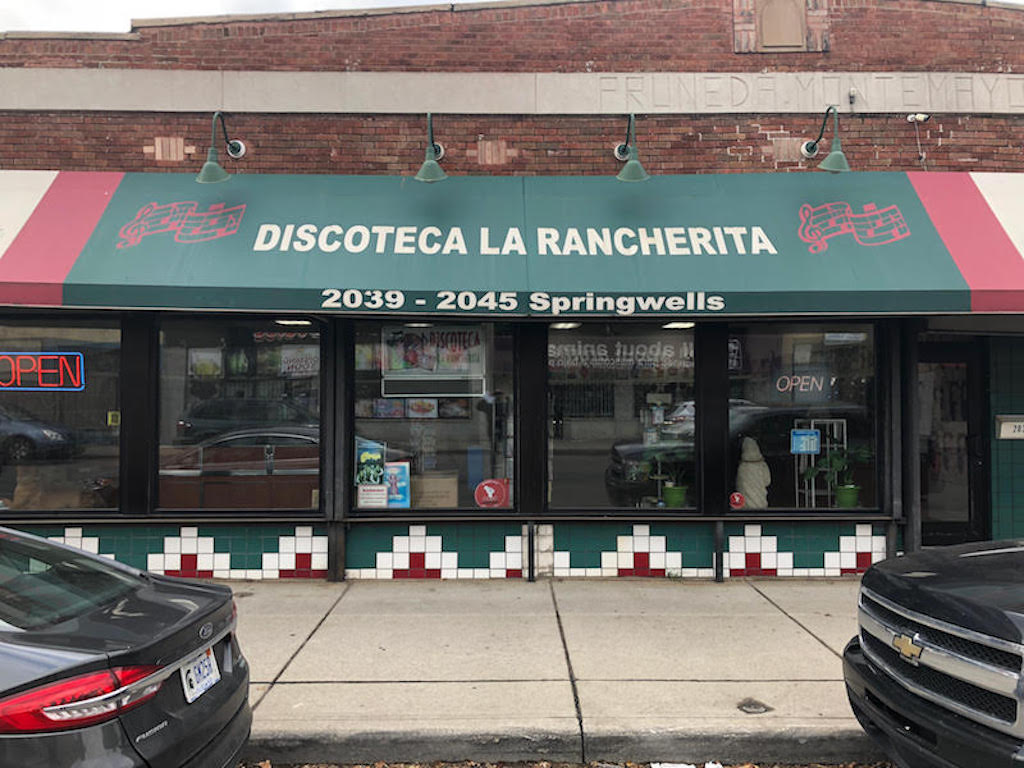 Discoteca La Rancherita — the Little Rancher's Disco — isn't only a one-of-a-kind music store in Detroit, it's a one-of-a-kind store period in the United States. It deals exclusively in traditional Mexican music genres, most of which are in Spanish-language. It only sells music on compact disc, cassette, or DVD. The majority of the music is hard to come by in any retailer, Mexican-American or otherwise. And it caters to a customer who proudly eschews streaming platforms to consume music, even as digital platforms like Spotify, Apple Music and Pandora take hold among listeners.
There are at least a thousand discs and cassettes on display (and that's not including what Pruneda has in storage), many from indie labels from across Spanish-speaking regions and in their original packaging. Pruneda also purchases dead stock from other retailers, or receives inventory directly from the labels. Customers come from across Southwest Detroit and nearby suburbs with significant Latino populations, like Lincoln Park and Melvindale, further-out suburbs with growing Latino populations ("Pontiac, Westland," she says), and as far away as Ohio at times.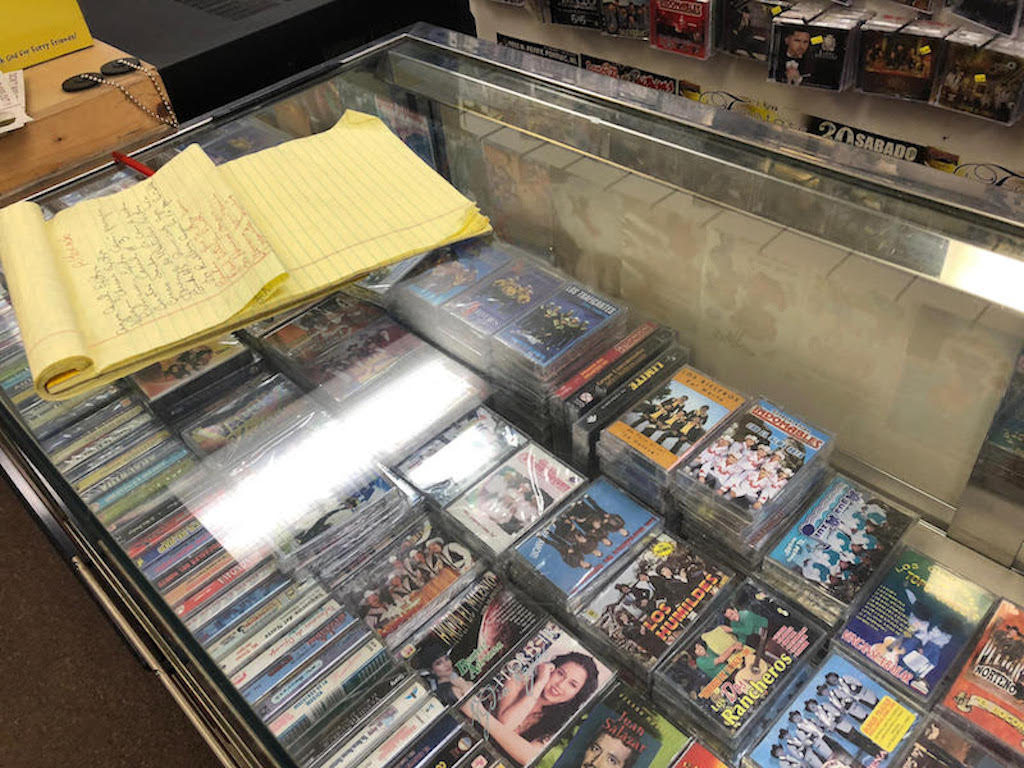 "They tell me that I'm the only one (in the United States)," Pruneda, flanked by her two dogs, Lola the Rottweiler and Freddy, a yellow Labrador, says. It may be so in the Midwest, maybe the East Coast; a quick Google search pulls up at least one store in California's East Bay, and the rest could be in Mexico proper. But only one in Detroit? Definitely.
Born in Mexico, Pruneda came to Detroit in 1983 after living in Corpus Christi and Houston. She opened her first store in Mexicantown in 1995, where she leased a storefront. The Springwells location, where she owns, opened in 2009. Both stores ran concurrently until 2003 when she closed the Mexicantown shop.
"I just love the music. I like it too much!"
Pruneda's biggest customers are truckers who prefer physical media to play in pickups and rigs "and who only want to use the phone to talk." Then there are the loyal customers who play the traditional music at parties and other gatherings.
Visitors won't find red-hot Latin crossover acts like emerging star Camila Cabello, the tough Bronx fashionista (and Spirit of Detroit honoree) Cardi B or rappers Bad Bunny or Pitbull. The wall of posters featuring late Tejano singer Selena near the entrance might be your first clue as to what the store offers. Norteno bands Los Humildes and La Dos Rancheros are more of the store's flavor, and the closest you'll get to the Bronx is Dominican band Aventura. Many of the artists' full discographies aren't on any streaming platform, if those artists are available at all. (Pruneda's personal favorite band? Los Traileros del Norte; several of the band's cassettes are in the main display case.)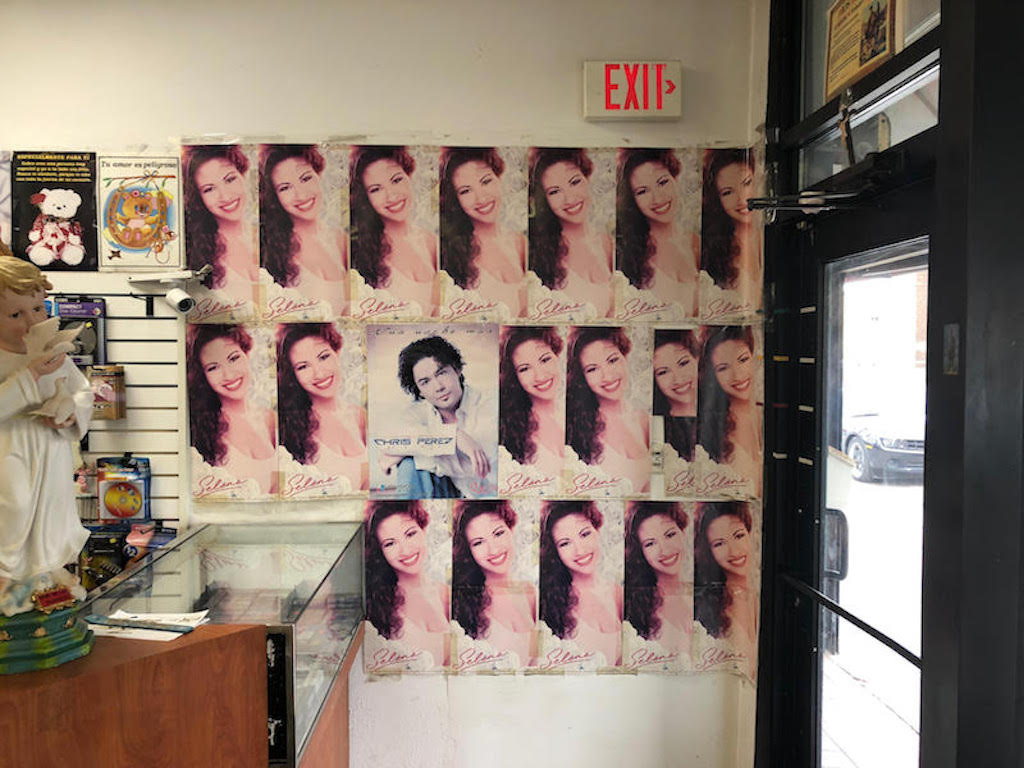 Pruneda rattles off the store's primary and most popular genres, which can also read as origin stories for Detroit's diverse Latino population: Tejano, Banda, Mariachi, Norteno, Puerto Rican, Dominicano, Romantico. The store is also a bellwether for what's trending: Movimiento Alterado, a subgenere of Norteno that speaks to the Mexican drug trade, was all the rage last year. This year, it's back to regular Norteno. "They got tired of it," Pruneda says.
The store serves several other community purposes. It's a promotional stop for the many traditional bands who play in town, where Pruneda sells tickets to their shows. It also sells religious gifts and other knickknacks, and candy for those with a sweet tooth.
Mexican music, and keeping it alive, is the main focus. "I just love the music," Truneda says. "I like it too much!"
Discoteca La Rancherita is located at 2039 Springwells in Detroit. Its phone number is 313-841-7707, and apologies in advance to millennials: There is no website or Facebook page.
*For me, it was 1997 when I called around — at my grandmother's behest, because she did not want to make any unnecessary trips — local shops asking if they had The Cardigans' "First Band On the Moon" in stock. I eventually got a cassette copy at a Meijer store — I think?