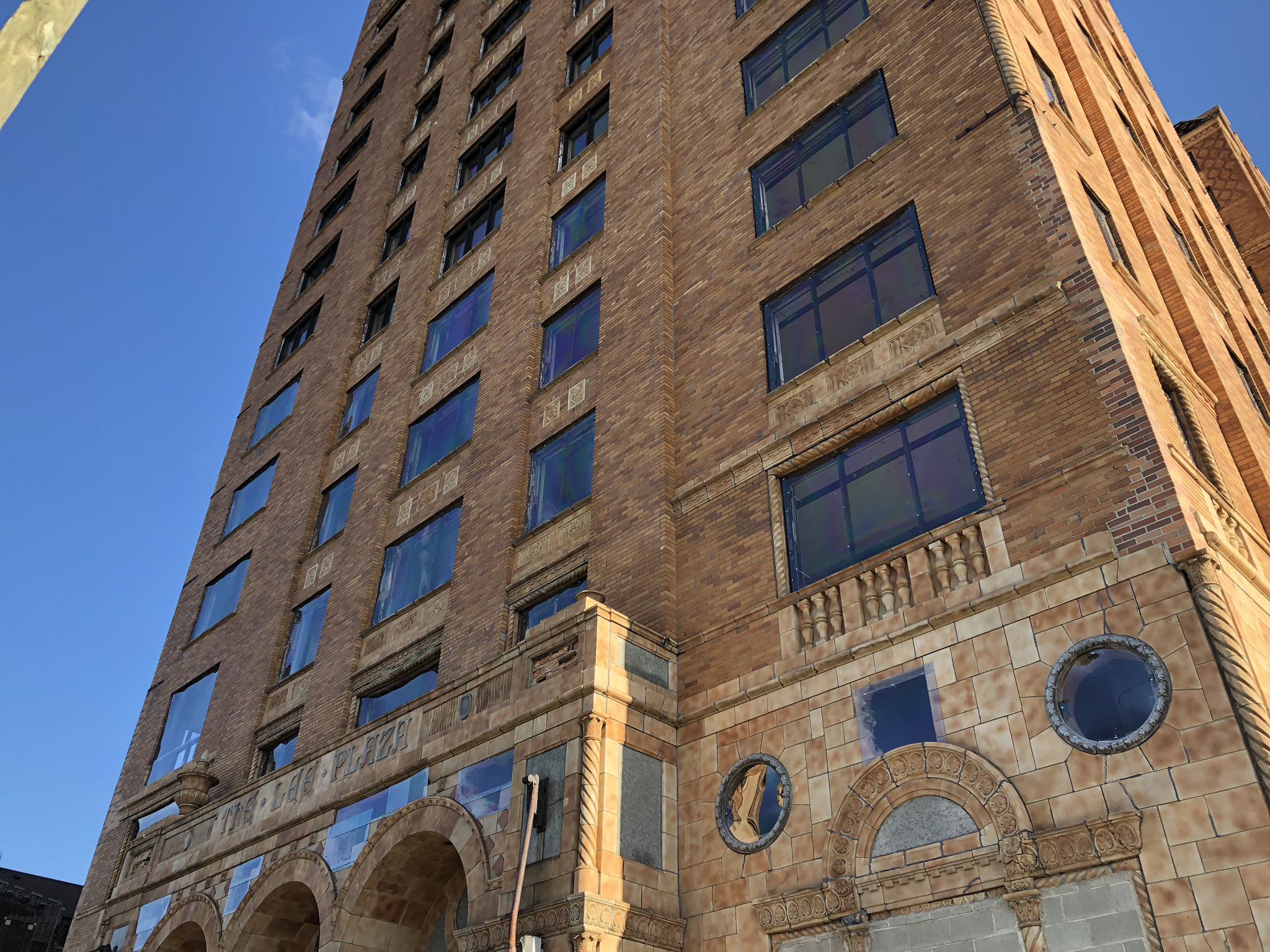 Historic Lee Plaza to be sold; developers eye affordable, market-rate housing after renovation
Pending approval, construction of long-vacant building could begin in 2021
A team of developers has secured a deal to purchase the long-vacant Lee Plaza on Detroit's west side, once one of Detroit's grandest luxury residences, and convert the building into a mix of market-rate and affordable housing, with construction anticipated to begin in 2021.
Pending approval from Detroit City Council, the City of Detroit will sell the City-owned building, empty since 1997, to a venture formed by the Roxbury Group and Ethos Development Partners, both of whom have led large-scale renovation projects in the city.
If approved, the development group plans to create 180 residential units in Lee Plaza, half of which are expected to be reserved for residents earning a range of incomes below the area median income level, between $40,000 annually and $24,000 annually or lower.
Lee Plaza, on West Grand Boulevard near Linwood Avenue, was built in 1928 as a "residential hotel," which offered the amenities of a hotel to permanent apartment residents. Room service and concierges were offered to renters for decades as the neighborhood around it sprouted up. The Albert Kahn-designed Henry Ford Hospital was built in the same time period; Berry Gordy would establish Motown Records on the same street in 1959.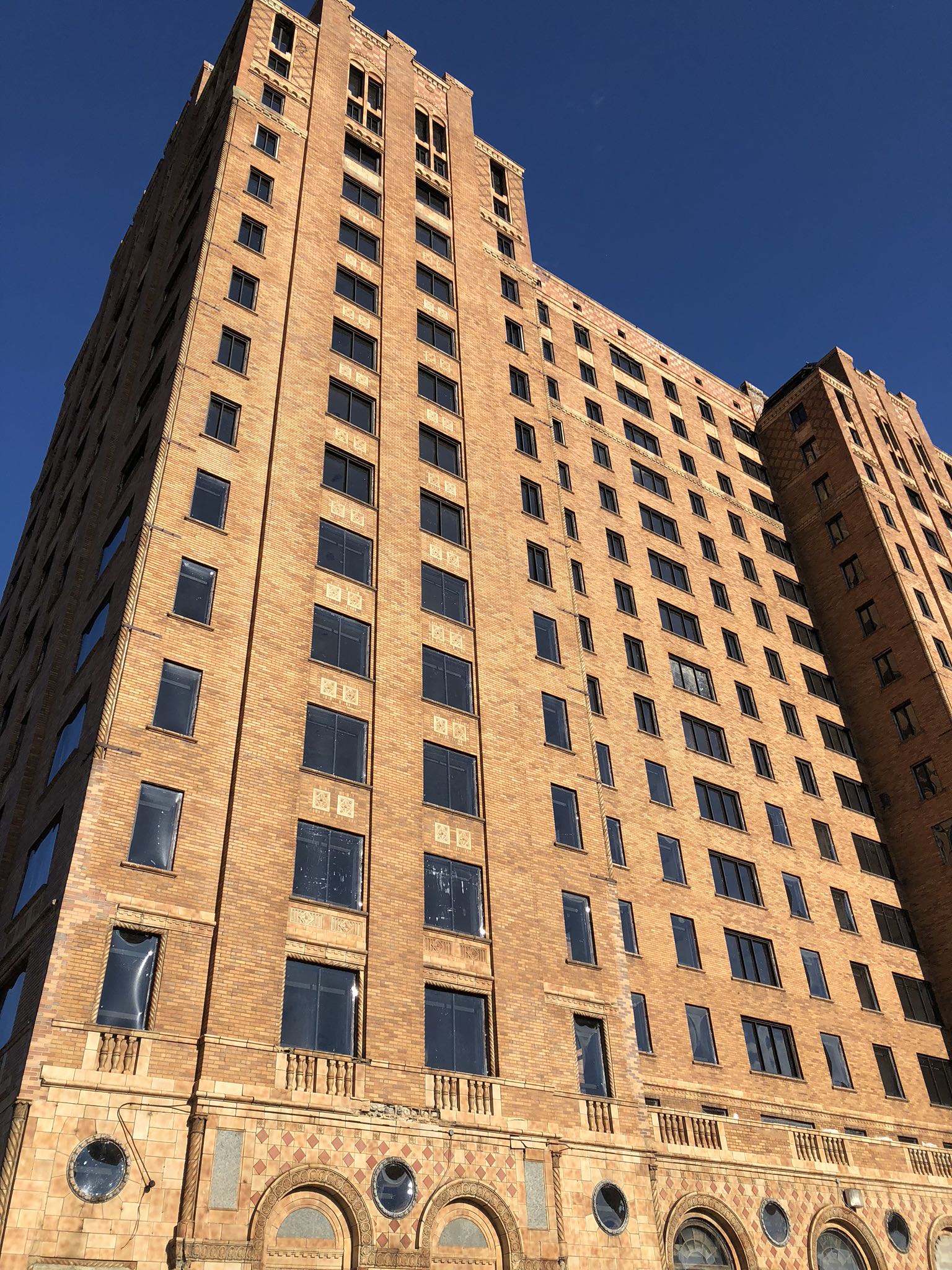 The building became a senior residence in 1969 and was added to the National Register of Historic Places in 1981, but was closed in 1997 and has sat open to scrappers since. The City of Detroit purchased the building from the Detroit Housing Commission in 2018.
The development is a first for the Roxbury-Ethos partnership, which is seeking funding from the City's $250 million Affordable Housing Leverage Fund, but individually bring local development experience to the proposed project. Ethos led the renovation of the NSO Bell Building, converting the former telephone headquarters into housing for the homeless. Roxbury this year celebrated its $33 million renovation of the Metropolitan Building in downtown Detroit after it sat empty for 40 years.
The Roxbury Group has also competed renovations or construction of The Griswold apartment building in Capitol Park, the Plaza apartment building in Midtown and the David Whitney Building downtown.
The proposal will go before City Council this month.