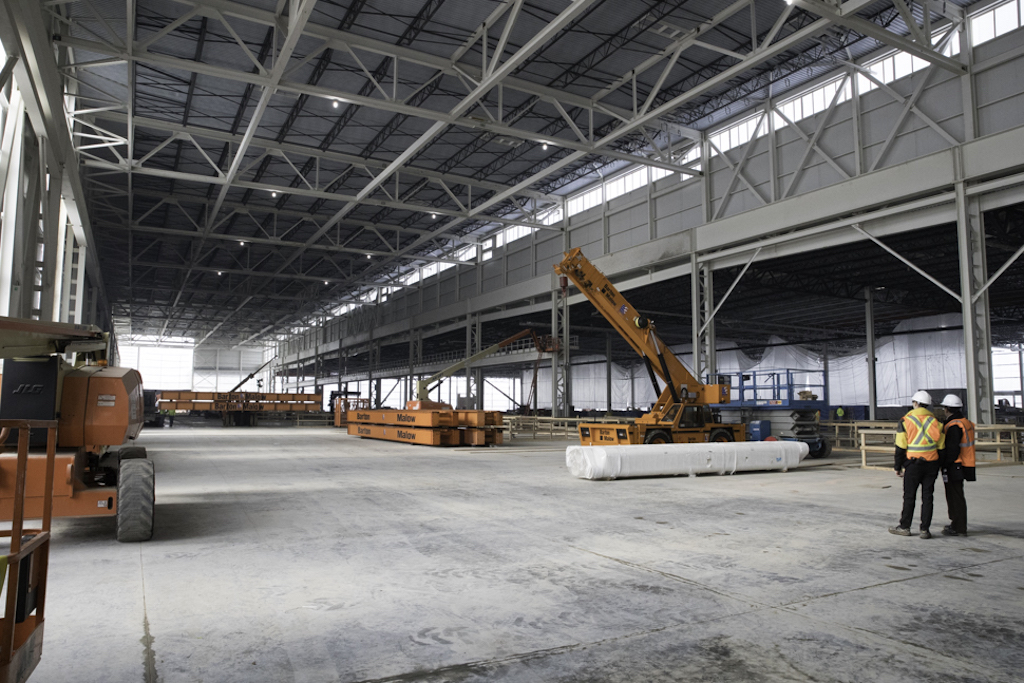 Here's how to get one of 400 new jobs at the new Flex-N-Gate plant
New auto-parts factory is expected to open in October
Global auto supplier Flex-N-Gate is nearing completion on a new, $160 million plant on the east side and needs more than 400 workers from Detroit to fill its ranks.
Starting now, Detroit residents interested in working for Flex-N-Gate, which makes exterior trim components, chassis components, lighting and other automotive widgets, have a new pathway to apply for jobs ranging from hourly workers to management positions.
Here's how it works.
A Detroit At Work training curriculum to prepare Detroiters for these jobs is being developed jointly by Flex-N-Gate, Focus:HOPE and Detroit Employment Solutions Corporation. Courses are expected to start in February and run through December 2018. Training will be available for over 300 Detroit residents throughout the year for hourly positions like Hi-Lo drivers and operators. Residents interested in training and employment can access http://flex-n-gate.com/Detroit/ for latest announcements of local job fairs and more information.
Flex-N-Gate's plant is expected to open in October. For more information on opportunities at Detroit At Work, click here.