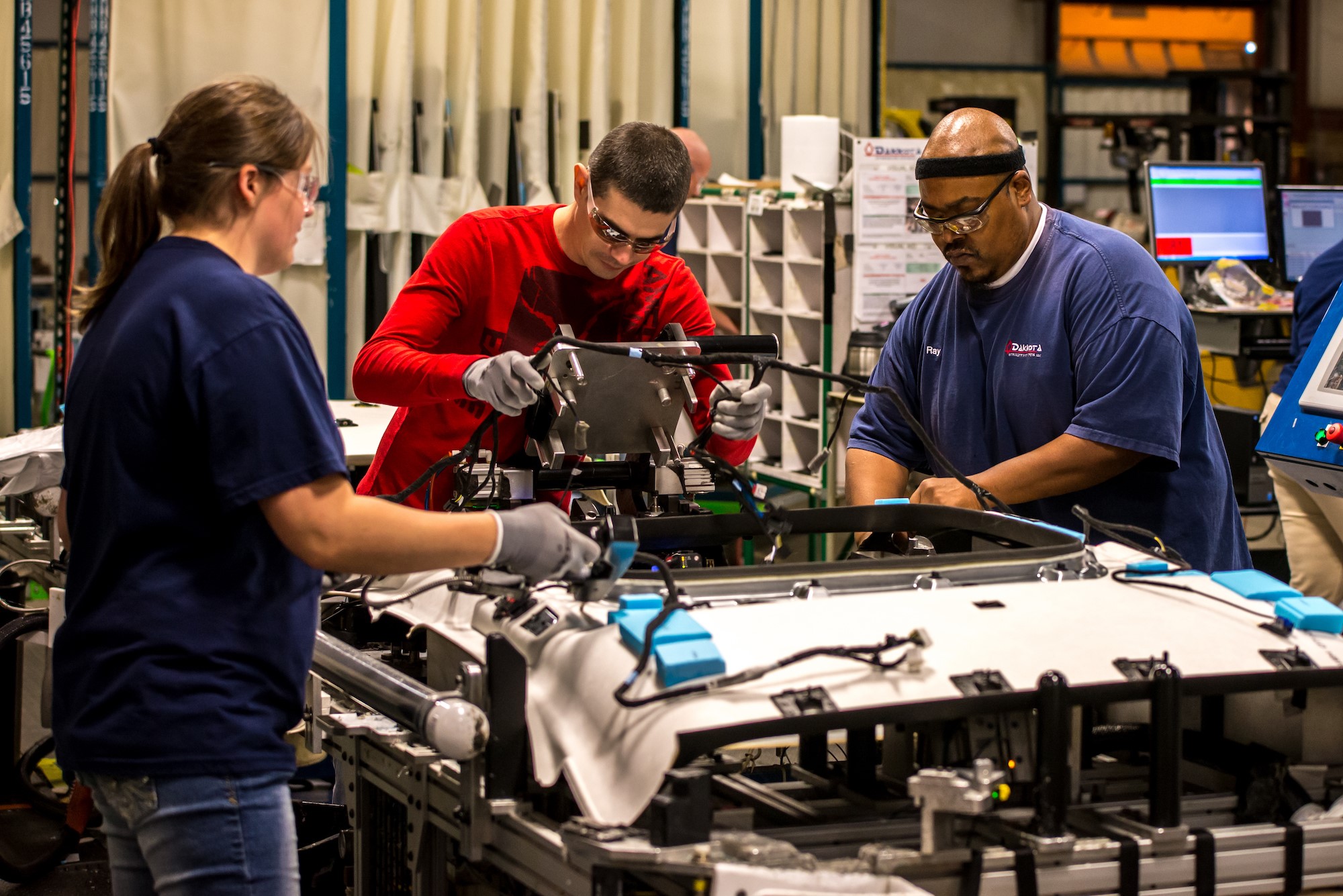 Here's how to apply for one of 625 new positions at a new plant coming to the old Kettering High School
Preference given to Detroit at Work applicants
An all-new, $55 million manufacturing facility to supply parts to Fiat Chrysler vehicles could come to the former Kettering High School site on Detroit's east side pending a 32-acre land purchase, approval from City Council and a series of community engagement meetings.
Dakkota Integrated Systems, a tier-one automotive supplier, announced plans today to build a 600,000-square foot facility and hire 625 employees — with preference given to recruits who come through the Detroit at Work system — with expectations of coming online in late 2020.
The new Dakkota plant will supply parts to various FCA Michigan-based manufacturing facilities, and offer 625 jobs in assembly operations, material handling, quality inspection, skilled trades and logistics.
When Dakkota opens its application process, it will interview first from a list of Detroiters who have registered through Detroit at Work, before engaging the public. For applicants to get on the priority list, they must live in the city of Detroit, meet Dakkota's job criteria and attend a Detroit at Work Job Readiness Event.
Detroit residents can pre-register now at http://www.detroitatwork.com/dakkota to attend a Job Readiness Event.
Job Readiness Events are being held across the city this summer to ensure Detroit residents meet the minimum qualifications to be hired at the new Dakkota facility and other supplier plants. Detroiters who are unable to meet all requirements at the time of application will be offered assistance through Detroit at Work to help them become eligible when the early application window opens for Detroiters.
Resources and support are available at three Detroit at Work Career Centers: Samaritan Center, 5555 Conner; SER Metro, 9301 Michigan Avenue; and Northwest Activities Center, 18100 Meyers