The Garden Bug
Tina Castleberry lays firm roots on Grand River
If you know your neighborhoods, then you know Grandmont Rosedale is always looking naturally fresh and extra crisp.
And if you know Grandmont Rosedale, then you know a most appreciable reason has to be the presence of Tina Castleberry and The Gardening Bug.
If you don't know these things, just take a trip over to 18901 Grand River and allow yourself to get bit by the Bug.
Many already have.
"Our clientele spans from the city to the suburbs. Some travel more than 15 miles all the way from Grosse Pointe just to shop with us!" Tina proudly shares.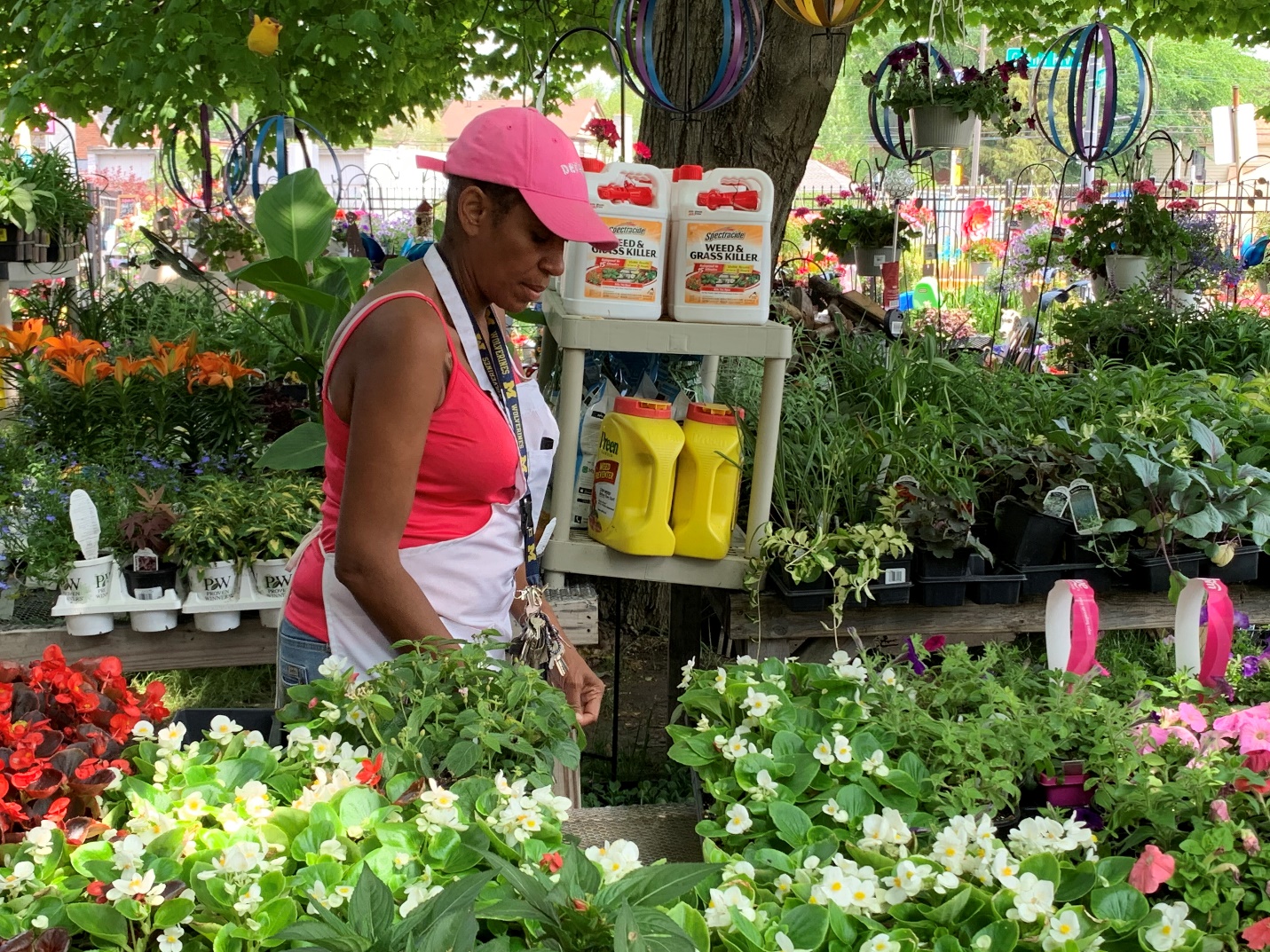 Tina first got bit when she was little.
"Around the age of 5 or 6 my mom had me in the vegetable garden in our house in Highland Park. At that time she taught us to pull weeds, harvest vegetables…the technique of watering without damaging plants."
Raising three children, her mother understood the value of everyone putting in - so the gardening made perfect sense. Tina and her siblings also got to learn about canning and pickling.
"Her, being a single mom, between my two brothers and me – the grass, the bushes, the gardening – it was easy to stay busy helping out," Tina recalls.
With their tiny green thumbs developing fast, mom soon introduced the kids to porch pots, flowers in bushes, trees and inside the house – which the family still owns.
But although she had an expert's understanding of gardening by junior high, the path to making it a successful profession wasn't her first choice.
Maybe the last time you ran into her was while she was still studying at the University of Detroit, where she graduated with a degree in marketing and public relations.
Or maybe you last connected with her in the years after she graduated and worked with SMART, then the Wayne County Port Authority.
So how does one go from managing the flow of communication from major public transportation orgs to gardening and landscaping?
Around 20 years ago, Tina's family moved into their current home in Grandmont Rosedale.
An old eyesore of a vacant office on Grand River caught her eye when she moved in. It dates back to the 1930s when it started as a dentist's office. It would later be a daycare, before being abandoned and reverting back to its natural roots through the commonly known phenomenon we call decay… but we'll get back to that.
In the meantime, Tina dug in and got settled. She was now a mother herself. The change was beginning.
"It didn't happen by myself.  My son was born with special needs. Cerebral palsy, epilepsy, impaired in one eye and some hearing loss… water on the brain," she lists, very matter of fact, having had years of practice. But try to imagine getting used to that reality as a young mom…
"I came to a fork in the road…do I put him in special ed, a group home, a state facility – or do I stay home and be his guidance and mentor and driver to doctor and clinic visits – and THAT'S the void that I had to fill."
So she resigned from her secure, well-cushioned, well-paying job with good benefits.
Imagine that. Her career was approaching its third decade, but that's life sometimes. Tough choices.
Tina was no stranger to tough choices. More importantly, she was raised to know how to make the RIGHT choice. And this choice allowed her to be home with her family, raising her children and tending to all their needs.
Naturally, she was able also to rediscover her love for gardening. The home began to reflect this. Neighbors took notice.
Her kids played baseball at Stoeple Park and that's where, she says, she really got to know and become friends with her neighbors. Soon she was helping them with their gardens. It grew into a friendly, neighborhood, remote business. Her expertise was germinating – and started sprouting all around Metro Detroit.
2014 was the pivotal year.
The only store with the supplies and equipment needed was an Aco Hardware at Grand River and Fenkell. But hard times led to a bunch of Acos closing back in 2014 – including hers.
"Hurt wasn't the word – I was devastated," Tina recalls. All of a sudden there wasn't anywhere within at least half a dozen miles to meet her gardening needs. And by this time, neighbors had turned into clients - and there were quite a few relying on her services.
With challenge comes opportunity. And sometimes opportunity looks like an abandoned day-care that used to be a dentist office in a building that's almost 100 years old. So let's get back to that.
The address is 18901 Grand River. Look at it then.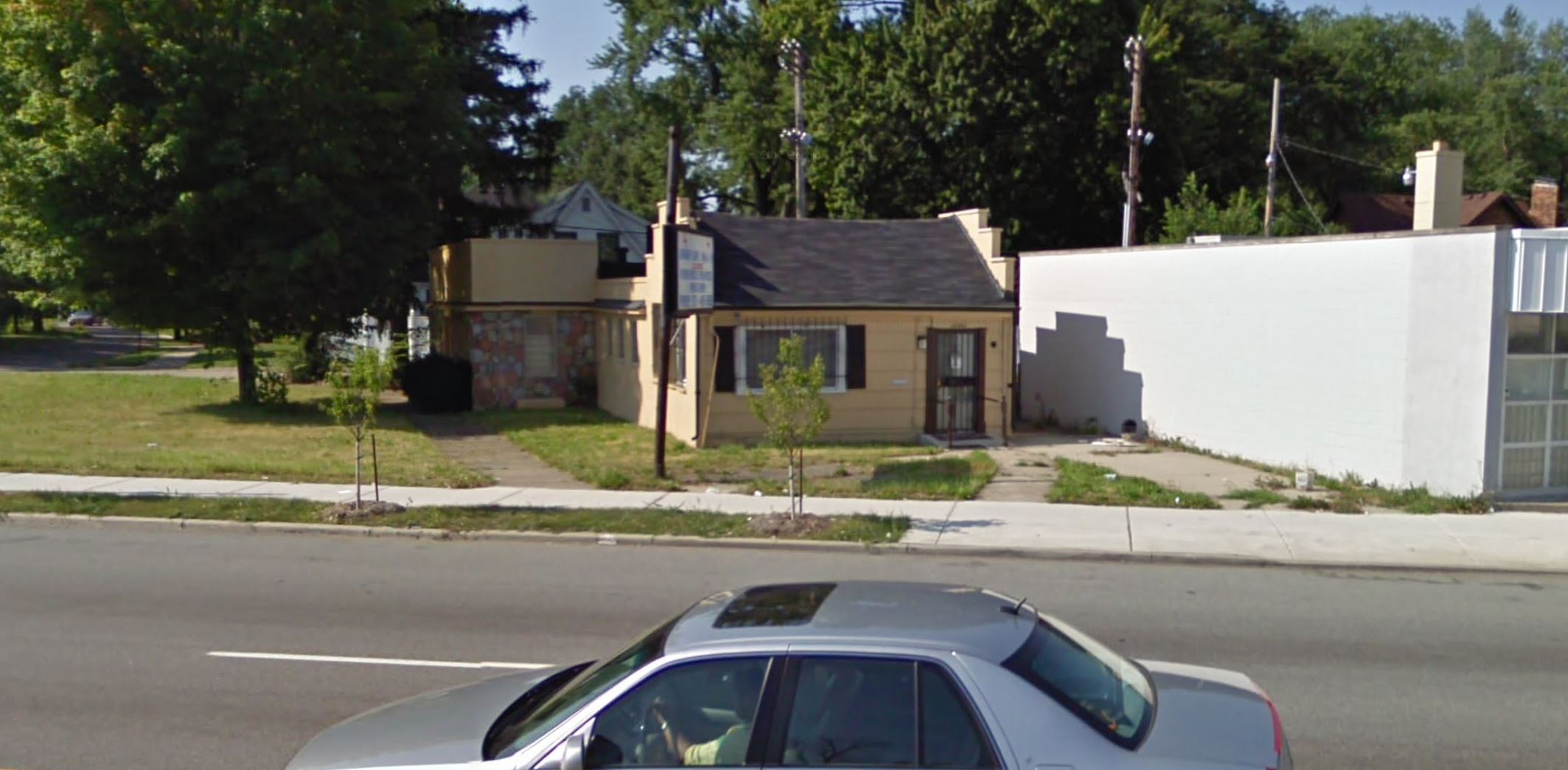 (Courtesy: Google Street View)
Look at it now.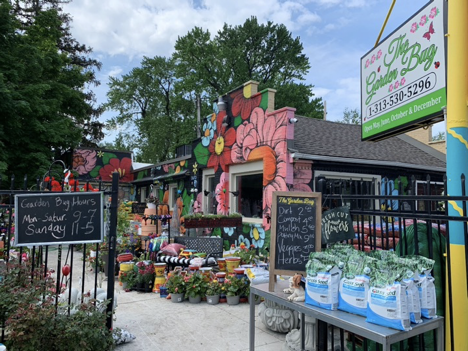 The Garden Bug opened in 2014 – the same year Aco closed. It was an instant hit.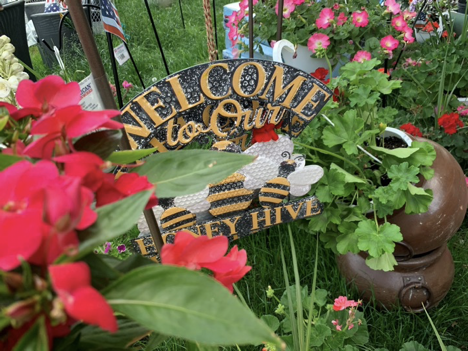 They specialize in indoor and outdoor gardening supplies, gardening education and organic gardening options. They also carry exclusive patio sets, a variety of rare perennials - and one of a kind pottery from The Pottery Patch.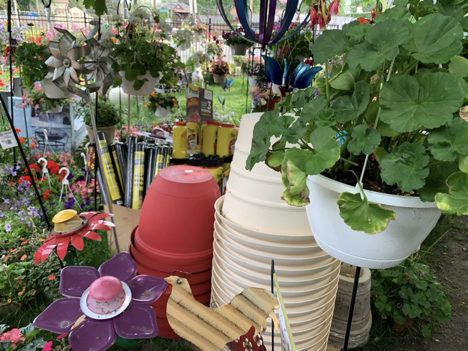 2020 was also a pivotal year that presented mammoth challenges. Tina wants everyone to know how she made it through.
"I got some real love and I want to make sure they get recognized. When it first hit, Tech Town donated money. DEGC (Detroit Economic Growth Corp) also donated money to us. We had people going out of their way to shop and support this place. If you have amazing customers and friends – then your business will be successful, too."
And hers has.
The business stays in high gear from the start of spring until July 4th. Then it closes for the remainder of the summer to prep for Halloween, when it reopens October 1st - with a pumpkin patch! The Garden Bug is also open Black Friday, and is fully stocked with all your Christmas gardening and decorative items.
"I do try to create a vibe here," Tina says. "I try to get things that are exclusive. I try to make it an experience when you come. You won't find me sitting at the cashier box – I try to engage my customers, so people will keep making it a destination."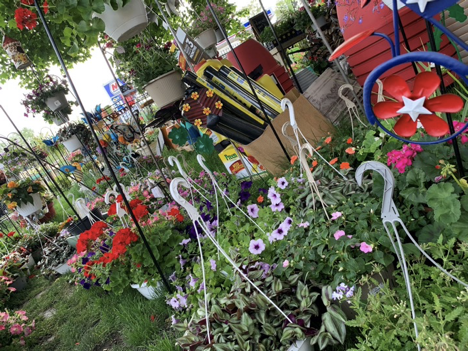 And Tina literally waters her roots on a regular basis.
"My mom's favorite flower was the salmon geranium…in her memory, every year, I always plant geraniums. She was always good with perennials – knowing where to plant, how to plant…the heights," she says, going back to some forever memories that still inspire.
It's safe to say Tina has taken it next-level, and then some. And mom's presence can be felt in every garden that's been touched by this family.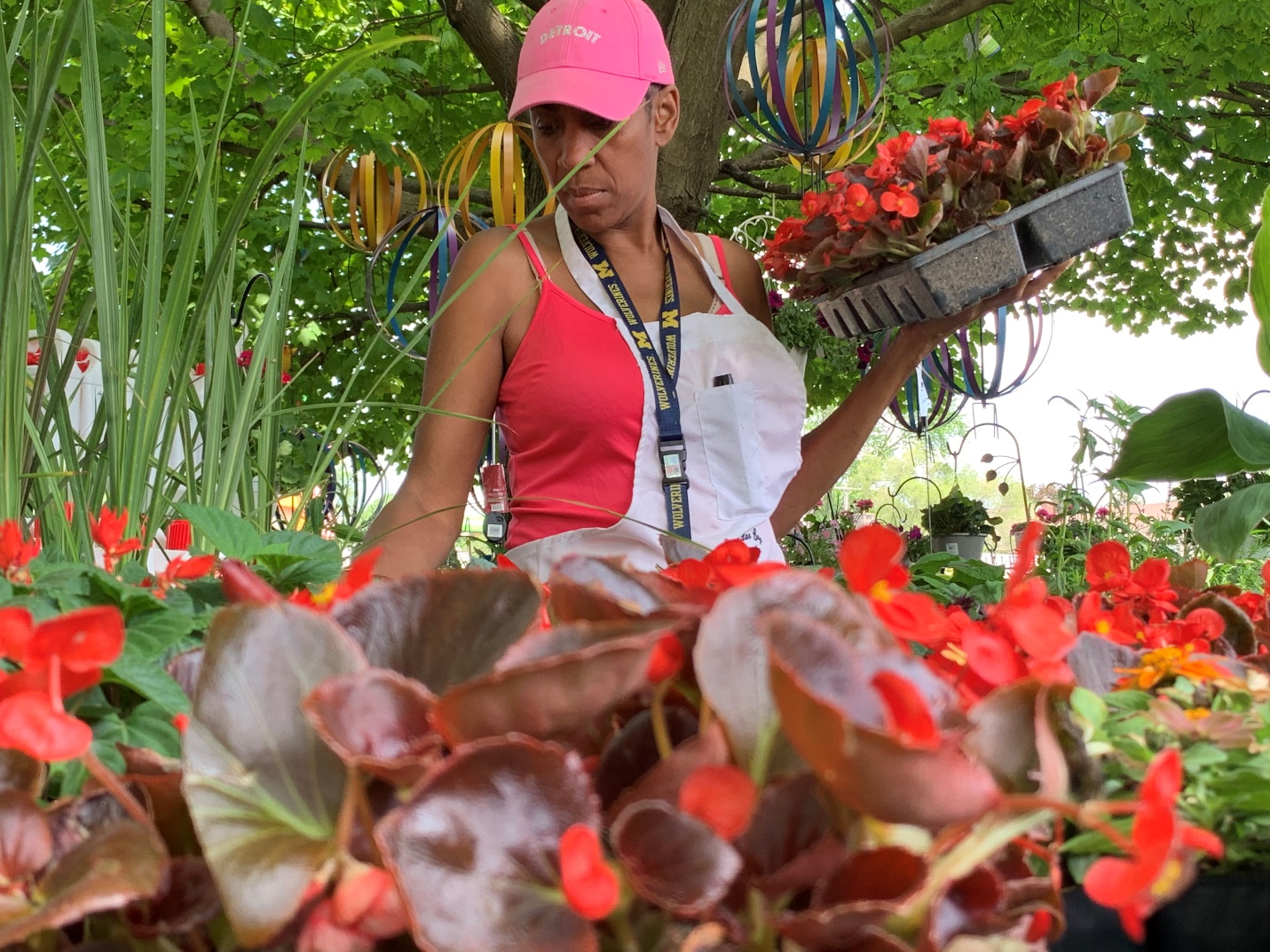 Here are some cool Garden Bug facts:
First Black female-owned and operated garden center in the City of Detroit
Fully renovated party and event space available with 2400 sq. ft!
Seasonal operations, open May - July 4. Closed from July 5-end of Sept. Reopen Oct. 1 through the end of fall. Open Black Friday. Closed Halloween day.
15 percent off opening day season
Corporate and community events. Farmers Market Rosedale Park and Talk of the Town and Delivery