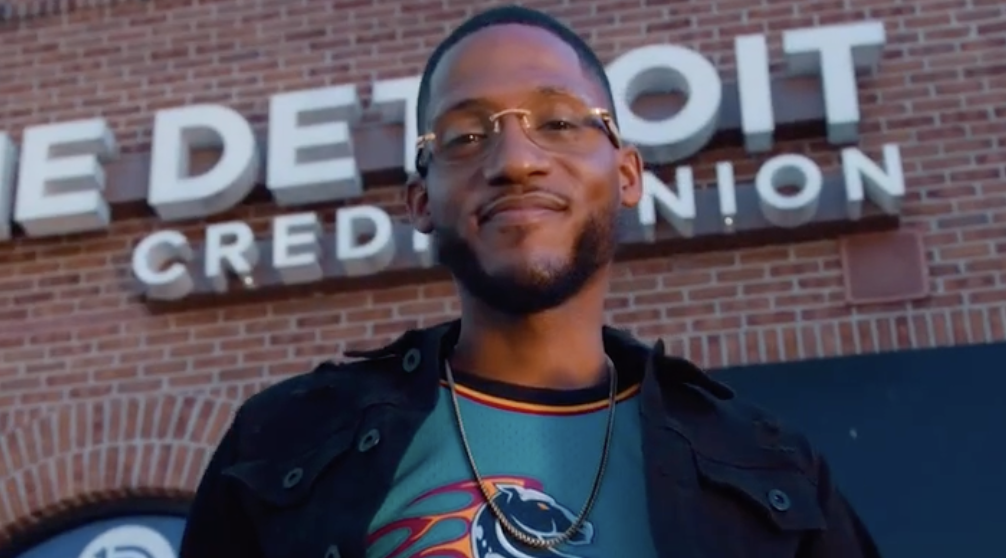 Eastside ambassador Orlando Bailey's refreshing young leadership
Taking service work to the next level
"There is an EMMY on the EAST SIDE, " Orlando Bailey says proudly.
That statement alone demonstrates his selfless love for community.
He's the Director of Engagement for @bridgedetroit, hosts the popular @authenticallydetroit podcast and sits on several governing boards that make a vital impact – like One Detroit Credit Union. He won an Emmy while teaming up with @amblackjournal's Stephen Henderson for a special series called "Do Black Lives Matter in America? Is the Media Getting it Right?"
And while he no doubt has equals, good luck finding an individual who champions his community with more passion, service and grind.
With energy like that, it's no surprise his roots are firmly planted. In fact, he grew up on the same street where his parents met.
"…they lived down the street from each other with their parents (on Manistique). So I grew up on a street that had ALL of my grandparents on the same block. I spent a lot of time with my maternal grandmother, who owned a house where the Mack/Alter Square shopping center now sits."
"I witnessed my grandmother's love for family and community, in practice. Her house was where all people came to gather. The family. Neighborhood folks…everyone."
This created a calling for Orlando at a young age.
"Keep in mind, this neighborhood I grew up in was devoid of any fresh fruit grocer, pharmacy, shoe store – all places that enhance quality of life and satisfy needs without having to leave."
Then one day a group of developers came to talk to grandma.
"…told her they wanted to buy our home to demolish it for a shopping center. She recognized the legitimate need and negotiated a TOUGH sale. This was the first lesson – as a community – you GOT to know what you want. So before the deal went through and the developer asked "is there anything else we can do for you?' – she added 'yeah, you can help pay for my moving costs and be here on moving day.'
They agreed.
"Number one, that showed me – be prepared with an answer! And number two – my living room became what I call now the 'living room of that community.'"
Wisdom and power, a la GRANDMA. And through Orlando, her legacy is in good hands.