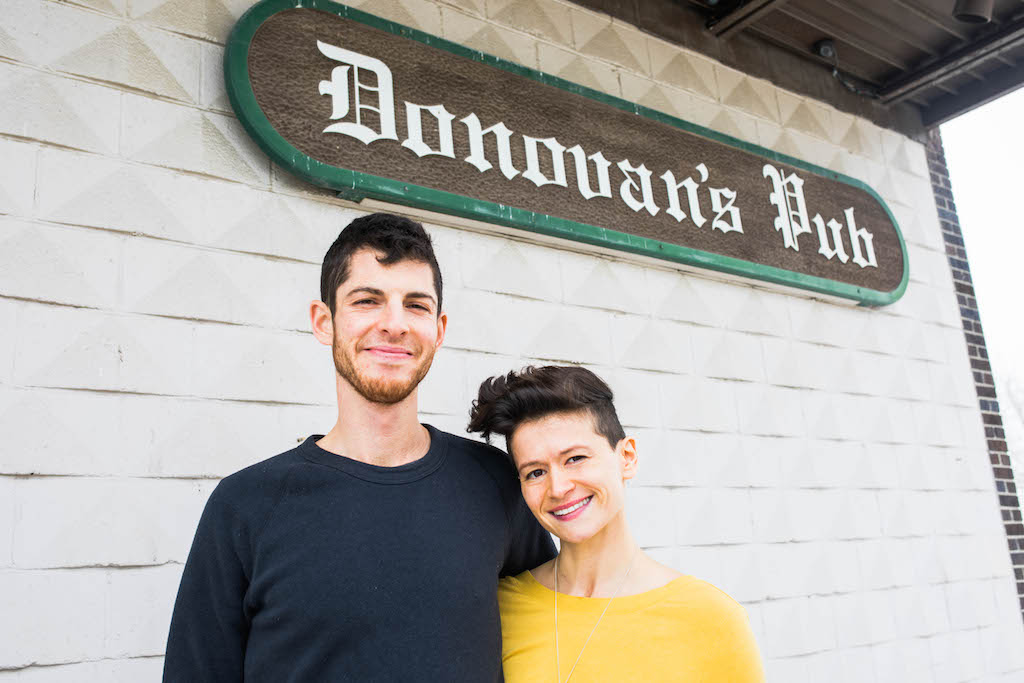 #DetroitLoveStory: Destiny at Donovan's Pub
And their anniversary is today!
For Valentine's Day, The Neighborhoods will be sharing short and sweet love stories from Detroit couples who met in Detroit. Join in on the love using our #DetroitLoveStory hashtag.
JEN RUSCIANO AND NOAM KIMELMAN
Neighborhood: Hubbard Richard
How they met: They met at Donovan's Pub and have been married for six years. Their anniversary is fitting — they married on Valentine's Day. Happy anniversary!
Photos by Cyrus Tetteh; [email protected]