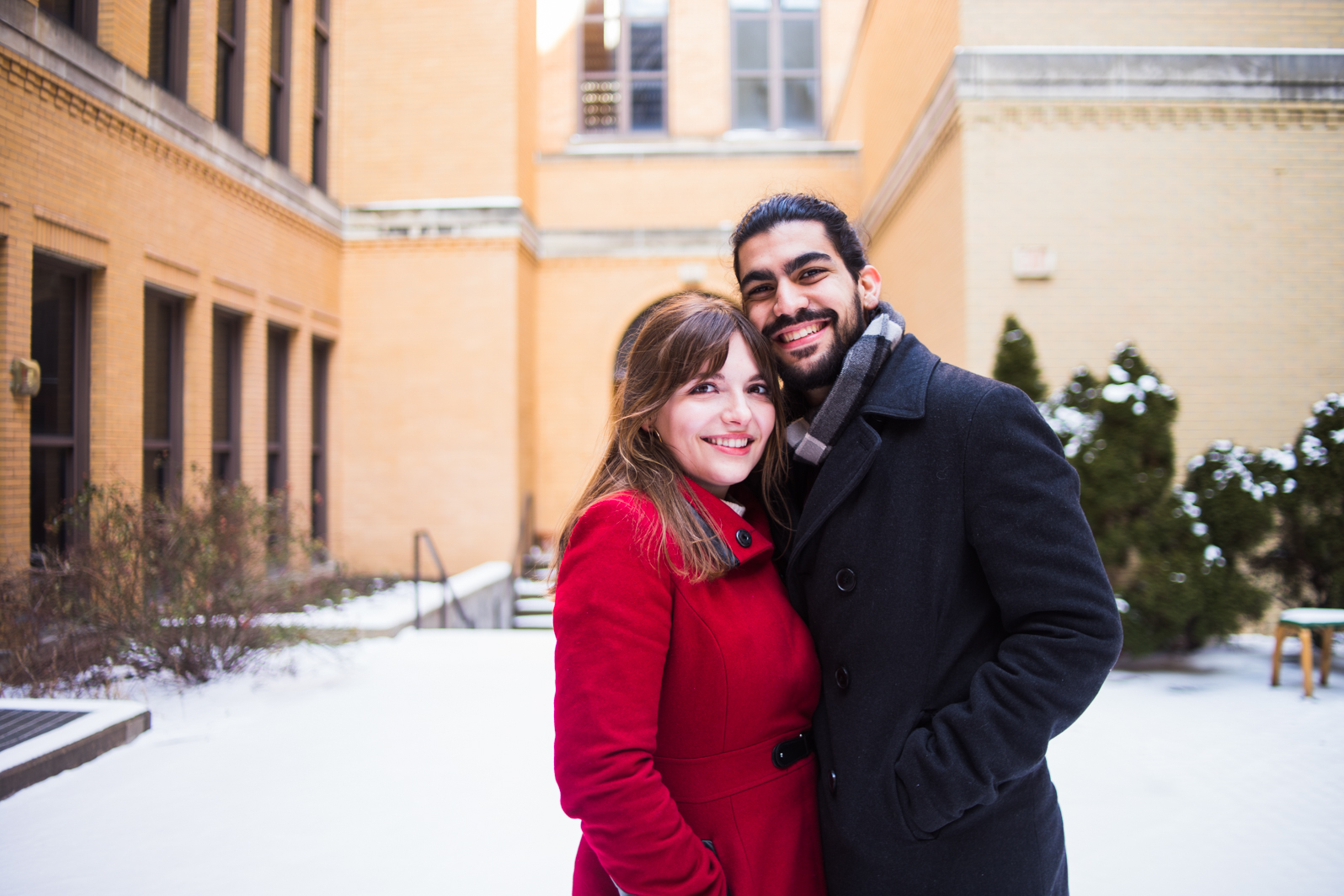 #DetroitLove: Zoe and Salah
We celebrate #DetroitLove this Valentine's Day by highlight Detroit couples.
We are back for a third year highlighting #DetroitLove! We put out the call for couples to be featured in our annual Valentine's Day series and they answered.  
Meet Zoe and Salah 
"Sal and I met at Wayne State University; I was a freshman and he was a junior. We exchanged numbers because we were in the same astronomy class and were both eager to have an excuse to go to the WSU Planetarium together.  He graduated from WSU in 2017 with a Bachelor of Science in Psychology and a minor in Arabic and recently started an online post-baccalaureate in Computer Science at Oregon State University. I am currently in my senior year of school, studying Political Science and Economics with minors in French and Arabic and am looking to start my career in May in urban policy and politics.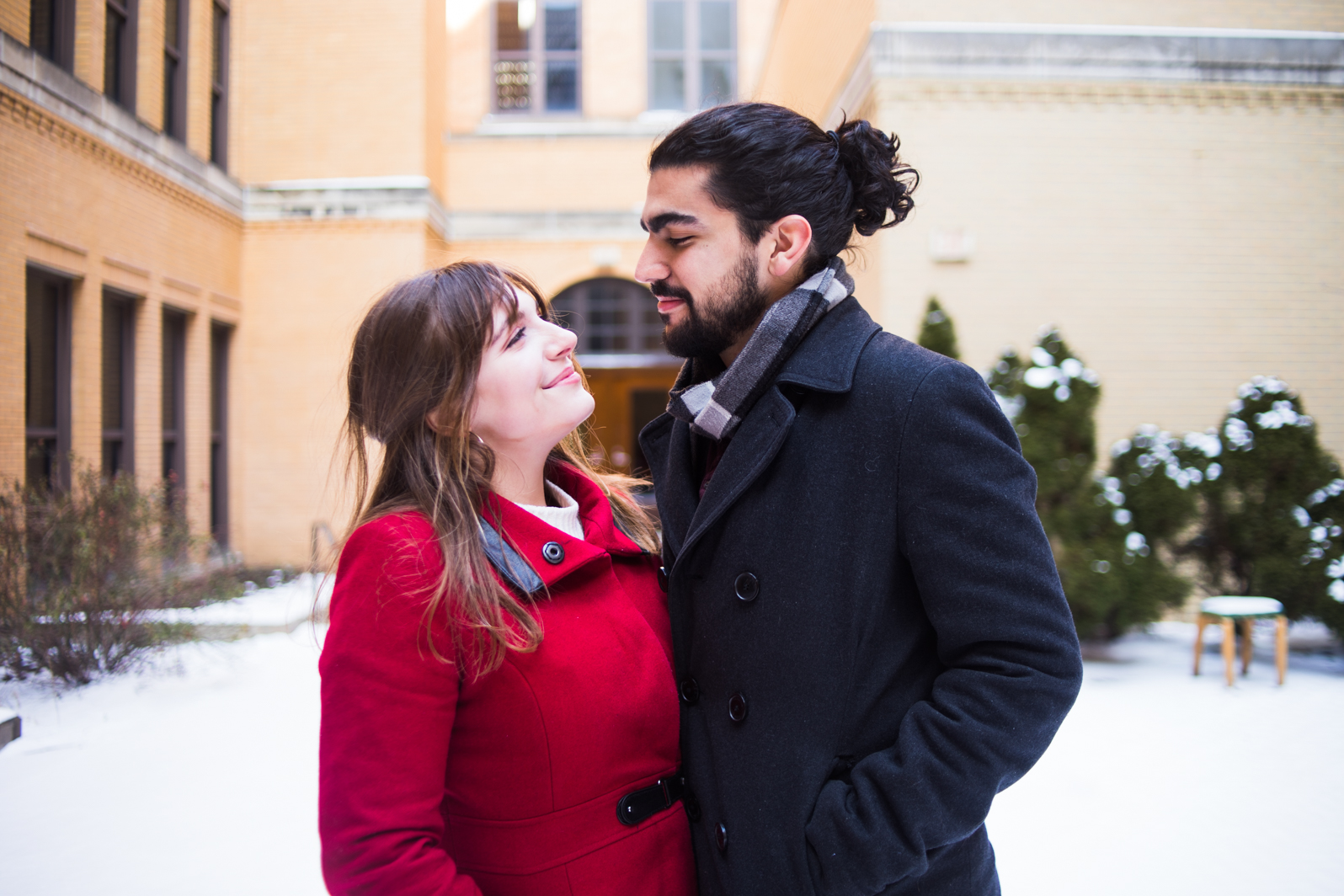 We love exploring museums, new places, and new food together. We can always be found doing homework in coffee shops around the city or at our favorite Midtown restaurant, Urban Ramen, and taking advantage of good live music and comedy. We are very different, but balance each other out well. I tend to be hyperactive, wanting to accomplish a million things in a day while he often persuades me to relax, take things slow, and savor experiences more. We are excited to spend our third Valentine's Day in Mexican town at El-Barzon and going downtown to catch some live music and potentially ice skating afterward." –Zoe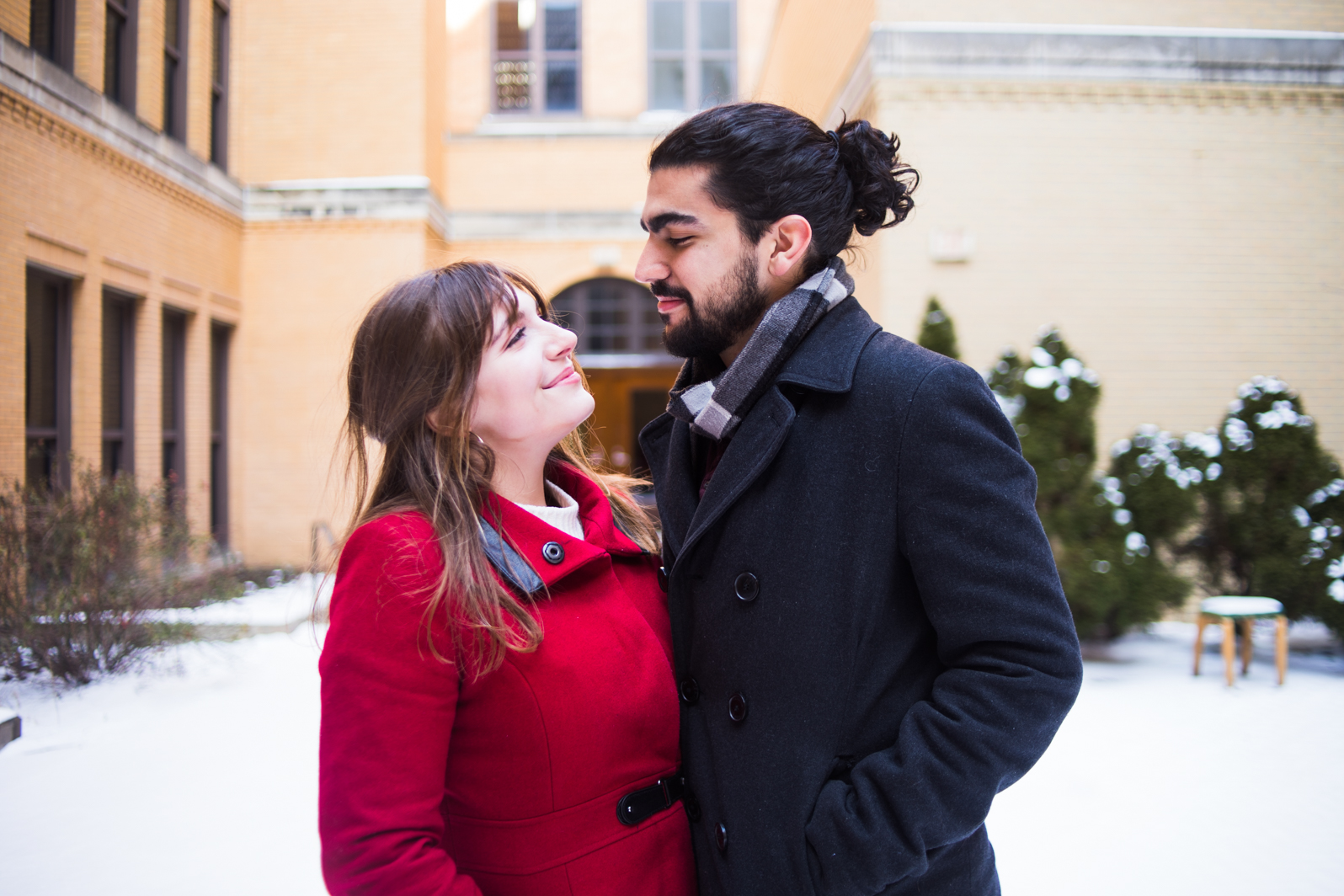 The couple was photographed at one of their favorite spots at WSU – the Old Main courtyard.
photo credit: Cyrus Tetteh