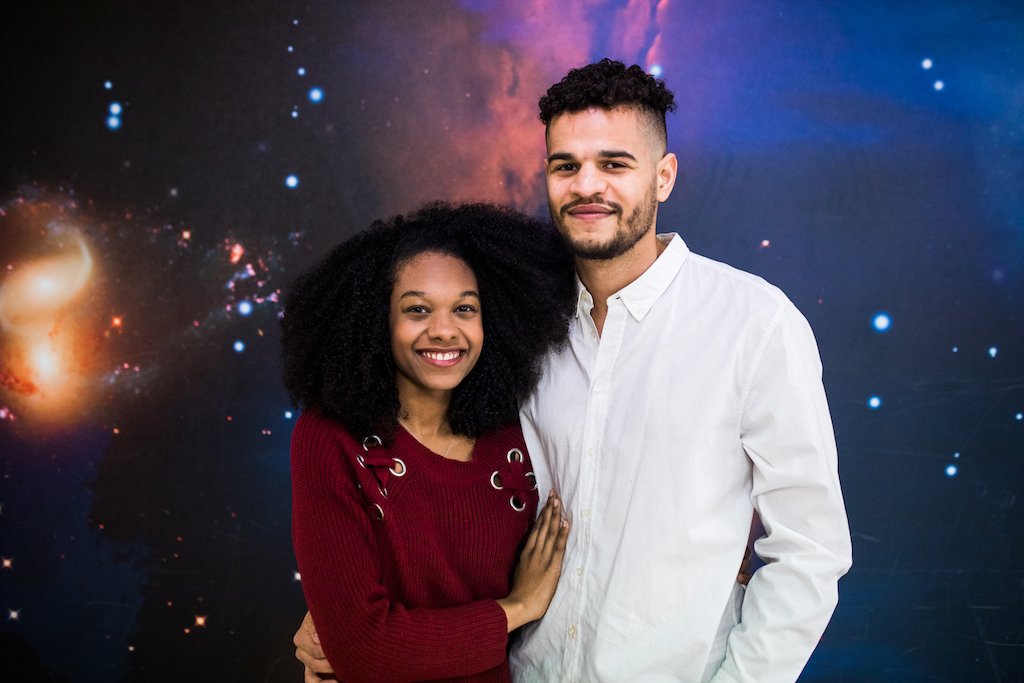 #DetroitLove: A commercial star plans a first date under the stars
They were this close from not crossing paths, but now they're star-crossed
For Valentine's Day, The Neighborhoods will be sharing short and sweet love stories from Detroit couples who met in Detroit. Join in on the love using our #DetroitLove hashtag.
Marie Muhammed and Joe Eatman
It was love on set for Marie and Joe. The two met while Marie was filming for a commercial in Algonac in St. Clair County; she was cast as Joe's brother's girlfriend. "I almost didn't make it because I didn't have a ride, but I made it work," she said. 
Joe heard Marie's name being called by the director but didn't make his move until he found her again on Facebook. 
After a few dates, Marie decided to plan a date at her alma mater, Wayne State University. She planned for her and Joe at visit the Geology Mineral Museum but they arrived late. Luckily the WSU Planetarium was open and just a few steps away. A date under the "stars." 
Photos by Cyrus Tetteh/City of Detroit