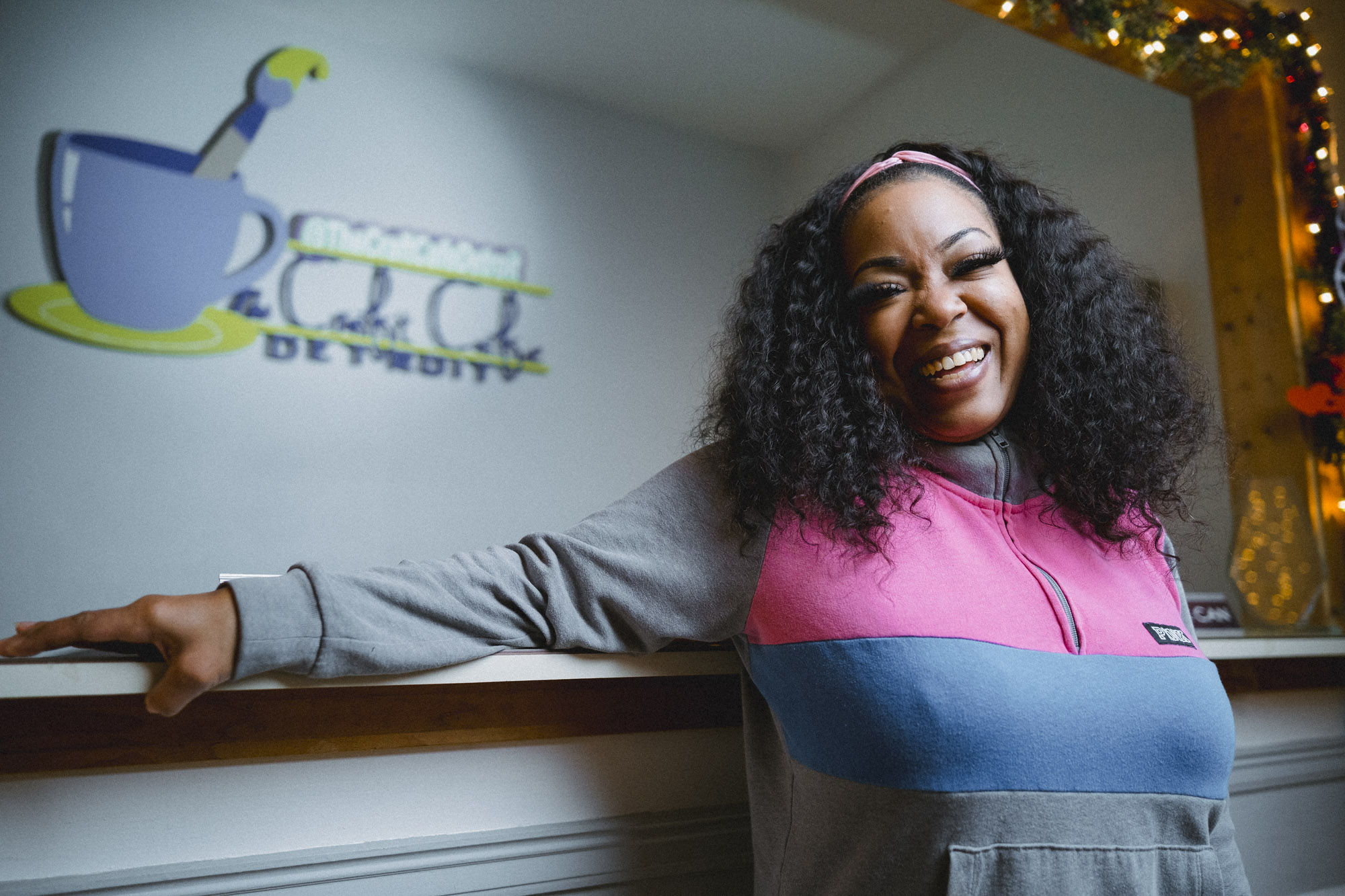 Craft Cafe owner Candice Meeks knows how to LIVE
Events happening all the time for ALL ages
"I literally woke up one day to go to work and couldn't walk."
Candice Meeks @toot_a_lou was managing two simultaneous careers and feeling great - then suddenly it was doctors and hospitals and surgeries.
She'd become an Employment Specialist with the Wayne Co. Mental Health Court, but after a while found herself needing to do something else. She'd put in her eight hours, then get home and get into a little paint. And a lil sip.
"I would come home from work, sit in my living room – and paint and drink wine and watch trash TV. I thought, 'there's nothing like this to do in the neighborhood. You know, it'd be pretty cool to have a place where people could come paint and sip and just..chill out somewhere right here in the City'."
"I called my cousin and was like, 'I'm going to need a logo - I'm about to open up @thecraftcafedetroit'."
Cousin (per Candice): "He was like 'What?! You're so random!'"
But like fam does - he came through.
@thecraftcafedetroit launched in 2016. Awards start rollin' in by 2017. She bought a building and launched a permanent location in 2018. With its multicolored presence and all the crazy cool ideas for kids AND grown-ups to have fun - her spot got instant love from Morningside and surrounding communities.
Her idea was taking flight, while she was still working for Wayne Co.
Then one day she woke up and literally couldn't walk. "I went on short-term disability. Then long-term disability," she recalls.
Doctors diagnosed a neurological condition - that required back AND brain surgeries.
@thecraftcafedetroit was her passion, so she decided to devote herself full-time and left her job with the County - then dug in for a serious challenge.
"I went through a bunch of programs. ProsperUS (@prosperusdetroit), I won a Motor City Match Award (@motorcitymatch) and there were others," she explains.
We're happy to report Candice recovered amazingly! And not fer nuthin' - but she basically hosted her own clinic-of-sorts, demonstrating how to navigate a small-biz through mega obstacles.
Book a party or check out all the cool events they host ASAP!
Thecraftcafe.com
15641 E Warren Ave (at Balfour)
313-658-8414