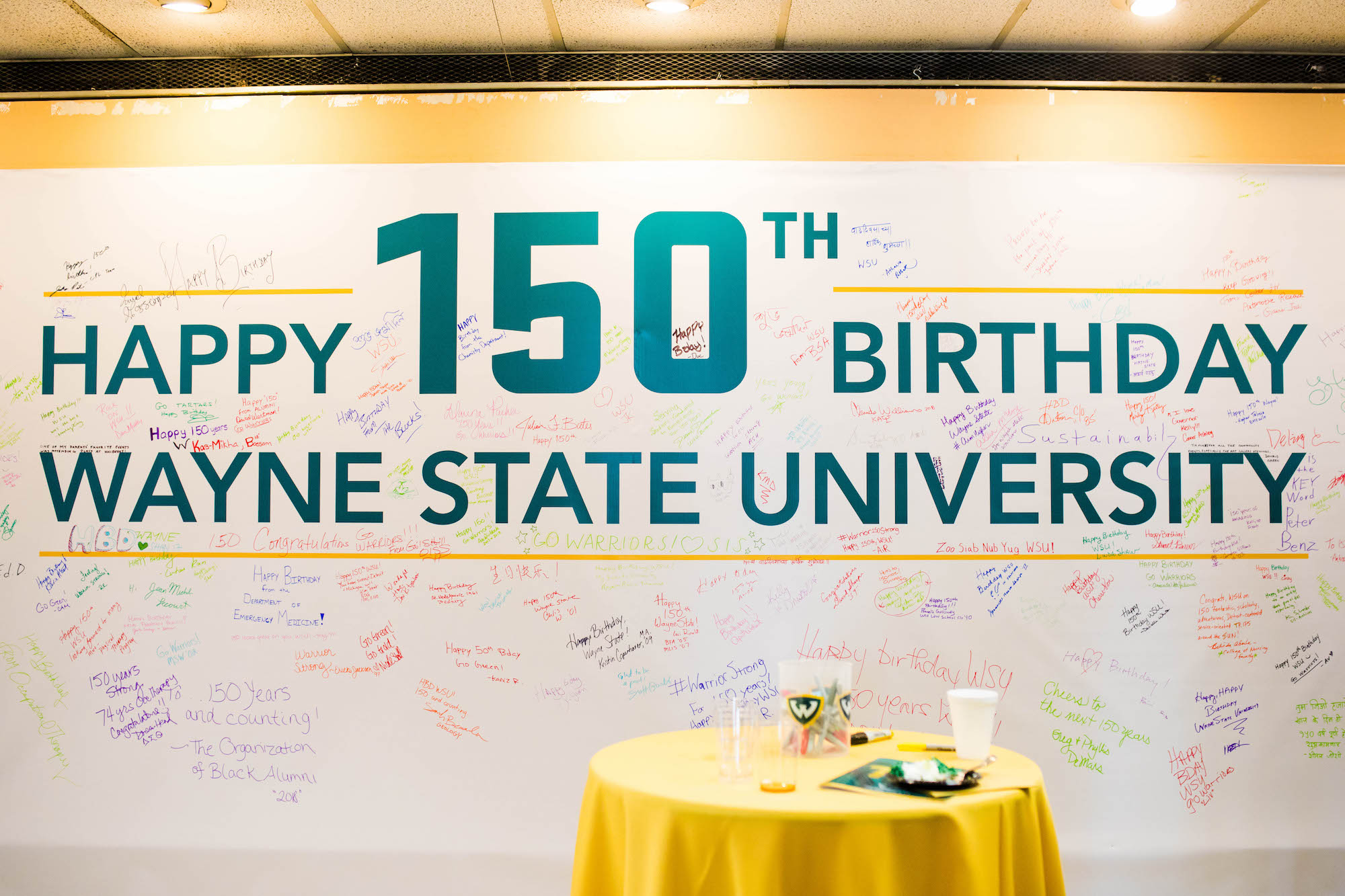 Check out these awesome photos from Wayne State's Sesquicentennial Celebration
President hopes for 150,000 hours of community service from Detroiters
Wayne State University's ongoing sesquicentennial celebration featured a special program honoring some of its outstanding alumni and faculty. 
Honored alumni and faculty included Wei-Zen Wei, the developer of HER2 breast cancer vaccine, and George Shirley, the first black tenor to perform a leading role at the Metropolitan Opera Theater, both of whom were present for the ceremony. 
Guests had their knowledge of Wayne State put to the test with several rounds of trivia. A large birthday card was also available for guests to leave birthday messages. The WSU Warrior Pep Band also guided guests to the Walter P. Reuther Library for the grand opening of the Sesquicentennial Celebration exhibit.  
At the ceremony's conclusion, WSU President M. Roy Wilson announced an initiative to rally students, faculty and alumni for more than 150,000 hours of community service to Detroit, symbolizing the university's 150-year commitment to the city. A special website will be released in the coming weeks to help track service hours.