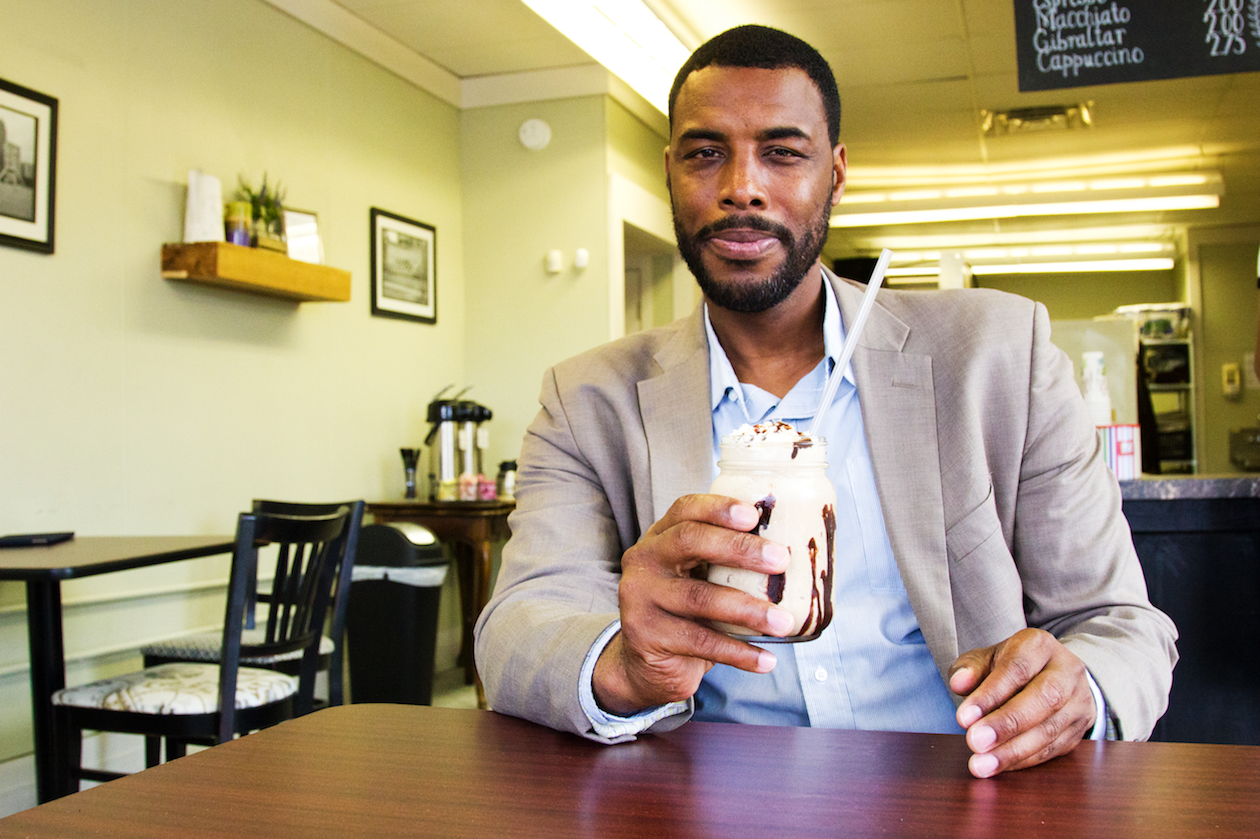 Can development come to Dexter Avenue? One man hopes so.
A battered city corridor looks for new life
Every once in awhile, I think about the corned beef sandwiches from Dexter Esquire. The old sandwich shop that used to be on Dexter Avenue in Russell Woods, next to the Arbor Drugs that eventually became a CVS, is no more. 
As a matter of fact, there's a lot of things on Dexter that are no more. I grew up in Russell Woods, and I remember Na'im -- his last name escapes me -- owning a lot of property on the Ave. (He also fixed my grandmother's car a number of times.) Those businesses are gone. Stores have come and gone. Gas stations change branding overnight. That old "dexter/davison" pillar at the corner of, well, Dexter and Davison, just keeps fading away day after day.
There have been stops and starts -- a health-foods store with alkaline water as its marquee item was advertised as coming soon to the old Dexter Esquire spot, but never materialized -- along Dexter, and along this corridor, residents need more starts. Could it finally happen? If Pleasant Heights Economic Development Corporation has a say so, it could.
Technically, there is no Pleasant Heights in Detroit. Aesthetically, the area the EDC serves is not pleasant, being that it's not rural or surrounded by large green spaces, tall trees, or whatever acts of nature a developer might deem as being pleasant. Geographically, the area isn't the height of anything; it's central Detroit.
Ishmail Terry, the founder of PHEDC, isn't shy about using Pleasant Heights solely as a marketing term. "Pleasant Heights is an accumulation, or consolidation, of neighborhoods with dense population."
But to be clear, Terry is not about to pull a Core City/West Corktown switcheroo by outright renaming the Dexter/Davison/Linwood area. It is designed to serve Russell Woods, Nardin Park (a recent addition to the coalition, Terry says), Dexter-Linwood, Petoskey-Otsego, Jamison and Wildemere Park -- all neighborhoods that Dexter Avenue touches, but none of which anyone wants to rename.
"As we talk to investors and other Michigan-based businesses, we gave it Pleasant Heights because it gave a better feel to it," Terry says.
Trying to spark development interest along the Dexter and Linwood corridors is admittedly a challenge. But Terry has big dreams. A few of the names he's floated around: Flagstar, Comerica, Aldi. An Aldi on Dexter? "When we put an Aldi here, our goal is to make sure that (nearby grocery stores) have that competitiveness," Terry says.
To understand Terry's vision, we have to visit its origins. He grew up nearby closer to Henry Ford Hospital, having stays on Hazelwood Street and Euclid Avenue. He went to Northwestern High School and on to Eastern Michigan University. 
For a time, he lived in Ypsilanti, where he established community-focused programs there, including a basketball camp in Ypsi's West Willow. Now he's back in Russell Woods, where he operates All Four One, a nonprofit serving youth in the area.
"To me, it's not a business thing, it's a personal thing," Terry says. "Here was an opportunity to do something for 69,000 residents by incorporating or infusing stakeholders. Now if you're a stakeholder, you have more investment in this."
"They want to see new things. Do they feel like it's far-fetched? Of course. They've been here since the riots. They've seen tanks ride down Linwood and 12th, they've seen the dilapidation that's been sitting here since after the riots."
Terry estimates that about 80% of those residents are senior citizens. And because of that, he's faced skepticism about PHEDC's vision for the area.
"They want to see new things. Do they feel like it's far-fetched? Of course. They've been here since the riots. They've seen tanks ride down Linwood and 12th, they've seen the dilapidation that's been sitting here since after the riots," he says.
"But you don't want to deceive people as well," he adds. "What Grandmont-Rosedale (Development Corporation) taught us is that their mission is (put) directly into that community. Even though they had prominent citizens and well-off individuals in their area, they made sure that they established a more personal relationship along with a working relationship, and made sure they were accessible to the people in that area."
Terry has brought on a board of advisors, including Darrin Flowers, who also grew up in the area. "Actions speak louder than words," Flowers says about making change happen in the neighborhood.
One big action did happen. Our conversation is at the new Eleos Coffee House on Dexter near Elmhurst, which quietly opened last year after a couple consulted neighbors -- and PHEDC -- about opening up shop. A coffee shop was one of Terry's biggest dreams to come to the area.
The City of Detroit this year issued a request for proposals in Russell Woods and Nardin Park, hoping to attract development. Down the road on Ewald Circle, new residential housing is being put up alongside existing housing. Terry is in tune with all of this, as well as having regular meetings with other EDCs (to learn their strategies and bring them back to PHEDC), the Detroit Economic Growth Corporation and the Michigan Economic Development Corporation.
"We tore down two commercial properties, so now people are calling and saying, 'oh, yeah, ok, this is part of the neighborhoods cleaned up,'" he says. "You're not going to be able to sell it to everybody. But if you stick to your guns, you stick around."
Dexter is still far, far away from revitalization. But Terry is a believer in local stakeholding. He does allude to our interview about being cautious about "another culture going to come in and do it their way," which is why he's open about getting as many people involved as possible.
"I really believe in where I came from," he says. "I have a real sense of pride toward seeing something either knocked down or built. Where I see things are falling apart, I see an opportunity for that to be something different, something amazing...and we're going to get everything out of it."