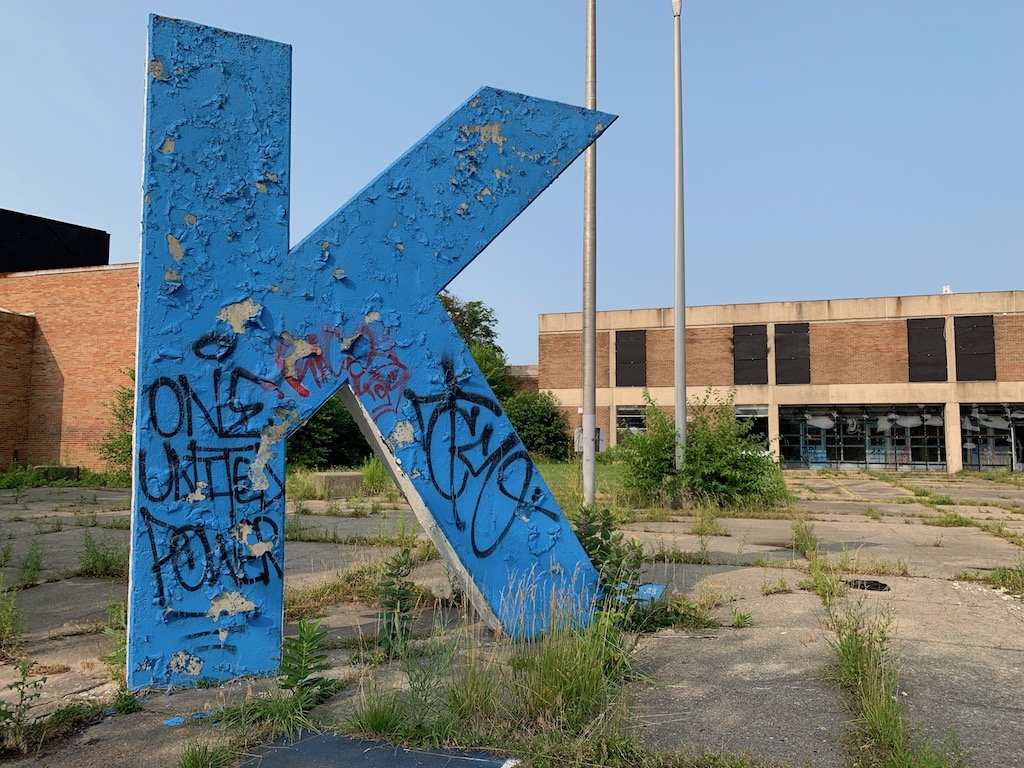 The big blue 'K' at Kettering High School will be preserved
School's iconic fixture will become part of new plant
With today's announcement that Dakkota Integrated Systems, an automotive supplier with plans to hire 625 employees at a new facility, plans to build on the former Kettering High School site, you might be wondering what will happen to the big blue "K" that sat on the school's grounds for years.
Fear not, for the "K" will be preserved.
Dakkota plans to preserve the giant blue Kettering "K" on its site and move existing park equipment to a new location. It's the first question we asked here at The Neighborhoods once we caught wind of the plant's announcement.
Per today's announcement, Dakkota will purchase approximately 32 acres of land located on the city's east side from Detroit Public Schools Community District for $2.6 million. The parcel, former home of Kettering and Rose schools, will be cleared to make way for the new 600,000 square-foot manufacturing facility. Kettering High School has been vacant since 2012. Rose Elementary School closed in 2006.
Construction is expected to begin within 60 days of the closing. The plant is slated to begin operating assembly lines in late 2020.