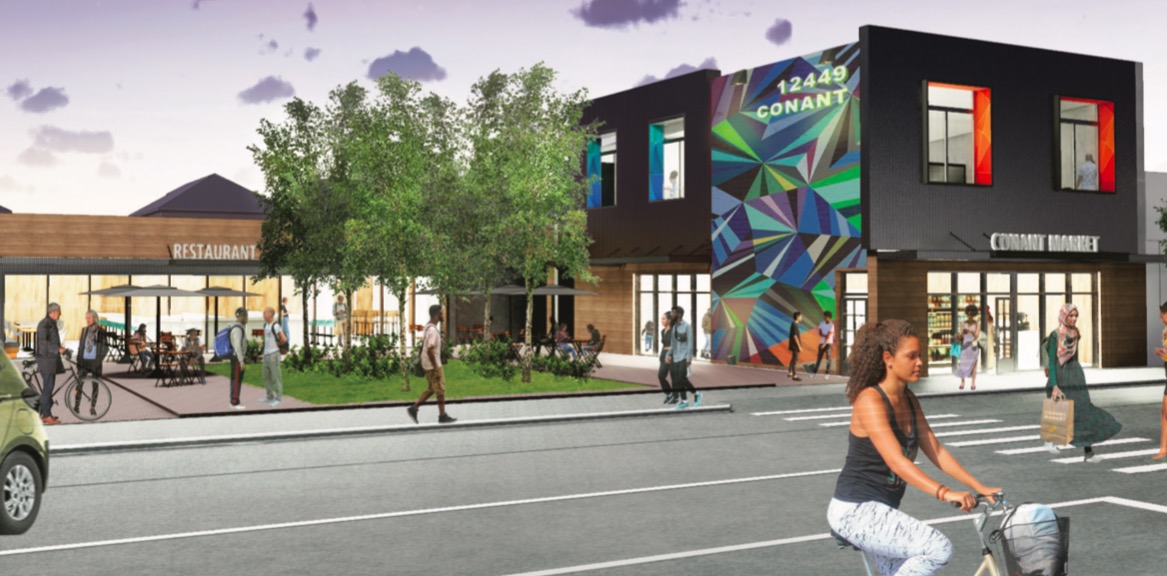 Banglatown, East Davison Village to see park, road improvements, new housing
Development proposals will be sought in coming months
A series of improvements are coming to the Campau, Banglatown and East Davison Village neighborhoods as part of the City of Detroit's ongoing Strategic Neighborhood Fund investment.
City planners said Wednesday that residents can expect to see revitalized parks — including a public splash pad, a new soccer field and a cricket pitch — and changes in roadways, as well as continued residential and commercial development, all with the goal of making the area a "20-minute neighborhood," meaning that residents can walk or commute to schools, retail and community spaces within a 20-minute radius of their home.
At the top of development wishes are plans for a vacant hospital on Carpenter Avenue bordering Hamtramck, which become new housing after a request for proposal is issued by the City. The City is also hoping to reactivate the former Washington Trade School at 13000 Dequindre near the I-75 Service Drive, an eyesore in the East Davison Village neighborhood.
The plans follow development in motion at a vacant school in Banglatown which will be rechristened as a residential complex with affordable housing, and build upon momentum on the Hamtramck sides of the borders which have seen increased commercial activity in recent years.
Jayne Field, which is bordered by Davison, Conant and Charles, will add a pavilion, a splash pad, a new soccer field, a new cricket pitch and improved basketball and tennis courts. Roadways throughout the neighborhoods are also due for additions and improvements, including using road bond funding to resurface Conant between Davison and Carpenter, add traffic calmers — rubberized road bumps — on Luce and Fenelon streets, resurface Joseph Campau from Davison to Carpenter, and improving pedestrian access on Lawley and Halleck streets, the only two streets that connect east through west all the way through in the neighborhoods.
Several properties and side lots throughout the neighborhood will be offered for sale through the Detroit Land Bank Authority as individual sales or in bundles. Already in progress, the Davison School is working with the City to add gardens and greenery to DLBA-owned lots near the school.
The City also hopes to also reactivate the commercial corridor on Conant leading to Davison along Jayne Field, which could see additions such as a grocery store if the right developer is found.