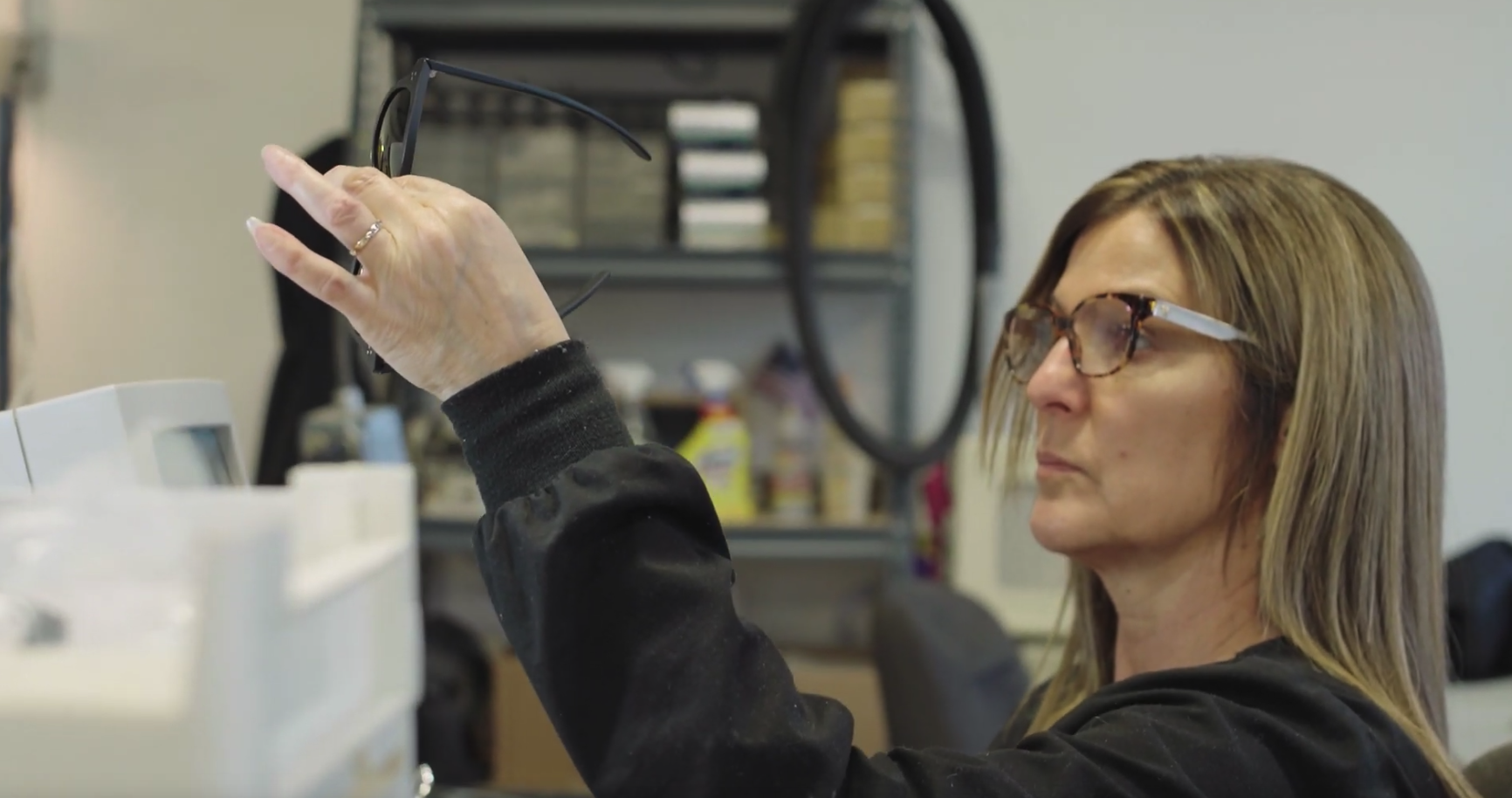 Meet the eyewear manufacturer turning recycled Flint water bottles into glasses
The goal is to reduce the amount of plastic waste stemming from the city's water crisis
Since April 2014, when officials from Flint made the decision to switch its water supply from Detroit's system to the Flint River, Flint residents have been using contaminated water, resulting in various health issues for the city's residents. Bottled water has been a substitute for everything: drinking, cooking, bathing – the list goes on. According to MLive.com, Flint residents, on average, were using 14.7 cases of bottled water per week. But where does all of that plastic go?
Metro Detroiter Ali Rose VanOverbeke is the founder of Genusee Eyewear, a company based in Flint that makes eyeglasses from recycled water bottles. The company's mission is to "turn the surplus of plastic waste caused by the man-made water crisis into loop eyewear." Fifteen water bottles are recycled with every purchase, giving the materials more value and purpose. "I define sustainability as common sense," said VanOverbeke. "Every decision we make is either contributing to climate change or being part of the solution. And that comes down to our purchasing decisions. Every dollar you spend is casting a vote for the kind of world you want to live in."
To learn more about Genusee, visit www.genusee.com.