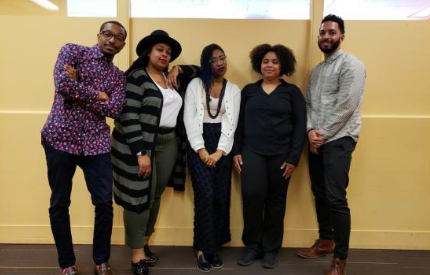 Listen: Detroit planners share their thoughts on the "Two Detroits" topic
How many Detroits are there actually?
In our latest episode of "139 Layers" with Detroit's Planning and Development Department, Chief Storyteller Aaron Foley and planners Khalil Ligon, Chisara "Chi Chi" Brown, Matt Williams, and Briana Mason discuss the Two Detroits argument. Are there two Detroits - one set in downtown and Midtown, and the rest in the neighborhoods? Are there more than two Detroits?
"As planners, I think the charge for us is to always look at our work from a t a lens thet reflects parity, and that we are supposed to be looking at the long game, and how do we create these amazing neighborhoods where people can live again and thrive again," Ligon says.
A frequent question planners face: Who are the new changes for?
"If we build something really nice in a neighborhood that hasn't been invested in in awhile, |LS|you hear|RS|, 'is it for the white people who live around here? Or the white people who want to come there?' It's a fine line to dance around, because we say 'we need new resources here y'all,' and we know that they exist and we have a little bit of a budget to bring them here, but we want to make sure it's something you feel comfortable with," Williams says.
Come for the perspectives of planners looking at Detroit's future; stay for the Renaissance vs. Case shade. To listen to recordings from our entire podcast suite, visit our Soundcloud account here.