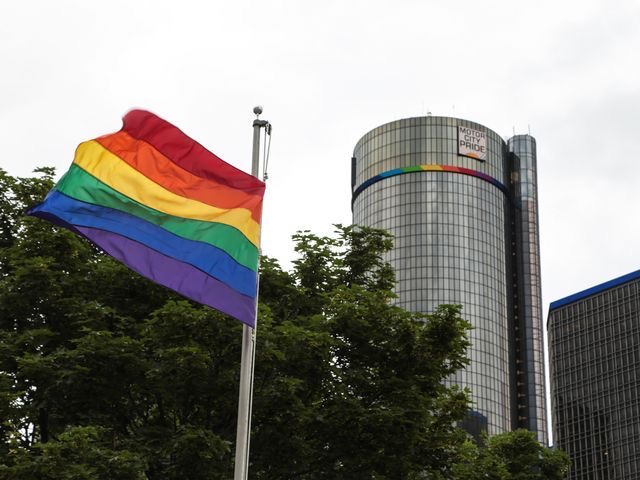 LGBTQ Pride Flag goes up in Detroit's Spirit Plaza this week
Public invited to attend ceremony on Wednesday, June 5
For the third consecutive year, the City of Detroit will raise the LGBTQ pride flag — this time, in Spirit Plaza.
Since 2017, the City has raised the Pride Flag in Hart Plaza during June, when cities across America celebrate Pride. This year, the annual ceremony will be held in front of the Coleman A. Young Municipal Center.
Several LGBTQ city officials and Detroit residents will be in attendance. The flag-raising will be at 11:30 a.m. on June 5. All are welcome to attend.