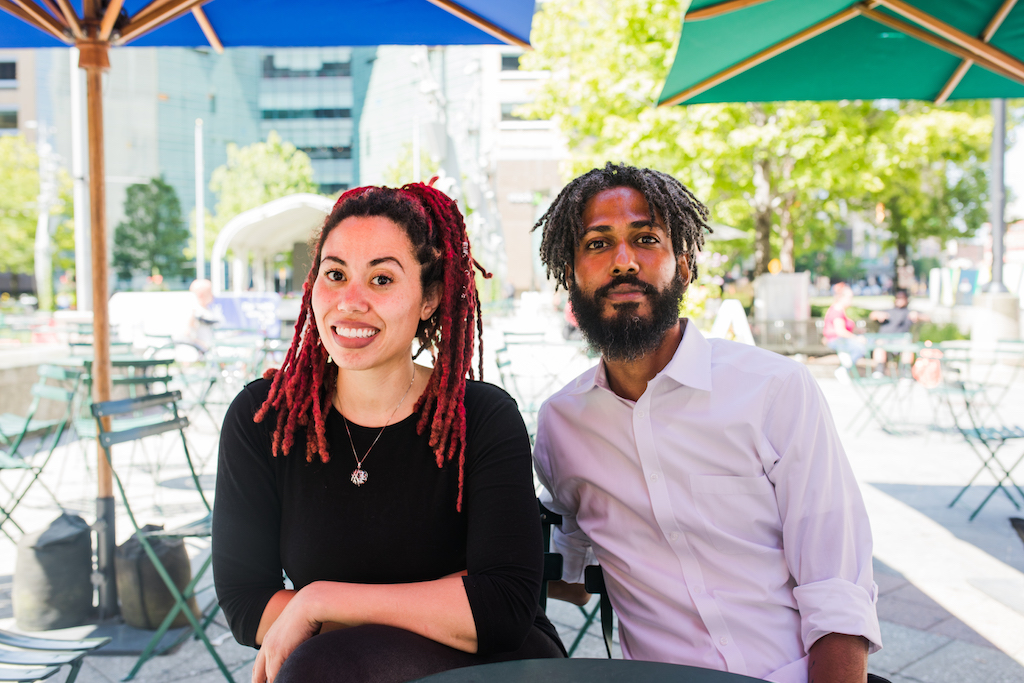 Detroit's poetry community looks to reinforce foothold in city's future
Two local poets discuss being inspired by Detroit, and what moves them to inspire the next generation
While many Detroiters believe the city can only progress with updates to infrastructure or an influx of business, Detroit's poetry community is asking that the creative arts, specifically poetry, become an essential part of Detroit's future growth and development.
Poetry itself may only seem like a hobby, or something many residents haven't thought about since senior year of high school, some residents have turned it into lucrative career opportunities. Some notable poets from Detroit include jessica Care moore, Dudley Randall and M.L Liebler.
But when it comes to poetry's significance in the city, poets who call the city home have turned their attention to passing it down to the youth to keep the genre alive, while bringing attention to the active scene here.
"It's important that I do my part as far as being someone that's been here and (to) help spread the poetry, the work, promote it, promote other poets." says Joel "Fluent" Greene, who is well known within the Detroit creative arts scene. Greene believes that poetry and other creative arts are beneficial for a well-rounded individual.
Greene recalls the way that he started writing poetry and how it helped him grow as a person, starting in grade school with his eye on becoming a rapper at first. "I started off writing raps around seventh grade, and then, when I was like, around 18-19, I started hanging out downtown at different places that had hip-hop and poetry."
Hanging out downtown with rappers and poets allowed him to cultivate his passion for poetry, a path he didn't know he could pursue. Eventually, he would come to host different poetry events and further enrich the cultural community in Detroit.
But now, many of Detroit's public schools don't provide creative arts within their curriculum and that there is a need for more arts within the schools, Greene says. "We can't be a real school city and be talking about all this growth, but ignore supplying the creative arts to our youth."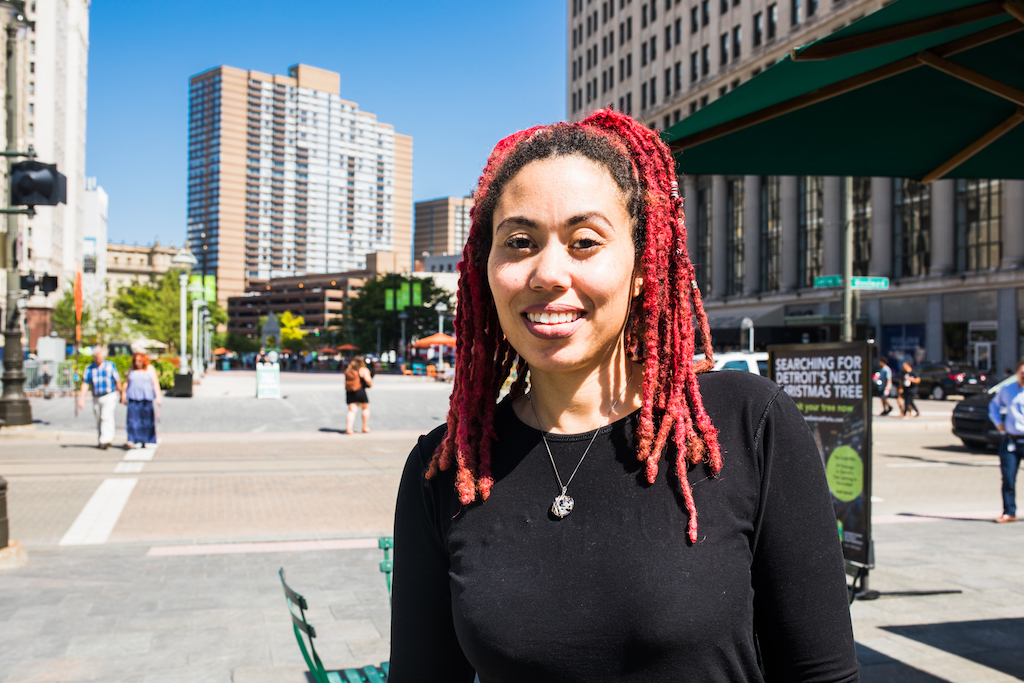 Lauren Nicole Thomas, a poet, short story author, and screenwriter echoes those sentiments. Thomas puts her support behind the program Inside Out Literary Arts, "a program in schools which is fantastic because it's teaching children as young as kindergarten how to express themselves through poetry."
Thomas feels strongly about letting ordinary people's voices be heard and poetry's ability to do that. "People always deserve to have their story told and the best way to get stories told is through art. All around the city you can see different kinds of street art. Poetry is kind of like the under-layer of that, it's something that you can take home with you. Detroit's a musical city. So poetry just adds to all of that -- that telling the narrative for the city," she says.
"Poetry itself can be healing. I think as a poet I can help do that. The same way activists can, the same way a signer can, the same way a businessman can: By leading by example."
Thomas' love of poetry started when her aunt bought her an edition of Langston Hughes collected works. She would memorize Hughes' poems and would walk around with the book. She says that she was so fond of it that she would put her own writings in it. That was the moment she fell in love with poetry. "The magic of it, the music of it. It was very emotional and I was a very emotional child as well. So that it just really stuck with me and then I was pretty much surrounded by that and other forms of art."
She started to seriously write poetry when she was a teenager and has now been writing for over 20 years. Although she wasn't and still isn't what people think of when they imagine a poet, Thomas's work is a great example of poetry that isn't rigid with rhyme structures. "I do think that honesty carries a lot of purpose and frames the narrative of the city." Her belief is that poetry can spread narratives of different people, which is important when representing the Detroit experience.
Greene is also drawing inspiration from his hometown. "I write about Detroit a lot. So I like to write about blackness, Detroit shit, things that really matter to me as a black man from the city.
"It's the things I pay attention to in the world everyday stuff, my kids, what I ate, how I'm feeling, it could be anything really," he added. His love for Detroit enables him to create nostalgic emotionally-charged poems that he shares at The Jazz Cafe and other places that host poetry events. To Greene, being a poet in Detroit is all about sharing stories about Detroit and the hardworking people that live here, "It's really just the everyday nuances about the city, that's what makes this city great. It's the people, it's the sound, the smell, the culture."
Detroit is a city that represents truth and reality to many artists and activists. "I lived in Chicago for years, but I wanted to come home, I missed the people. There's a realness about the people in Detroit." Thomas says.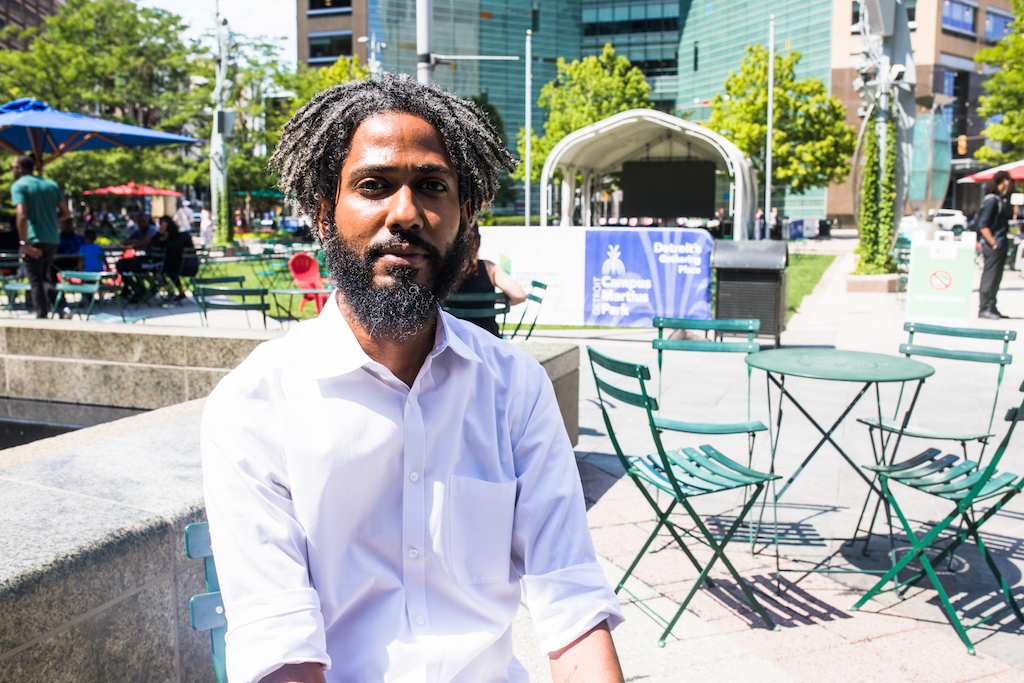 Similarly, Greene wants to write about Detroit and share the experience with others, "The goal is to share Detroit experiences worldwide. It means something to Detroiters to have someone that represents them." He feels a responsibility to help other Detroit artists and poets thrive and cultivate their craft.
"I'm proud of being a bridge for people trying to figure out how to do what they want to do in life," Greene says, hoping future generations will see the responsibility of helping others, as well. He wants kids to say, "Okay, well, Joel did it for me, I should do it for someone else."
If you wanted to learn more about poetry and the poets in Detroit, curious patrons can check out poetry slams or open mic events. Thomas recommends visiting The Music Hall, The Aretha Jazz Cafe, the Charles Wright museum, and the Artist Village. Greene hosts his own events monthly where poets can perform for a chance to win cash prizes. (Incidentally, his next event is August 17 at the Jazz Cafe.) Other than his own events, Greene recommends going to Nandi's Knowledge Cafe in Highland Park and Detroit Vineyards.
When it comes to events he says, "Every day in the week they're like open mic poetry somewhere in the city of Detroit for the most part.
"Poetry itself can be healing. I think as a poet I can help do that. The same way activists can, the same way a signer can, the same way a businessman can: By leading by example."
To learn more about Lauren Thomas and Joel Fluent Greene check out their websites:
Lauren Thomas: https://www.detroitjustice.org/lauren-bio
Joel Fluent Greene: https://www.joelfluentgreene.com/