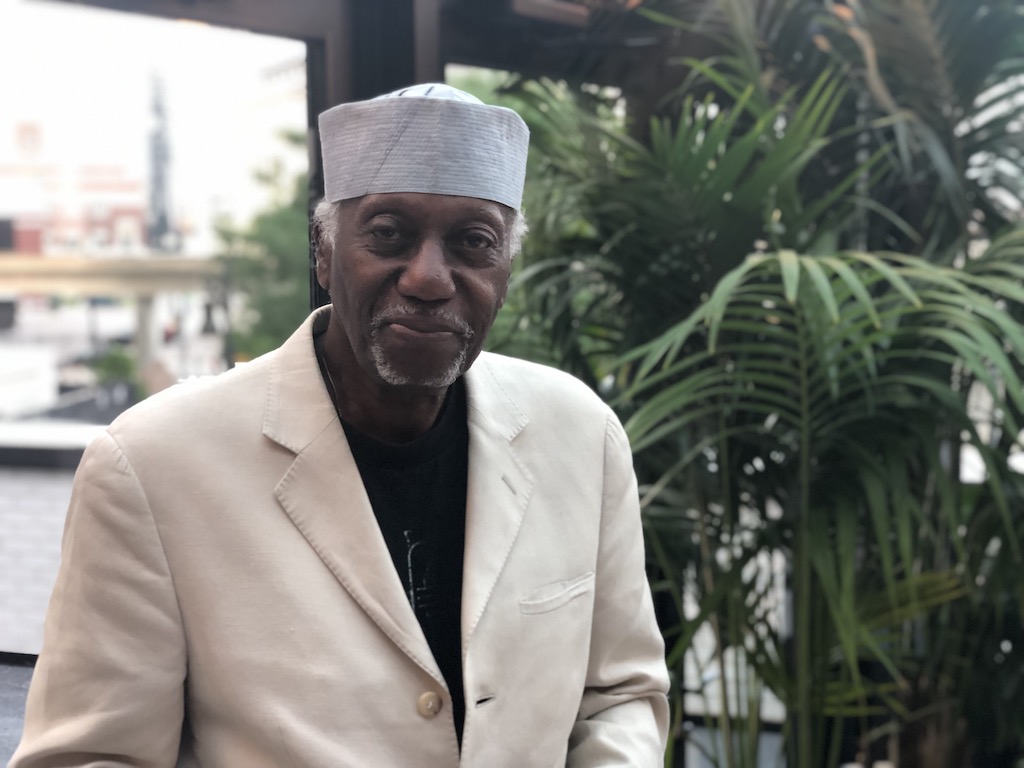 Author Herb Boyd: Black women are 'the lifeblood of Detroit'
In city's progress, 'Black Detroit' writer asks to consider women's impact
In Herb Boyd's 2017 book "Black Detroit: A People's History of Self-Determination," the Detroit-bred author opens with gratitude to his mother, Katherine Brown, and "the countless other Detroiters who made me feel at home, no matter where I was."
Boyd closes his work by noting that Brown is "the alpha and omega" of the book, right after an author's note where he speaks highly of his mother's wisdom and character. "My mother, she didn't have but an 8th grade education at best, but she had a determination. She was a single mother. Many of us grew up in Black Bottom, North End, those parts of the city, we were without fathers, without a man in that household. These women had to shore up, take care of their children — my mother had to get up to work, sun up to sun down," Boyd, now based in New York, tells The Neighborhoods during a recent visit back to his hometown.
"Black Detroit" has become required reading for those looking to gain a greater understanding of the city. Boyd chronicles the history of how this French settlement with only a handful of slaves eventually became one of America's blackest cities, with plenty of rise and fall along the way. The book closes with cautious optimism, with full acknowledgement that in-progress (for 2017) development in downtown and Midtown doesn't mean that the good fortune has spread citywide.
But even since this book's publication, things in Detroit have kept moving. So when asked about 2017 Detroit vs. 2019 Detroit, Boyd is optimistic, still.
"I would think that taken together, Detroit is on the upswing. Resilence has always been a part of this community. I talk about self-determination. Self-determination is embedded deeply into the DNA of (this city), particularly black Detroiters, because they've always faced the challenges, more than any other demographic," he says.
But there's one key demographic that's responsible for the city's determination, he says.
"We always say, 'what's the condition of the women? What's the condition of the children?' in terms of quality of life in the community, and so in that sense, it's always been an uplifting thing to see the role of black women. They have been the real torch bearers, they've been the standard bearers, they've been the lifeblood of our community and holding the family together," he says.
"When I think about this city, I think about black women first."
"I've talked for many years on the eastside of Detroit, and most of my students in there — I would have 40 students, and 38 of them would be black women. I always asked where are the black men, and they were not there. But having those women there, having the kind of courage and tireless devotion they had for education, it was remarkable. Most of them were mothers, most of them were single mothers, and they all were working. So they had these triple responsibilities — triple jeopardy we call it — but nonetheless determined to get an education because they were determined to prove themselves. Those are my heroines. I believe them," he adds.
In "Black Detroit," and as well as Boyd's lectures and academic pursuits, he notes how black women have played pivotal roles in key chapters of Detroit's history. Brown, his mother, worked alongside several other black women in Detroit's factories during World War II; " She was not exactly a Rosie the Riverter, but she was in those plants. And when the soldiers came home, all the women were sent back to kitchens."
But whether a kitchen or a factory, Boyd demands respect for black women in any setting. "They were community activists, demonstrating and marching, and at the same time had to go home and fix dinner," he says. "Whenever you talk about how you feel about this city, what's the condition of the black women, how are they faring, are they getting the jobs, are they getting the respect, are they getting the equality that they so deserve? I stand up for them, I promote them, I certainly applaud and congratulate them."
At the close of the book, Boyd's mother is 96 and still volunteers with fellow senior citizens. During our talk, Boyd notes that his mother is now 98 and is still active in community work.
"When I think about this city, I think about black women first. They for me symbolize a certain kind of determination, a certain kind of resilience, a certain kind of tireless attitude to bring about the best things in their lives — and for their children. That is the lifeblood of the city, that is the lifeblood of Detroit."