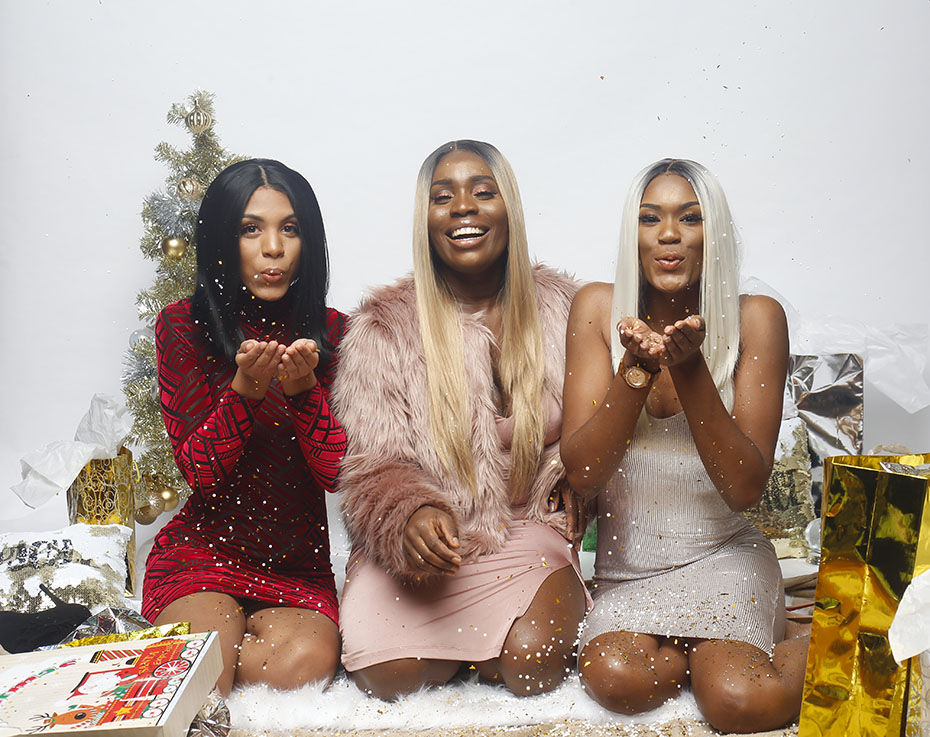 See how these millennial Detroit sisters are taking over the wig game
Chi Chi Beauty customizes quality, affordable wigs online
Janice Onwenu and Jennifer Onwenu are shaking up the wig industry in Detroit. The two sisters soft launched their shop Chi Chi Beauty in late November.
"If I started a wig company, it would definitely be with nobody but my sister," Jennifer, the younger sister says. Chi Chi Beauty sells high quality synthetic fiber units – just simply known as "wigs" to the uninitiated.
The Onwenu sisters don't make the wigs themselves, but they do customize them for consumers. Jennifer Onwenu said that she's been interested in doing hair since Janice started doing her hair when they were children.
"As I got older, she was definitely wearing wigs way before me. I would just watch her buy these wigs from the beauty supply store and transform them into something completely different," said Jennifer. "She's been practicing on me her whole life."
The sisters are known for switching up their hair, and they wanted to give others the opportunity to do so as well.
"What we do is customize them and sell them," said Janice Onwenu. Customizing may include parting the unit, plucking the hairline for a more natural look, adding baby hairs (the shorter, wispy hairs found along the hairline), or adjusting the length. Consumers can also purchase the units as-is.
"This is not a side hustle, but this is something that we feel very passionate about. As long as I'm not working, I'm working on Chi Chi."
If you're wondering where the "Chi Chi" in the name comes from, look no further than the sisters' Nigerian heritage. Chi Chi is a shortening of their middle names – Chidimma and Chiamaka – and Chi in Igbo, a Nigerian language, means "God." On their website they describe their units as being "inspired by the diversity of Nigerian beauty," and every style has a Nigerian name.
What's even more incredible is that neither sister has cosmetology training. Janice Onwenu is a nurse, and Jennifer Onwenu is a social worker full-time. "No official training," said Jennifer Onwenu. "We just like to look cute."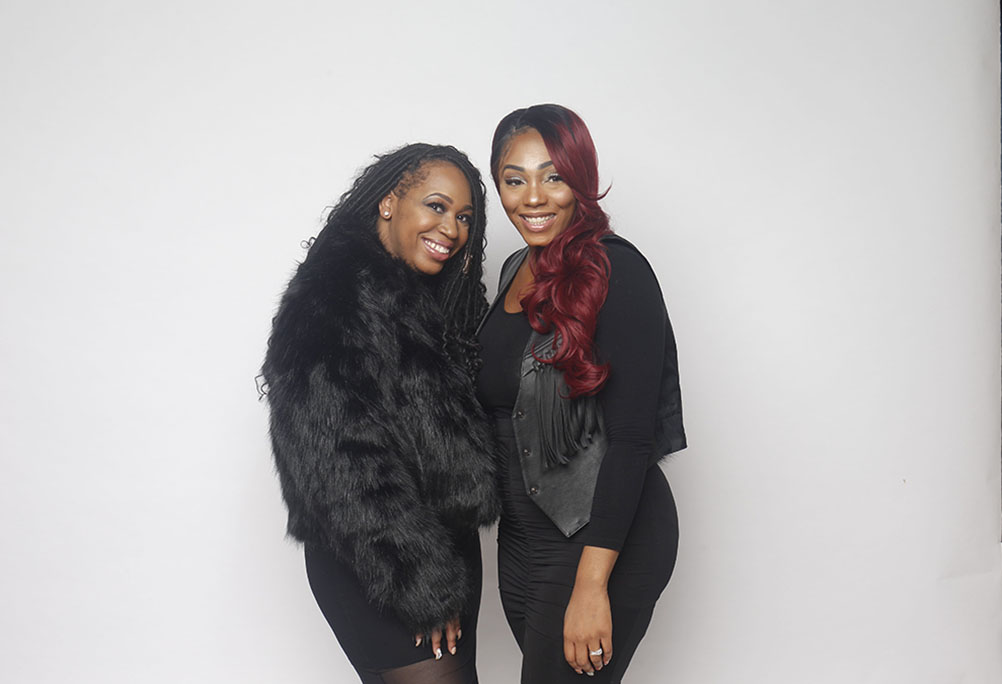 Image: Jennifer Onwenu (left) and Janice Onwenu (right)
And if there's anything millennials are experts at, it's how to look cute. While wigs in the past may have invoked images of Aretha Franklin, Patti LaBelle, or your great-aunt, young black women have started moving toward wearing wigs to quickly change up their looks.
Jennifer believes that wigs have exploded in popularity because many young black women want to protect their natural hair from excessive heat and hair products, but still want to have the option of experimenting with different styles. "A lot of women are transitioning to wigs because it's still a way to get those long, beautiful, luxurious different styles that you want without damaging your actual hair texture," she said. "A wig? You just throw it right on top."
What's more, Jennifer said, it gives black women the freedom to try out new colors without having to commit to the harsh bleaching and coloring.
"Black girls who dyed their hair pink or red, they were considered 'weird,'" she said. Now, she says she's noticing more women stepping out the box.
Over the course of Black Friday, Small Business Saturday, and Cyber Monday, Chi Chi Beauty's sales skyrocketed to over 70 orders. At the time, their temporary web page had only been operating for six days.
Even though the consumer response at times has been overwhelming in the site's infancy, the sisters said that they're up to the task: "This is not a side hustle, but this is something that we feel very passionate about. As long as I'm not working, I'm working on Chi Chi."
"Anybody who wants to look like somebody different, anybody who is changing up" is welcome to buy the units. Don't be afraid of trying out new colors either, Jennifer added. "Anybody can wear our units. They are for everybody."
The duo has plans for a brick-and-mortar shop sometime in the near future, but for now they're using local Sterose International Boutique on West McNichols Road as a pick-up option for their wigs.
The sisters plan to have their official launch in either January or February with new items, a new website, and a launch party. But for now, you can find them at their temporary site, and on Instagram.
Image Credit: takenotezvisn