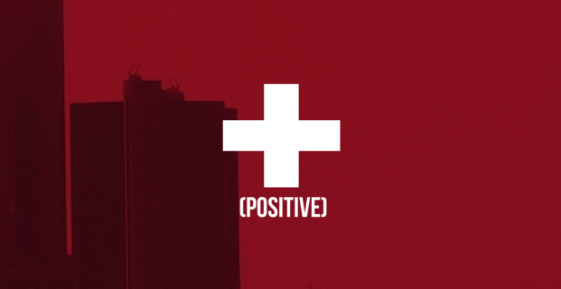 "Positive" exhibit at Baltimore Gallery wants the break the stigma of HIV
The art showcase commemorates World AIDS Day
This Friday, December 1 is World AIDS Day. The Baltimore Gallery is hosting an art exhibit dedicated to creating a sex positive narrative and removing the stigma of HIV in Detroit. The exhibit, + (pronounced "Positive"), was produced by Detroit native and photographer Darryl Terrell, and Metro Detroit based community health worker Desiree Jennings.
"Being from Detroit, I don't think I've ever seen a show that was dedicated to (HIV)," said Terrell. "Granted, I have seen shows dedicated to this topic in Chicago and in New York through organizations like the Alphawood Gallery which is located in Chicago, but I've never seen a show of this caliber in Detroit." 
The exhibit features nine artists – four from Chicago, four from Detroit, and one from Boulder, Colorado. Visitors can expect mixed-media art installations that center the experiences of HIV.
"I was really interested in how these three things – desire, sex positivity, and HIV – existed separately, but also as one," Terrell said. "If we have healthy conversations around these topics, we can pretty much remove the stigma around HIV and around sex."
"+" will be a fundraiser for three local nonprofits dedicated to HIV prevention and care: Community Health Awareness Group, WSU-based Connect 2 Protect Detroit, and WAKE UPP. There will also be free onsite testing at the opening.
While he understands that many people do bring children to art exhibits, Terrell cautioned that some viewing might not be suitable for children. "Anyone who is of age to have sex should come to the show," Terrell said. 
This show is free to the public, and runs until December 18.