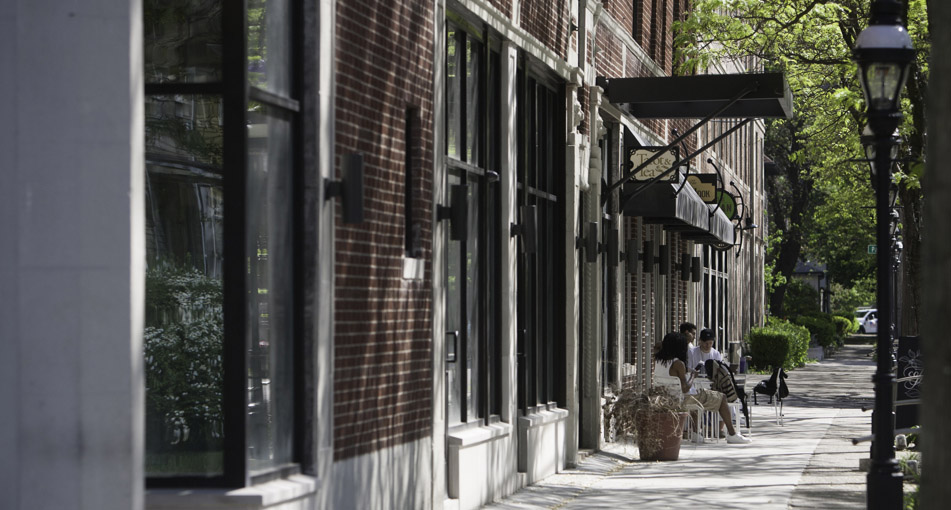 Popping in to a few small businesses on Detroit's east side
We took a visit to some of those places you probably pass by regularly, but never stop inside
'Tis the season for cheery capitalism! As November slides into the frantic flurry of holiday shoppers racing against the Christmas/Kwanzaa/Hanukkah clock, consider stepping away from big-name corporations and instead purchasing from small businesses.
On Monday The Neighborhoods team split up and travelled to Detroit's east, west, and southwest sides to visit some small local businesses. Here's a few places I saw on the east side:
Maison's Fine Foods Diner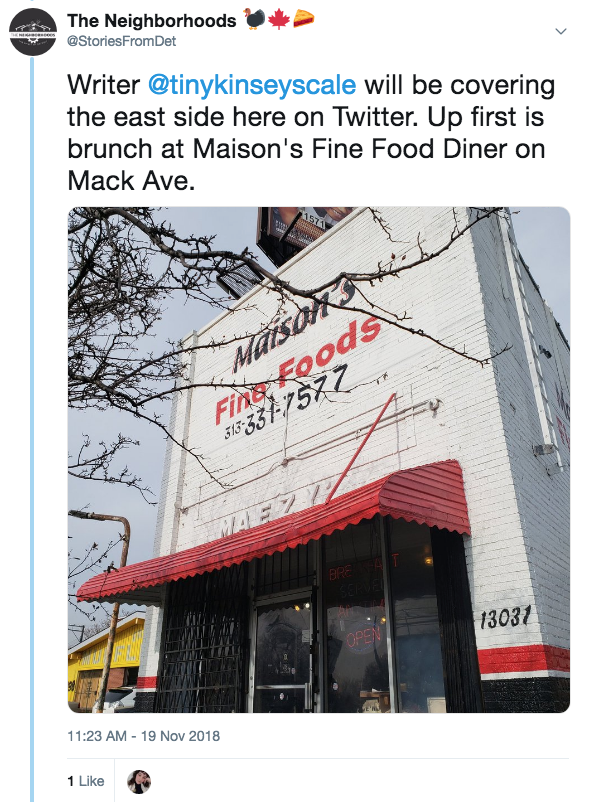 Maison's Diner is located at 13031 Mack Ave. If you're in the mood for a filling breakfast/brunch under $10, order their salmon croquette breakfast plate. Be sure to bring cash, because this is a cash only establishment.
Arts & Scraps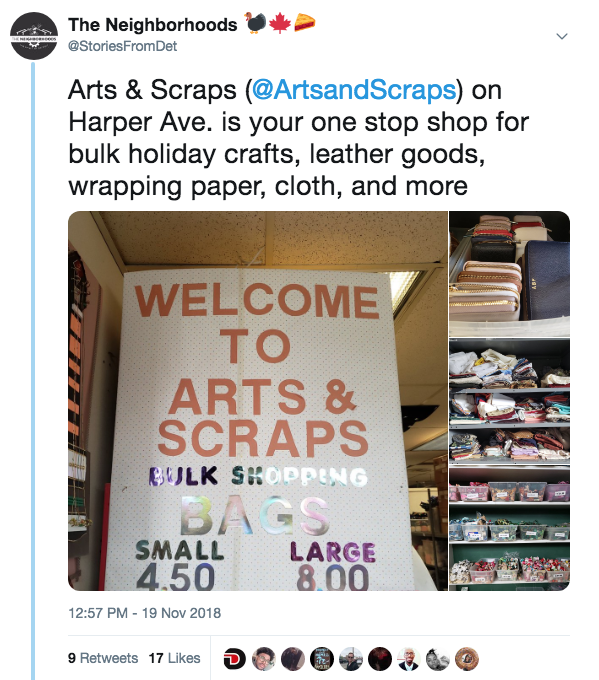 Located at 16135 Harper Ave., Arts & Scraps is a nonprofit art store that encourages art through reuse and recycling. Bulk shopping bags are available in large and small sizes that patrons can fill with almost anything in store. Separately sold are donated designer leather bags, wallets, and purses well under retail prices.  Check out this hyperlapse video of how easy it is to get your gift-wrapping needs in-store.
Marvelous Marvin's Snack Club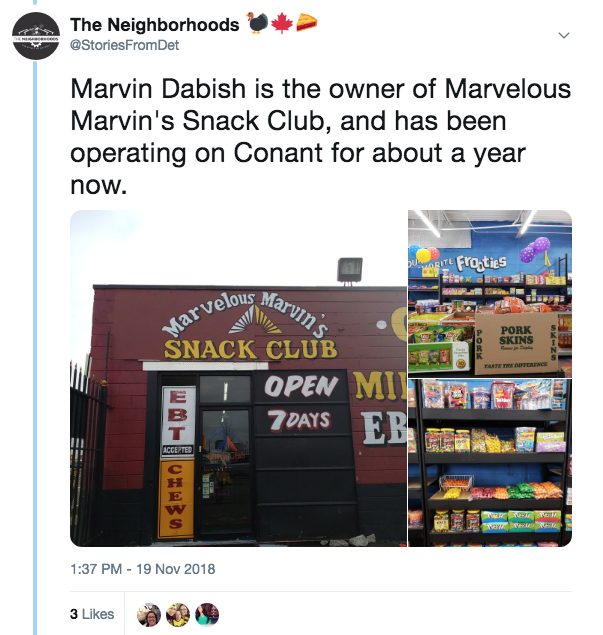 Stock up on your sweet tooth needs! This candy store on Conant has been operating for "about a year now," according to owner Marvin Dabish. 
Gardella Furniture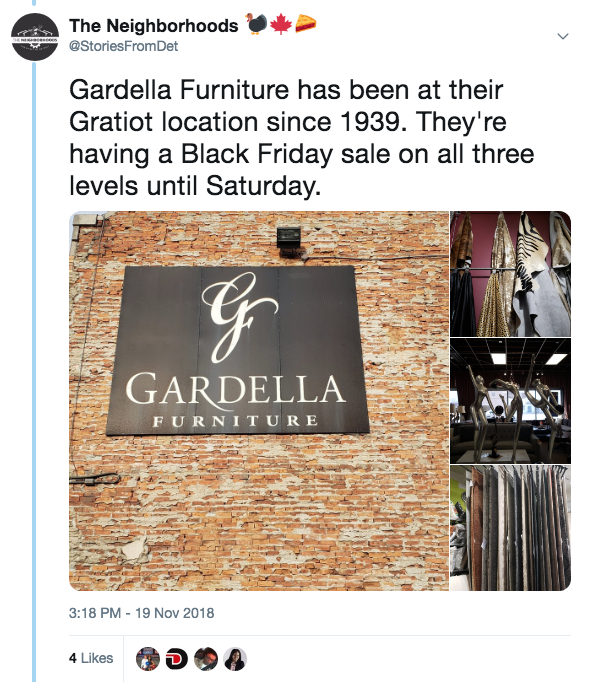 For almost 80 years, Gardella Furniture has been selling at their Gratiot location. They are having their Black Friday Sale until Saturday.