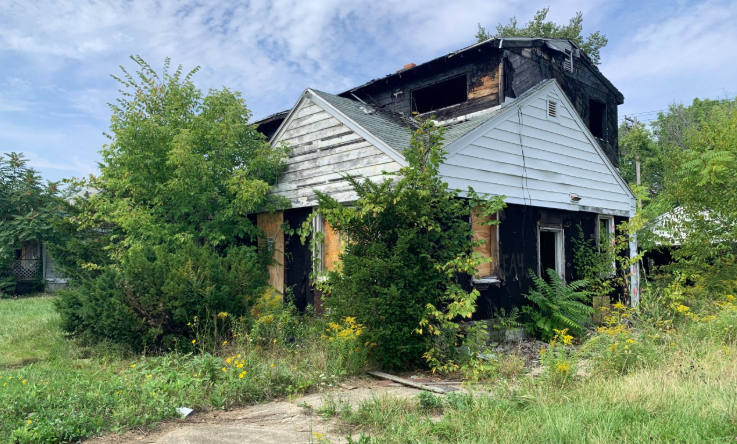 New proposal would end residential blight in the city by 2025
Bond proposal would eliminate residential blight from every city neighborhood without raising taxes
Today, city officials announced a new proposal that would eliminate residential blight from all neighborhoods in Detroit by mid-2025. The proposal would need to be approved by City Council to be placed on the March 2020 ballot. It would fund $250 million in bonds to eliminate all residential blight citywide, and would not increase taxes.
Since 2014, the City of Detroit has been able to demolish 19,000 homes, with another 9,000 receiving a second life through the Detroit Land Bank's rehab programs. If the measure is passed by voters, an additional 19,000 vacant properties would be torn down by 2025, and the Land Bank would sell or take legal action on 8,000 more to be rehabbed and reoccupied; making Detroit blight-free.
A majority of the funding the city previously used for demolitions was made available through the federal Hardest Hit program, which had limitations on the neighborhoods in which houses could be demolished. The city's new initiative would have no neighborhood restrictions.
"For the past five years, residents living outside of the federal boundaries have been asking me when it's going to be their turn and those have been difficult conversations," Mayor Duggan said. "Because these funds will be completely controlled by the city, neighborhoods that have lived with blight for decades will see all of it removed within five years of the bond sale being approved."
Without the bond proposal, city officials estimate it would take at least 13 years to complete the same number of demolitions citywide.
"This opportunity for us is transformational," said Councilmember Andre Spivey. "We have long heard the concerns to give more attention to our neighborhoods and this provides an opportunity to change the landscape and prepare for further neighborhood revitalization."
The proposal would also allow for the city to help incentivize renovations for homes that would otherwise be demolished under the previous federal demolition funding.
"If it's going to take $15,000 to demolish a house that would be salvageable if not for the high cost of renovation, we can use that same $15,000 to help pay for renovations, instead of demolition," said Mayor Duggan. "This wasn't possible with our federal funding due to US Treasury rules, but since we are moving forward with all city funding, we have the ability to be more creative." Because funding under the new proposal would not come from the federal government, the city's demolition program going forward would also have more ability to give preference to Detroit-based companies.
"Detroit's best hope for maintaining its momentum is to cut red tape and move quickly to demolish and rehab homes and commercial structures throughout the city," said Councilmember Scott Benson. I'm excited that Detroit-based businesses will have increased access to opportunity to rebuild our city through this proposal."
City Council must approve the initiative by December 17 in order for it to make the March 2020 ballot.