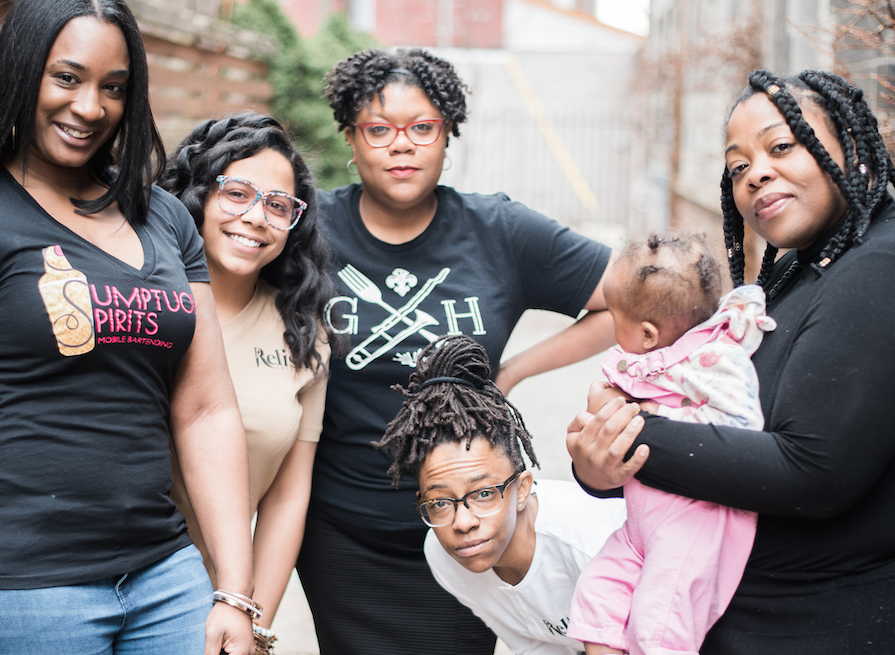 Local group ensures Detroit's women of color are included in growing restaurant scene
A dinner at Brooklyn Street Local offers collaboration, conversation
Detroit has always been known as the world's coney island capital, but in recent years the Motor City has been recognized everywhere for our booming restaurant and food industry. With new eateries popping up everywhere, a group of restaurateurs is making sure women of color are included in Detroit's food narrative.
Last year, Ederique Goudia of Gabriel Hall and FoodLab Detroit joined us on our podcast, to speak about the lack of Black and Brown women included in Detroit's food scene narrative. It inspired her to gather other WOC restaurant owners for the Collaborative Pop-Up Dinner on April 24 at Brooklyn Street Local.
"I really wanted to take an opportunity to collaborate with some other Black female businesses," Goudia said. "As we're seeing, there is a burst in the culinary scene here in Detroit but it is very white-male centered."
Featured restaurants include Goudia's Gabriel Hall, Relish Catering and Simple Goodness. Mobile bartending company, Sumptuous Spirits will also lend a hand by offering custom cocktails and wine pairings for each course. Each restaurant will be responsible for creating one course and all three will collaborate on the entrée course.
Viana Rickett is the director of operations and co-owner of Simple Goodness. Her company will take a crack at the first course with a twist on fried cauliflower. Also a member of FoodLab Detroit, Rickett was approached by Goudia to participate in the dinner. "It has been an incredible network," Rickett said. "E just invited me to be apart of that opportunity as a fellow woman and business owner. She's been kind of like an informal mentor for me."
"You can't do this yourself; it really takes a village to open a business," Goudia said. "For me to be apart of the FoodLab community, I've grown so much and learned so much from people that have been in this before."
Goudia's main goal for the pop-up dinner is to collectively build each restaurant's personal brand. "Not only is it giving us a chance for people to experience our food but also to hear our stories," Goudia said. The 16-year chef veteran said preparing for this event has been a labor of love and hopes it is the starting point for more collaborations in the future.
To purchase tickets and find out more about the event, click here.