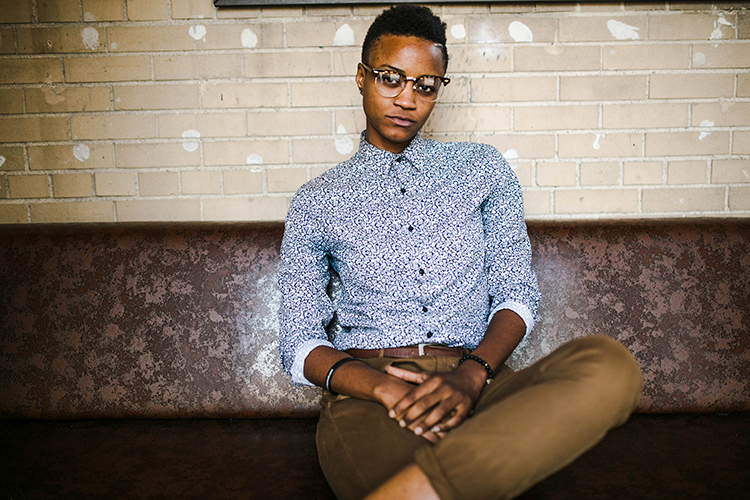 'Frequency' is Detroit's newest LGBT mixer
'We want to provide opportunities and alternatives for entertainment,' co-founder says
It's been a while since a new LGBT-centered mixer arrived on Detroit's scene, but Wednesday nights are home to a new LGBTQ meet-up in Islandview Village. Freqᐧuency is this summer's newest monthly after-work mixer at Brix Wine & Charcuterie Boutique. 
Terri Stewart, Arrielle Mock, and LaTreace Williams were the three former housemates who hoped to make Frequency the go-to "social club" for young LGBTQ professionals. I spoke to Stewart, 28, who is a Detroit-based artist and entrepreneur. "We want to provide opportunities and alternatives for entertainment. That's a big one, especially in Detroit. There's limited access to entertainment for the LGBT (community)," she said.
Like many young lesbians and queer women I've met in Detroit, Stewart lamented that the only dedicated gathering place for us in the city is Inuendo and occasionally a pop-up event. 
She liked the name "frequency" because it's "the idea of vibing," she said. "I looked up the actual definition and besides it being a measurement of sound, or related to sound, it also - for me - is being of one accord. A wave." 
The collective's first event on July 11 had a sizable crowd, bountiful conversation, and good drinks.
"To hear people say, 'Oh I'll be at your event next week,' it's like oh okay, damn. You know about it. That's what's up," Stewart said, chuckling. " I even got a lot of straight guys (asking) 'Can we come?'"
While some attempts at LGBT pop-ups have tried to fill the void in the city, few of them have stood the test of time. And indeed, it looked like Frequency might go the same route: the founding trio have ultimately decided to go their separate ways and work on different projects.  
Still, Stewart says that she will continue the monthly event at Brix. For more information on Frequency, visit their Instagram.