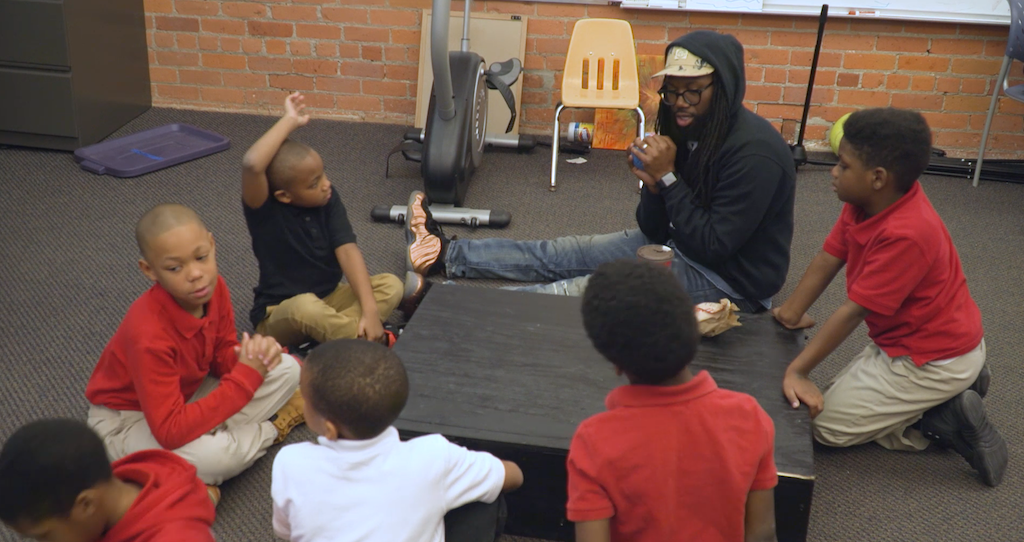 'Debunking what it looks like to be an African-American male in the city of Detroit': A school dean's upbeat approach to education
U-Prep's "Mr. E" takes learning to new levels
Emanuel Smith, dean of culture at University Preparatory Schools, has a mission to get kids more engaged with the subjects their learning.
Rather than solely using traditional teaching methods, Smith — "Mr. E" to his students — has supplemented U-Prep's curriculum with upbeat music videos that incorporate lessons into hip-hop lyrics, daily affirmations and more one-on-one time with students.
"It's amazing the way students respond to him. He has been the lightning bolt in this whole thing. He brings the energy and the stamina that sometimes I don't have. He has an idea, and takes it to the next level," school director Tamara Johnson says.
Positivity is key to what motivates Smith, something he hopes to spread to the students and help "debunk what it looks like to be an African-American male in the city of Detroit.
"I have a passion for life and living," he says. "I understand that the next moment is not promised. So let's live life like there's no tomorrow."
See Smith's story in the YouTube player above, and on Comcast Channel 21.