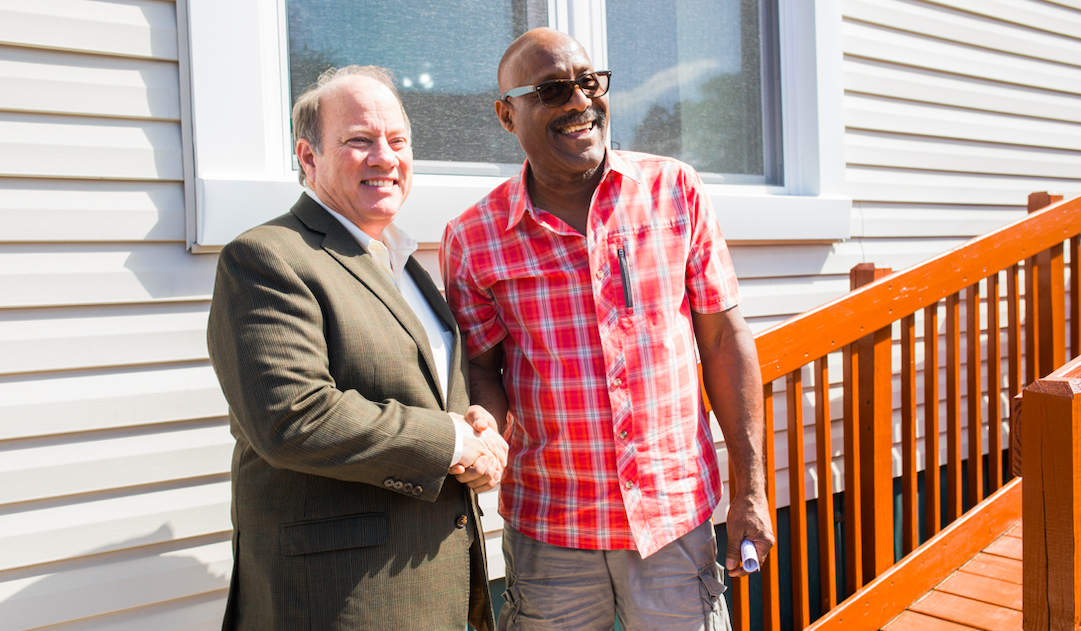 Bridging Neighborhoods Mitigation Retrofit Project completes first renovated home in city's Southwest
Longtime Detroit resident says he's "grateful" for the initiative
For many Detroiters, a renovated home offers an extra layer of security and comfort to their standard of living. For Jose Guzman of Southwest, it means that he can breathe a little easier. Literally.
Guzman is the the recipient of the first completed home in the City's Bridging Neighborhoods Mitigation Retrofit Project initiative which offers home mitigations to address increased noise and construction impacts related to the construction of the Gordie Howe International Bridge Project in Delray and near the expanded I-75 service drive in Southwest.
Guzman, a native of the Dominican Republic and Detroit resident of 35 years, suffers from breathing complications incurred near ground zero on 9/11. He says he moved to Detroit for equal opportunity employment, worked for a company here for over 25 years, and is "grateful to live in Detroit and work in Detroit."
Prior to the renovations, Guzman's home had what he described as windows that were "a little deteriorated" with outdated central air but he now has new windows, updated central air, and heat. "These opportunities (from the City of Detroit) help me out for my breathing problems," he said. "The dust from the window stopped." He also mentioned that the new windows decreased the noise he used to hear from construction outside.
Now, he's ready to live in a home that won't negatively impact his health. "Detroit (is) my home," Guzman said. "The program for the City of Detroit works. They do whatever it takes to make it happen, and I'm very grateful to enjoy the program."